With the notable exception of National Day songs, imitation really is the sincerest form of flattery.
Ever since Pan Pacific launched a "100% F&B credits" package in December, which rebated guests with 100% of their room rate in dining credits, we've seen a handful of other chains follow suit. InterContinental Singapore launched its own rate recently, and now it's YOTEL's turn.
YOTEL Stay Yo Way Package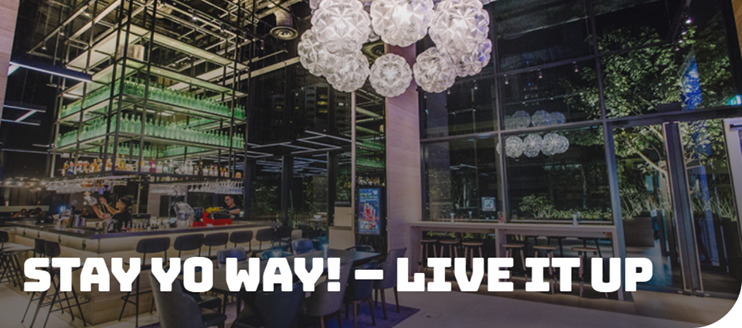 The Stay Yo Way rate at YOTEL Singapore (the one in Orchard Road, not its matchbox-sized cousin at JEWEL) is valid for for stays between 4 April and 27 May 2021 (Sunday to Thursday only). Rates start at S$150++ (S$177 nett) per night, and come with:
S$150++ (S$177 nett) in F&B credit at Komyuniti
2 p.m late check-out
This rate is fully refundable up till 2 p.m the day before arrival.

The S$150++ rate quoted is for the lead-in Premium Queen room (14sqm- cozy!) but if you need more space, you can upgrade all the way to a First Class King room (28 sqm) for S$400++ per night. Do note that you'll still receive a flat S$150++ F&B credits per night even if you pay for a bigger room.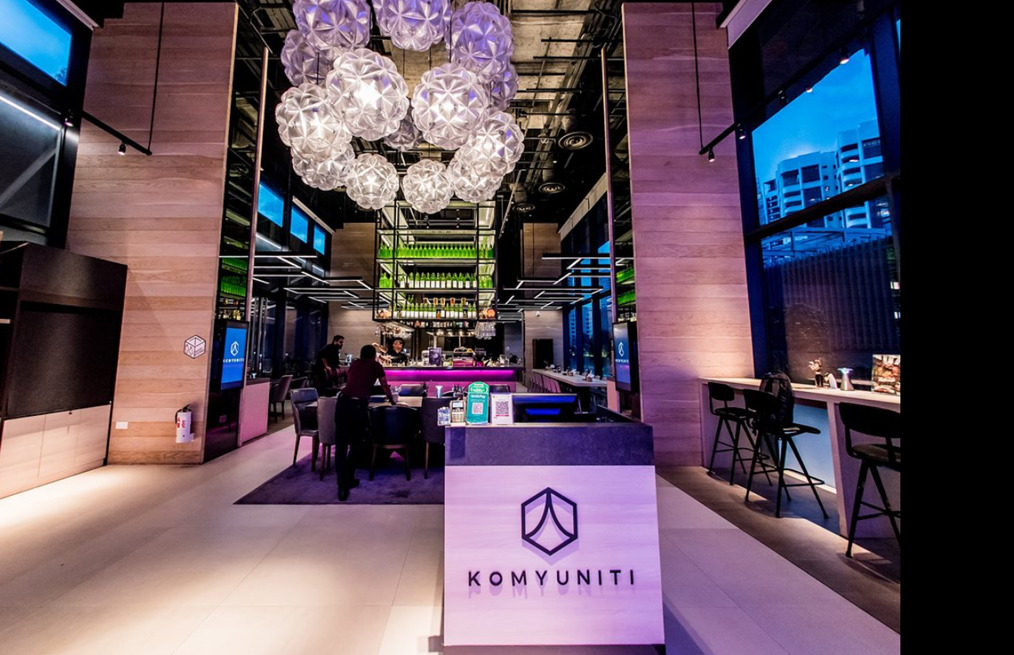 The dining credit is available for use for breakfast, lunch and dinner at Komyuniti, which has mostly positive reviews from what I can see on TripAdvisor. If nothing else, there's a bar so you can spend your credits on booze if you're so inclined.
How does this compare to the Pan Pacific and InterContinental offers?
What makes the YOTEL rate particularly attractive is the lack of "inflation".
If you were to book any of the other 100% F&B credits rates out there, you'd be paying a sizeable premium for the room compared to the cheapest possible rate. It doesn't necessarily negate the value of the offer, but it does mean the savings aren't as significant as they appear on first glance.
| | | | |
| --- | --- | --- | --- |
| Hotel | 100% F&B Credits | Lowest Rate | Difference |
| Pan Pacific | S$400 | S$206 | S$194 |
| PARKROYAL Marina Bay | S$400 | S$254 | S$146 |
| PARKROYAL Pickering | S$400 | S$212 | $188 |
| PARKROYAL Beach Road | S$320 | S$145 | S$175 |
For example, the Pan Pacific Singapore's 100% F&B credits offer costs S$400 nett, but if you booked the cheapest possible rate, you'd pay S$206 nett. Ignoring the differences in perks like late check-out and cancellation flexibility, you're paying S$194 for S$400 of dining credit. That's not bad (roughly a 50% discount on F&B), but it's still worth noting.
The Stay Yo Way rate is a mere S$10++ more expensive than the cheapest available rate, which means you're paying S$11.77 for S$176.55 of F&B credit. That's a lot more palatable, in my opinion.
Conclusion
I love that hotels have started to roll out more of these 100% F&B rates, which I noted were very common already in other staycation-dependent markets like Hong Kong.
As of now I can't find this package on OTAs like Trip.com or Klook, so you can't use your SRV or stack further discount coupons. That may change in the future, however, so it's something to keep an eye out for.