Airport lounges used to be reserved exclusively for premium cabin travelers, but thanks to credit cards, even Economy and budget travelers can now get access too.
Here's the latest summary of which credit cards grant airport lounge access, and how many free visits you're entitled to.
Card
Income Req.
Lounge Network
Free Visits*
Diners Club Cards
$30K
Diner's Club Network
1 between 1 Apr and 31 May
Citi PremierMiles Card
$30K
Priority Pass
2 per calendar yr
UOB JCB Card
$30K
JCB Network
4 per calendar yr
DBS Altitude Visa
$30K
Priority Pass
2
BOC Visa Infinite
$120K
Plaza Premium 
2
SCB X Card
$80K
Priority Pass
2
CIMB Visa Infinite
$120K
Dragon Pass
3
SCB Priority Banking Visa Infinite
$30K
($200K AUM)
Priority Pass
4 (AUM<$200K), 24 (AUM>$200K)
AMEX KrisFlyer Ascend
$50K
Plaza Premium
4
UOB Visa Infinite Metal Card
$150K
Dragon Pass
4
SCB Visa Infinite
$150K
Priority Pass
4
UOB Lady's Solitaire Metal Card
$120K
Lounge Key
6 per calendar yr
ICBC Global Travel Mastercard
$30K
Dragon Pass
6 until 31 Dec 20
Citi Prestige
$120K
Priority Pass
Unlimited + 1 guest
OCBC VOYAGE
$120K
Plaza Premium
Unlimited
HSBC Visa Infinite
$120K
Lounge Key
Unlimited
Maybank Visa Infinite
$150K
Priority Pass
Unlimited
AMEX Platinum Charge
$200K
Priority Pass, AMEX & Centurion Lounge
Unlimited + 1-2 guests
*all free visits by membership year, unless otherwise stated
The big news is that the ICBC Global Travel Mastercard has extended its Dragon Pass promotion for 2020, giving six free visits per calendar year. The card waives its annual fee for 3 years, so getting it is a no-brainer if you don't qualify for a card with an unlimited Priority Pass. You'll also enjoy the same privilege with the ICBC Horoscope, Chinese Zodiac and Unionpay Dual Currency cards. The total free visits is capped at six, regardless of how many ICBC cards you apply for.
Here's a few things to know when selecting a credit card for lounge access.
(1) Not all lounge networks are made equal
The main lounge providers used by credit cards in Singapore are Priority Pass, Lounge Key, Dragon Pass, and Plaza Premium.
Network

Size

Other perks

1,300 lounges

F&B dining credit at selected airport restaurants

Sleep pods and nap rooms at selected airports

970 lounges

Lounge access at 60 railway stations in China

Discounts/free set meals at selected airport restaurants

Discounts on limousine and meet & greet services

1,000 lounges

 

70 lounges

 
Not all of these are equal- the main difference is their size.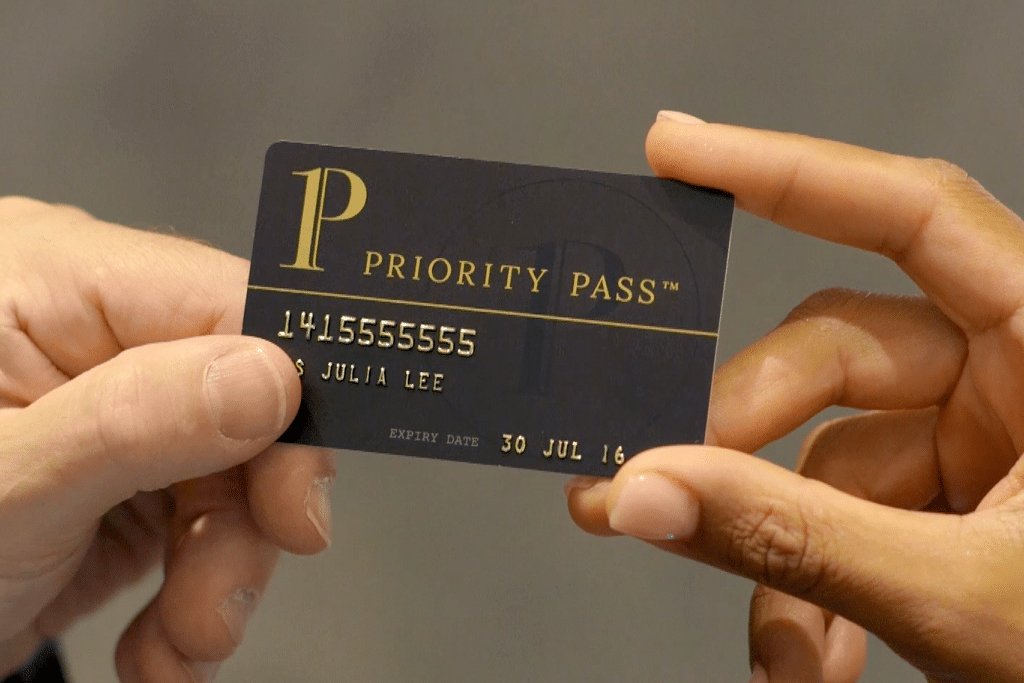 Priority Pass is by far the most common (and the largest) lounge network. With ~1,300 lounges worldwide, you're almost certain to find a Priority Pass affiliated facility wherever you're heading.
Priority Pass has also started to offer more non-lounge experiences, especially in airports where they've been unable to negotiate lounge access. These can include F&B credit (usually US$28 in the US and AUD$36 in Australia), or even more exotic things like access to sleep pods in Dubai or nap rooms in selected US airports.
Do note that Priority Pass memberships issued by American Express no longer cover non-lounge experiences, so you'll be billed separately if you try to use your Priority Pass for these.
Dragon Pass is a China-based lounge network that's becoming increasingly common among Singapore card issuers. Dragon Pass' network is slightly smaller than Priority Pass (~970 lounges), but they also offer dining discounts, and lounge access at railway stations in China.
In Singapore, you can even get a free set meal at The Kitchen by Wolfgang Puck in Terminal 3, or a 30 minute massage at the Airport Wellness Oasis in Terminal 1.
Lounge Key (~1,000 lounges) has replaced Priority Pass on the HSBC Visa Infinite, and also partners with Mastercard to provide lounge access during flight delays. Although it's not as well known in Singapore as Priority Pass or Dragon Pass, its network is still very extensive.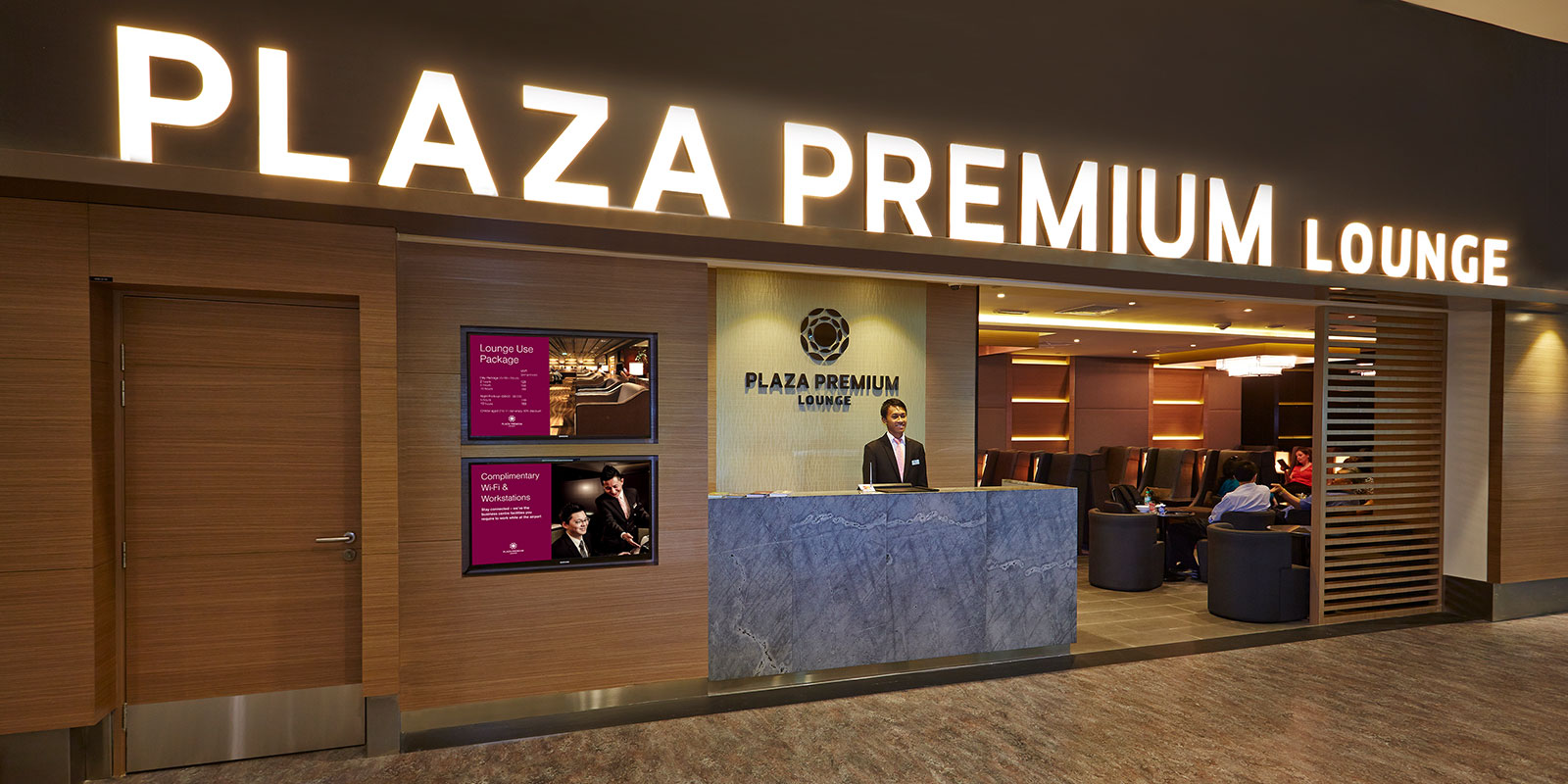 Plaza Premium is a much smaller network (~70 lounges), although its lounges tend to be  higher quality than your average contract lounge. For what it's worth, almost every Plaza Premium lounge can be accessed by Priority Pass, Dragon Pass or Lounge Key
Plaza Premium has also started a special chain of Plaza Premium First lounges, which offer an experience that could rival some airlines. Even if you hold a card with free Plaza Premium lounge access, however, you'll still have to pay an upcharge to access these lounges.
(2) Lounge entitlements stack

Depending on what cards you hold, it's perfectly possible you might end up with multiple Priority Pass memberships. If so, remember that your allowances are tied to each card, so they stack.
In other words, if I get 2 free visits from the DBS Altitude Visa and 2 free visits from the Citi PremierMiles Visa, I have 4 free visits in total.
(3) If you want unlimited visits, be prepared to pay an annual fee
Cards which offer annual fee waivers (e.g the ICBC Global Travel Mastercard or DBS Altitude Visa) also offer limited lounge visits. If you want a card with unlimited lounge access, you need to look at those in the $120K segment, where annual fees are mandatory.
The exception is the Maybank Visa Infinite, which comes with an unlimited visit Priority Pass and waives the first year's S$600 annual fee. Subsequently, you can enjoy a fee waiver when you spend at least S$60,000 in a membership year.
(4) Most visit entitlements are per membership year, however some are by calendar year
Free visit entitlements may refresh based on the membership year (i.e. the date when you got your lounge membership), or calendar year (1 Jan-31 Dec). Be sure to check the wording, because the last thing you want to do is get charged unwittingly.
Most entitlements follow the membership year, but the Citi PremierMiles Visa, UOB Lady's Solitaire Metal Card, the ICBC Global Travel Mastercard, and the UOB JCB Card follow the calendar year.
(5) Guests (usually) cost you, and supplementary cardholders (usually) don't get free visits
Some high-end cards like the Citi Prestige or AMEX Platinum Charge allow you to bring a guest at no extra charge. On most other cards, you'll either have to pay out of pocket (~US$27-32) or use one of your free visit entitlements. For example bringing three guests with you on your UOB Visa Infinite Metal's Dragon Pass would exhaust your four-visit allowance.
Do note that there are certain cards which explicitly prohibit you from sharing your free entitlements with a guest, such as the CIMB Visa Infinite.
The policy on children is more nebulous and varies by lounge. Some will turn a blind eye, others will insist on charging you. In general, infants under the age of 2 will be admitted for free.
Supplementary cardholders are generally not entitled to any free lounge visits. The exception is the HSBC Visa Infinite, where up to five supplementary cardholder also gets an unlimited visit LoungeKey, and the AMEX Platinum Charge, where all supplementary cardholders enjoy the same visit and guest entitlements as the principal cardholder (only the first supplementary cardholder gets an unlimited visit Priority Pass however).
Conclusion
The quality of lounges can be extremely variable, and within each lounge network you'll find some amazing ones, some mediocre ones and some abject ones. The best precaution against wasting your limited lounge visits on a crappy lounge is to simply ask at the front desk whether you can have a quick look inside before you decide. I've never had anyone say no to this before.
Some lounges impose time limits on visits, but I've never seen this actively enforced because it's difficult to track who came in when. If they want to enforce this, they're more likely to impose a limit on how early you can enter (e.g. if your flight departs at 9 p.m and the restriction is 3 hours per visit, they won't let you in before 6 p.m).