It's generally accepted that when you buy a ticket on a low-cost carrier, said ticket is non-refundable. Basically- you can't fly, you forfeit the ticket. It's the price of low prices.
Scoot may grant an exception for medical reasons or the death of an immediate family member, but otherwise they adopt the same policy. Here's the relevant section from their FAQ:
But hello, what's this? "You may request for partial refund via our partnership with ChangeYourFlight".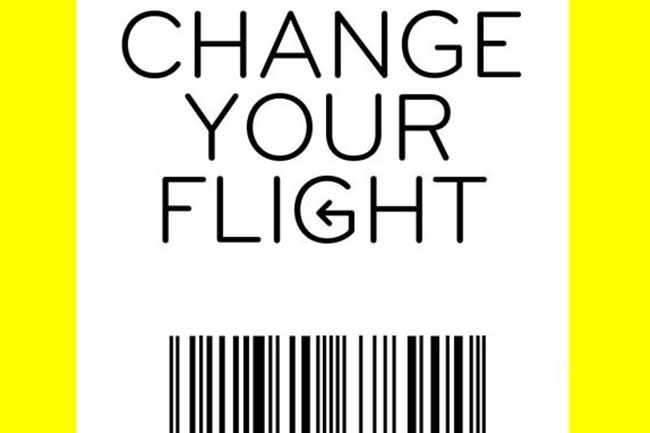 That's news to me, but apparently Scoot has been working with ChangeYourFlight for a while now. Here's how Scoot describes it:
ChangeYourFlight is a Barcelona-based startup whose claim to fame is allowing travelers to extract at least some value from a non-refundable air ticket.
If you can't travel, you can submit a request for a partial refund from the airline. If your request is approved, you get a voucher that is redeemable towards future travel on the same airline. The airline wins, in that it gets to resell the seat to someone else. You win, in that you get some value out of an otherwise non-refundable ticket.
I'm flying to Hong Kong for the launch of Mileslife Hong Kong and hold a one-way ticket on Scoot back from HKG-SIN (startups fly cheapest fare, don't you know). Because of a change of plans, I have to fly home on a different day. This presented me with an opportunity to try ChangeYourFlight.
The process to request a partial refund is actually pretty straightforward. You go to the ChangeYourFlight page, and enter your booking code and passenger name.
The system pulls up your flight and lets you select a refund amount to request. This works on a reverse bidding model where you specify exactly how much you want to request as a refund. Obviously, the lower you request, the greater the chance of getting accepted. Here's a video from ChangeYourFlight explaining the factors influencing how much you should offer.
The taxes and fees on the ticket were already HKD 255 (remember, this is a one-way ex-HKG), so there was no way I'd request less than that. In the end I went with HKD 270, although I could have requested any amount I wanted to. 
A few days later, I got the following email informing me my request was successful. If my refund request was rejected, I could always have submitted a new one, so if there's still time to go before you fly don't feel shy about starting with a higher amount.
Great! I thought. The system works. Here's how Scoot describes the conditions attached to the partial refund voucher:
That sounds pretty straightforward. But here's where the problem started. I couldn't find a single Scoot flight where the voucher was valid. 
I tried everything. I tried the cheap seats, I tried the pricey ones. I tried ScootBiz. I tried flights to Hong Kong, Australia, Thailand, Indonesia, everywhere. No matter what I did, I kept meeting this error message when I tried to use the voucher:
 I did some searching online, and found this account by another disgruntled customer who was encountering the same problem. I started getting worried…
The solution- ensure your name matches the voucher
I turned the problem over to Matthew (as I am wont to do) and within minutes he figured out the solution-your voucher is tied to a specific name. In my previous attempts to use it, I was just auto-piloting through the "enter details" section and entering dummy data.
Once I entered my full name, everything worked.
The voucher of HKD270 was applied to my booking, converted to S$46.98 which is perfectly reasonable by today's exchange rates. I didn't even need to use the voucher on a flight to Hong Kong- any destination seemed to be acceptable.
Conclusion
Requiring the name on the booking to match the name on the voucher is a reasonable restriction because it stops people from reselling their vouchers. I'm fine with that, but Scoot could have saved a lot of trouble by stating this clearly on their website.
To be fair, buried in the FAQ on ChangeYourFlight is this table which shows that Scoot vouchers are non-transferable, but you won't see this if you're just relying on the Scoot website.
Was I happy with my ChangeYourFlight experience? Hiccup aside, pretty much. Getting back ~40% of your ticket price isn't ideal, but it's sure better than getting nothing. I deeply suspect the default refund amounts are lowballs, however, and I'd be looking to request a much higher amount the next time round.