Mileslife is an app that lets you earn airline miles with 16 different frequent flyer programs on your dining, activity, lifestyle, travel, and retail spend. When you pay with Mileslife, you earn miles from both the app and your credit card.
From now till 28 Feburary, Mileslife is offering 5X KrisFlyer miles on all eligible transactions, capped at 1,000 bonus miles per user. A total of 5,000,000 bonus miles are being given away under this promotion, and you can see the remaining pool in real time via the Mileslife app.
Eligible spending for this promotion includes all dining, retail and travel transactions. Gift card purchases and Mileslife credit top ups are not eligible.
There's no need to register as the promotion is automatically applied once KrisFlyer is selected as your FFP. Here's me earning 10 mpd at The Daily Cut (2 mpd base miles x 5):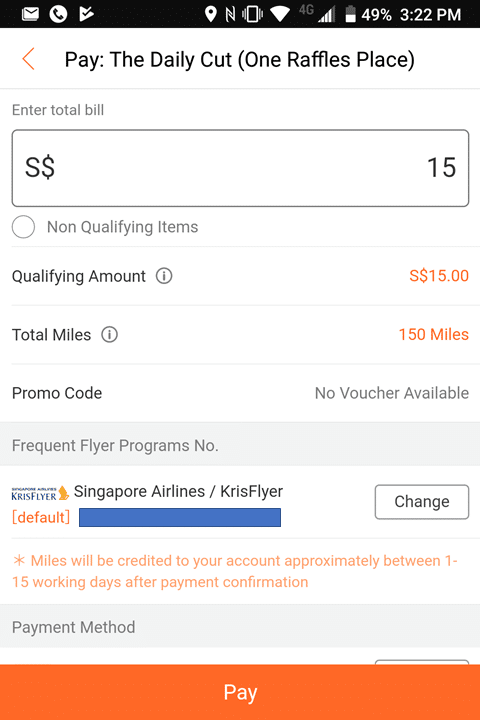 Conclusion
Although the cap of 1,000 bonus miles per user is small, this promotion is still a great way to chalk up some additional miles with minimal spending. Remember to use Mileslife with a card like the UOB PPV to get an additional 4 mpd on your spending.
If you don't already have a Mileslife account, you can sign up for one via any of the links in this article and get 1,000 bonus miles when you make your first spend of $49 or more.
Sign up for Mileslife with code Milelion and earn 1,000 bonus miles