Back in May, Qatar Airways started offering a status match to elite members of selected airlines, including Singapore Airlines. This represented a great opportunity to turn Star Gold status into oneworld Sapphire or Emerald, and unlock access to some fantastic lounges at Changi.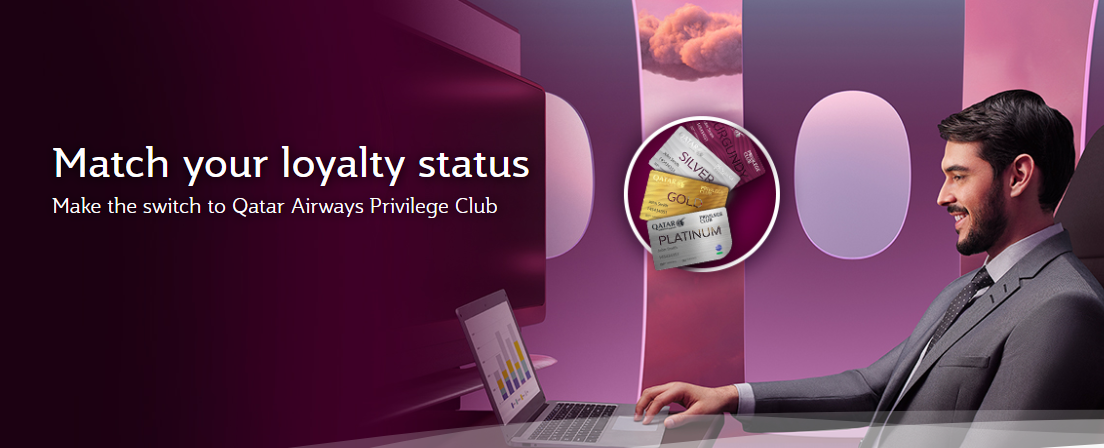 It's taken a while, but we're now seeing reports in the Milelion's Telegram Group of Qatar approving status matches. Unfortunately for (some) PPS Club members, the matching isn't going the way I thought it would…
How is Qatar Airways matching status?
Qatar Airways Privilege Club has four tiers:
Burgundy (no status)
Silver (oneworld Ruby)
Gold (oneworld Sapphire)
Platinum (oneworld Emerald)
It seemed logical to me that they'd match to KrisFlyer as follows:
| | |
| --- | --- |
| | |
| KrisFlyer Elite Silver | Silver |
| KrisFlyer Elite Gold | Gold |
| PPS Club | Platinum |
| Solitaire PPS Club | Platinum |
But that's not what's happening, at least not consistently. 
Some PPS Club members are reporting that Qatar Airways has only status matched them to Gold. Gold is one rung shy of the coveted oneworld Emerald, which grants access to oneworld First Class lounges including the Qantas First Lounge in Changi. 
I'm really surprised by this, given that the gap between Solitaire PPS Club and PPS Club is arguably a lot smaller than PPS Club and KrisFlyer Elite Gold. After all, PPS Club status is only available to people who shell out money for Business and First Class tickets. You could fly a million miles in Economy and never get near the PPS Club. These passengers are either very rich, or work for companies with generous travel policies, and they're the ones you want to capture. 
On the other hand, there was a PPS Club member who reported being matched to Platinum (and I'm seeing another successful report on Flyertalk), so we could use more data points on this. Please post below if you've got your match! 
Other data points we've seen so far are:
Turkish Airlines Elite Plus matched to Qatar Platinum
Alaska MVP 75K matched to Qatar Gold (another odd one, given 75K is Alaska's highest tier)
How long is matched status with Qatar Airways valid for?
Matched status is valid till 6 June 2021, or one year from the date the match was approved.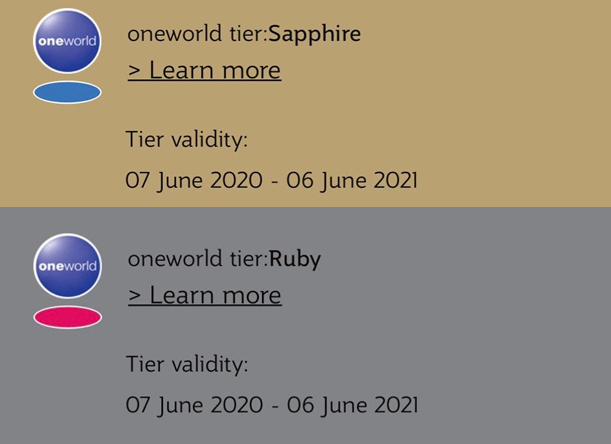 The more I think about it, the more I feel 2020 will be a write-off for travel, so that leaves you about six months (optimistically) to enjoy the benefits. 
What benefits can you look forward to?
Here's what you can look forward to as a Qatar Airways Privilege Club elite member:
| | | | |
| --- | --- | --- | --- |
|   | Silver | Gold | Platinum |
| Tier Bonus | 25% | 75% | 100% |
| Family accrual rate- Flights | 50% | 100% | 100% |
| Family accrual rate- Non air  | 100% | 100% | 100% |
| Qcredits |   | 40 | 60 |
| No Qmiles expiry |   |   | Yes |
| Priority check-in | Yes | Yes | Yes |
| Priority stand-by | Yes | Yes | Yes |
| Excess baggage allowance | 15kg/ 1 piece | 20kg/ 1 piece | 25kg/ 2 piece |
| Lounge access | Self | Self + 1 guest | Self + 2 guests |
| Guest lounge passes for DOH | 2 | 4 | 5 |
| Priority boarding | Yes | Yes | Yes |
| Al Maha service at DOH |   | Self + 1 guest | Self + 2 guests |
| Online redemption discount |   | 5% | 5% |
| Award fee waivers |   | Yes | Yes |
| Better award seat availability |   | Yes | Yes |
| Flexi awards | Yes | Yes | Yes |
| Travel coordinator  | Yes | Yes | Yes |
| Guaranteed Economy Class seat for revenue tickets |   | Yes | Yes |
| Preferred seats |   | Yes | Yes |
If you were matched to Gold or Platinum status, you'll have received 40 or 60 Qcredits respectively. These can be used for single-cabin upgrades (Economy to First Class is only available where Business Class is not operated on the flight). 
To put things in perspective, It costs 46 Qcredits for a one-way Economy to Business Class upgrade between Singapore and London, and 55 Qcredits for a one-way Economy to Business Class upgrade between Singapore and New York. You can work out the requirements for other routes using the Qcalculator.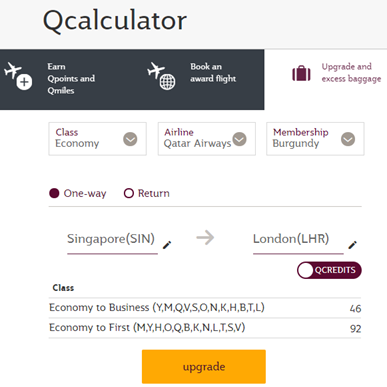 Qcredits can also be used to redeem excess baggage, pay award fees, or redeem guest lounge access. I'd strongly recommend you save them for upgrades though.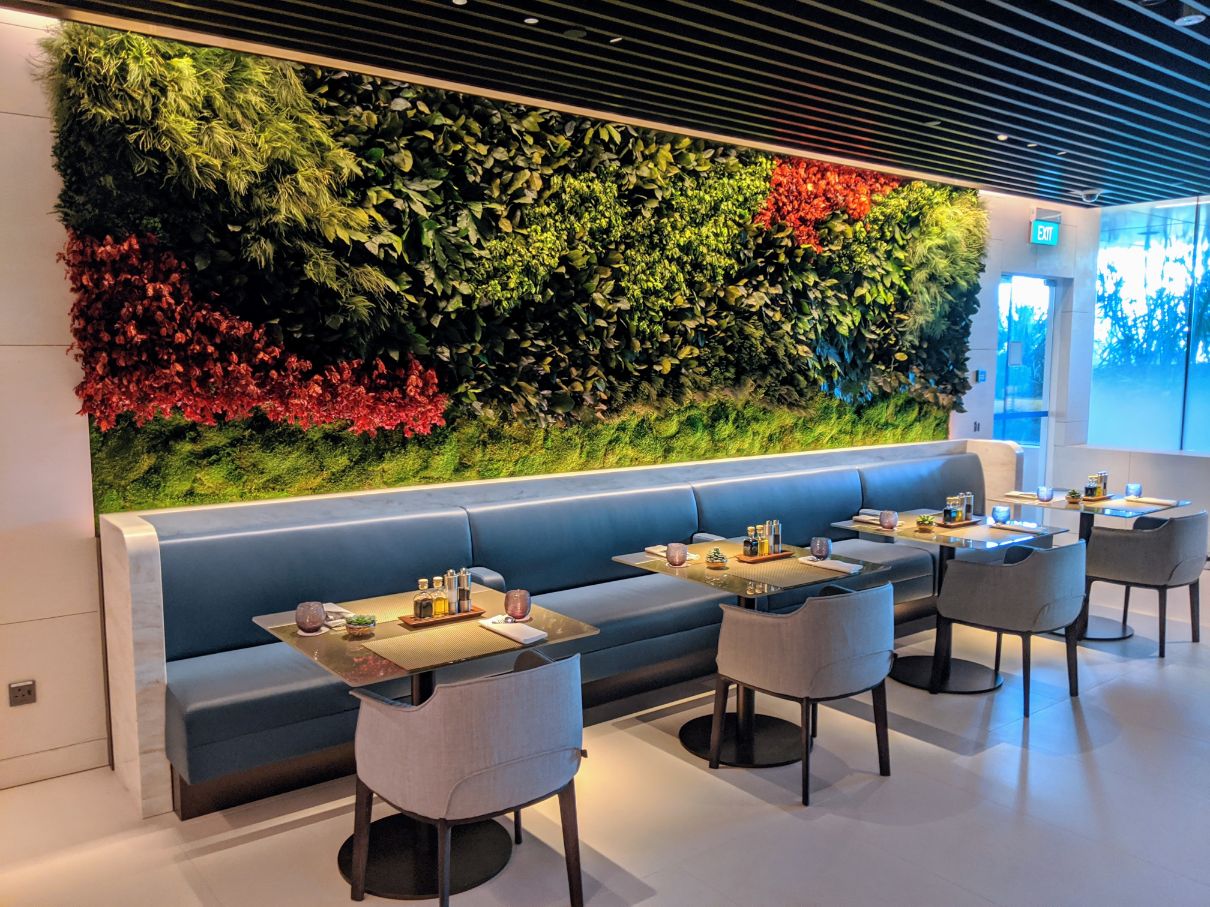 Where lounge access is concerned, note that even if you were matched to Platinum, you will not have access to the Qatar Premium Lounge in Changi if you're flying Economy. On the other hand, you will have access to the Qantas First Lounge, so that's kind of a no-brainer. 
Should you start accumulating Qmiles?
In a word: no. 
Even though Qatar Airways has done away with their ridiculous "award booking fees" which could add up to US$300 on round-trip itineraries, there's still no compelling reason to start accumulating Qmiles.
Let's remember that Qatar Airways has extremely high fuel surcharges, which nerf a lot of value in its program. Here's some sample surcharges out of Singapore (remember, there's still airport taxes on top of this):
| | | |
| --- | --- | --- |
| Singapore to… | Economy | Business |
| London, Paris, Prague, Zurich | S$468 | S$862 |
| Boston, Los Angeles, Sao Paulo | S$599 | S$1,038 |
| New York | S$630 | S$1,069 |
Four digit fuel surcharges on a "free" ticket? Hard pass. 
Qatar Airways has also made unannounced devaluations in the past, and treats passengers who upgrade with miles as second class citizens– they won't enjoy enhanced luggage allowances or lounge access. 
So enjoy your status, but don't bother crediting flights or miles to Qatar Privilege Club. By the way, it should be possible to use your Qatar Privilege Club status benefits, but credit the miles to a different program. Take some time to learn about the FQTV and FQTS fields – FQTV is the program which which you're accruing miles; FQTS is the program you have status with.
Upon check-in, the counter staff should be able to enter your Qatar Privilege Club number into the FQTS field for your lounge access and extra luggage benefits, while entering a different loyalty program number into the FQTV for mileage accumulation.
Disclaimer: I've never tried this with Qatar before, and I don't know how their booking system is set up. An alternative is for you to to put the Qatar Privilege Club number on your booking initially, then change it after you get into the lounge at the service desk. 
Conclusion
To all newly-minted Gold and Platinum members- congratulations! With an indefinite moratorium on travel, there may not be that much time to enjoy your perks, but hopefully you'll get to do a tour of all the oneworld lounges in Changi at least once. 
So far we're only hearing data points from those who submitted their status match applications on 18 May (the day it opened). If you sent yours in after that, sit tight, you should be hearing back soon.
Do remember to post data points of your Qatar Airways status match below!