I came across an article the other day talking about the most exclusive credit cards in Singapore, those which are made of metal, those without credit limits, those which give the user diplomatic immunity and free unicorn rides.
It got me thinking- I think we can all agree that many of the best miles and points credit cards on the market require you to have at least a certain income (which isn't to say you can't still try and apply for these cards if you don't meet the income requirements– the worst the bank can say is no), but does higher income necessarily mean you get access to "better" credit cards?
Moreover, these ultra-exclusive cards come with very, very high annual fees. The banks point to the benefits that accompany such cards as justification. Let's examine a few of these cards and see if the maths adds up.
Note: in the analysis below I'm only going to cover benefits that the BANK gives, not the card itself. For example, OCBC World Elite's marketing materials talk about getting complimentary SPG Gold membership with 1 stay at any Asia Pacific property- but this offer is open to everyone with a World or World Elite Mastercard, not something exclusive to those with the OCBC World Elite Card.
OCBC Elite World Card
Qualifying criteria:  Invitation only. Generally offered to OCBC Premier Banking clients who have a minimum of S$200,000 with the bank.
Annual fee: $1,605
Mile Earning Rate (per S$1): 0.4 miles local, 1.2 overseas
Key Benefits:
Concierge service
TPC Private Club Access when playing golf in the USA
The card is made of plastic and lightweight
The OCBC Elite World markets itself as a credit card targeting the top tier of society.  But what's interesting is that the card isn't even given the highest tier of Mastercard branding. In what is probably the biggest case of false advertising, the card's Mastercard tier is World, not World Elite.World Elite is the highest tier of Mastercard and comes with several benefits the World card does not, such as complimentary airline tickets and elite status with rental car companies.
Moreover, the World tier is the "mass affluent" tier of Mastercard (similar to the Signature tier for Visa)- hardly poor people, but definitely not the top 1% that the OCBC marketing team would have you believe.
And that mile earning rate? I guess it wouldn't be an OCBC card if it didn't completely suck. Honestly, what is it with OCBC and its inability to get a miles card done right?
Really, when I read the OCBC Elite World Card guide I was trying to hard to pick out something, anything that would count as a special benefit.
They highlight things like SPG Gold membership with 1 stay, or 15% off meet and greet airport services, but these are things any World Mastercard holder gets (and you can get a World Mastercard with entry-level credit card qualifications- the Citibank Rewards Card)
You know the Bank is really digging at the bottom of the barrel when it promotes things such as "24 hour card replacement" or "Card anti-fraud protection" as benefits.
Oh, and they describe 1.2 miles on overseas earning as a benefit. Despite the fact that minimum income cards like the Citibank Clear Platinum and the Maybank Horizon Platinum give 2 miles and don't have a $1,605 annual fee.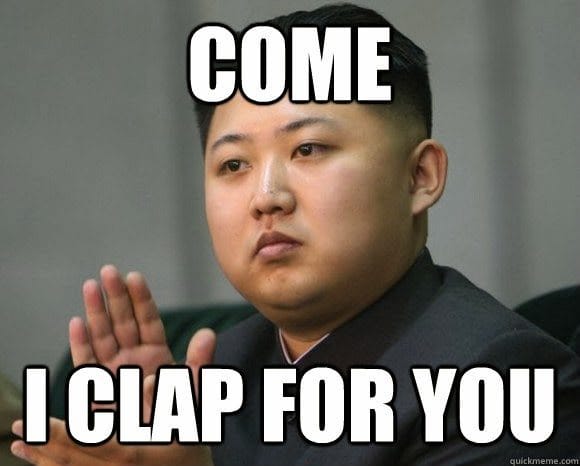 I think what annoys me the most about this is that OCBC isn't stupid. They definitely know that their premium card has close to no incremental benefits above other bank's premium offerings – yet they believe that people will pay 1.6K just for exclusivity. This is perhaps a bit telling of what they think about their customers, or just downright cynical (because we know they're capable of genuine innovation, eg the OCBC 360 account which was amazing while the bonus interest lasted).
UOB Privilege Reserve Card
Qualifying criteria:  For customers with min S$2M investment balance with UOB or spend a minimum of S$150,000 per annum on UOB cards
Annual fee:  $3,900
Mile Earning Rate (per S$1): 1.6 miles local, 2 miles overseas
Key Benefits:
Welcome gift of 100,000 miles
Tower Club and China Club access
Complimentary one-way limo service with the purchase of a pair of First/Business class tickets on SQ, BA, CX, EK, QR, QF
50% off lunch at Grand Hyatt for 2 people (33% for 3, 25% for 4 etc)
GHA Black Membership
Priority Pass with unlimited visits
Not to be confused with the (relatively) plebian UOB Privilege Banking Credit Card (available to those with S$350,000 in AUM with UOB), the UOB Privilege Reserve Credit Card is metal-tastic and only available to those with S$2M in AUM with UOB.
Sadly, the benefits are rather stingy. Most of the travel benefits require that you book with the (overpriced) UOB Travel Concierge, and what's your reward for booking two first/business class tickets through them (and generating a lot of merchant fees?)- a one way limo transfer, which you could get by spending $2,000 on the ANZ Travel Card.
The welcome miles are definitely attractive, but remember you're paying for the privilege- I haven't independently verified the annual fee for the card (got the $3,900 figure off a forum) but if it is, then you're paying 4 cents a mile- roughly on par with a business class redemption. 
EDIT: More details on the annual fees from a helpful reader
if you clear 250k in annual spend, they give you another 100k miles on top of the welcome gift of 100k miles. so for 3900 in joining fee, it works out to be $0.019 per mile. I haven't cross first year yet, but if you spend more than 250k a year, you are suppose to get 200k miles when you pay SGD 3900.
DBS Insignia Visa Infinite Card (Updated: 11 Sept 16)
Qualifying criteria: S$500,000 annual income
Annual fee: S$3,000
Mile Earning Rate (per S$1): 1.6 miles local, 2.0 miles overseas
Key Benefits:
100,000 welcome miles
Priority Pass membership
2 complimentary hotel nights at selected properties
Grand Hyatt dining membership and access to spa and fitness centre
Club access to One Degree 15 Marina
DBS recently relaunched the Insignia card in a metal version. They seem quite proud of the fact that it is the first metal card to have a paywave function.
100,000 welcome miles for a $3,000 annual fee is certainly not what I'd call a good deal in and of itself.  But I'm guessing if you earn $500,000 the sting of a $3,000 annual fee is much reduced. The miles earning rates are decent, better than the Altitude series but still inferior to the UOB PRVI (at least for overseas spend).
Read the full coverage on all the benefits the Insignia card has here
HSBC Visa Infinite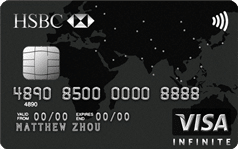 Qualifying Criteria: Min income of $250,000
Annual Fee: $488
Miles Earning Rate (per S$1): A bit unique, in the sense that it varies depending on how much you spend with them and how long you've been a member. In Year 1, 1 mile local, 2 miles overseas. In Year 2, 1.25 miles local, 2.25 miles overseas if you spent more than $50,000 the previous year, 1.5 miles local, 2.5 miles overseas if you spent more than $75,000
Key Benefits:
50% off Marriott Singapore dining (25% when solo, 50% with 2, 33% with 3, 25% with 4)
Complimentary access to ESPA at RWS
30,000 miles welcome gift
One way limo service and expedited immigration clearance with min spend of $5,000 each quarter
The HSBC Visa Infinite is possibly the cheapest "luxury" credit card out there (well- the CIMB Visa Infinite has no annual fee, but we'll cover that another day). It used to have JetQuay Terminal access but that was phased out on 1st May this year.  In any case, JetQuay access is nothing special, because it just means you get free instant noodles. Seriously.
Again, benefits are plain vanilla. The 50% off Marriott Singapore dining is probably HSBC's response to UOB (which enjoys the same thing with Hyatt), and the welcome miles are a good value at a cost of 1.6 cents each. Otherwise, don't bother.
Conclusions
You'll notice I've excluded some cards here- the AMEX Centurion, the Citibank Ultima are two of the other big ones that come to mind. That's simply because I can't find enough online (and am too lazy to try harder). I do know the Centurion card is probably the closest thing that comes close to justifying the annual fee, due to the number of  (alleged) benefits such as elite status in several hotel and airline programs.
Let's make one thing clear- you're not getting these cards because they have great mile earning rates. The other workhorses on the market do a much better job of earning you those miles.
You're also not getting them because the cards have great published benefits. Private club access aside, I'm really struggling to see what these cards give which justifies the annual fee.
You are getting them because (1) you are the sort who feels important owning such a card (and if you are, I feel genuinely sorry for you) or (2) there are some unpublished benefits that only card members know about which change the equation dramatically and make the cards worth it (in which case, fair enough).
Long story short- you do need a slightly higher income to play the miles and points game, but you certainly don't need the stratospheric requirements these cards have.