I finally had time to sit down and plan my leave for 2017. Although the vast, unexplored spaces of South America and Africa beckoned, I consider myself to be pathologically boring and decided to visit the USA (again). But just so no one could call me predictable, I decided to explore the great state of Florida this time round.
Miami would be my first port of call. My virgin US open experience had whet my appetite for more high quality tennis and the Miami Masters were scheduled to take place at the end of March/start of April.
But Miami is also known for great beaches, beautiful art deco buildings, Cuban and Argentine influenced cuisine and much more.
And since I'm in Florida, it only made sense to visit Orlando too. I do love theme parks and the idea of visiting the theme park capital of the world, excites me to no end. Orlando boasts Disney World, the Epcot Centre, Discovery Cove, Universal Studios, Universal's Islands of Adventure, Legoland. Seaworld…the list goes on and on.
I'll definitely do a separate writeup on Orlando and Miami with things to do ala my DC trip report, but let's first look at the higlight of the trip- getting there!
Getting to the States
It's not that straightforward to get from Singapore to Miami on miles (if you're wiling to pay revenue prices you could fly SIN-LHR-MIA, with the LHR-MIA leg operated by Virgin Atlantic). The closest major international airports to Miami were Houston and New York, both of which were about 2.5 hour connecting flights away from Miami. SQ25/26 is one of the hardest routes to clear award flights on, so I decided to look at Houston instead.
SQ recently announced that it would start routing its IAH flight through Manchester instead of Moscow, presumably due to the downturn in the global oil sector leading to less oil-related travel between Houston and Moscow. The flight is currently operated in a 3-class 77W (with the 2006 premium cabin products) but eagle eyed observers noted that from 1 Jan 2017 First Class space was no longer available for redemption or revenue bookings. The most logical conclusion was that SQ has identified this route for deploying the A350.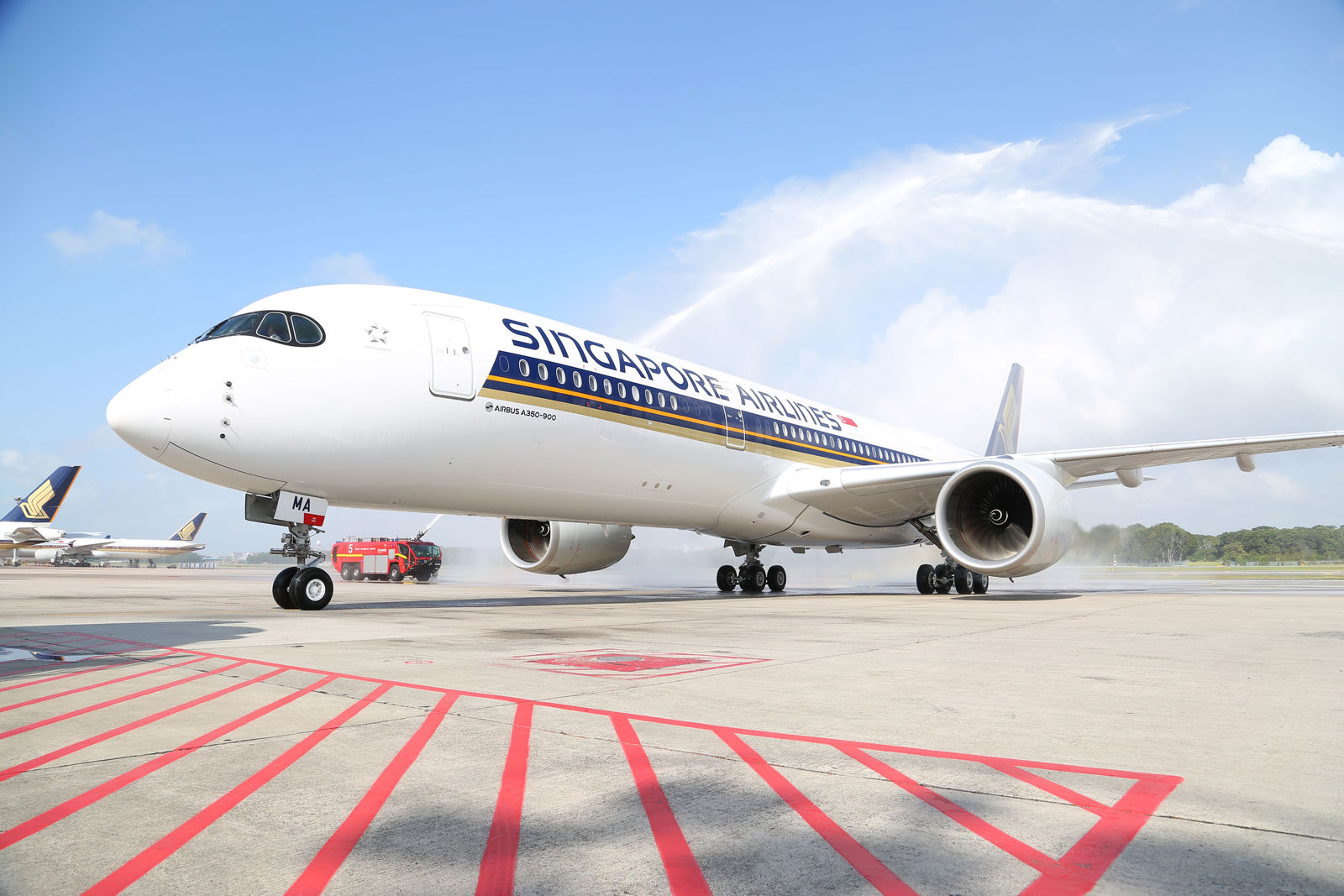 I'm going to fly Thai's A350 in December from Bangkok to Singapore, but this will be my first long haul A350 experience and I'm really excited.
SQ's A350 has its newest (2013) business class seat, and although there are some complaints out there about how narrow the cabin is, I think it'll still be a great trip report to write. The cost of a one-way redemption was 72,250 miles + S$412 of taxes.
Once I land in Houston I have 90 minutes to make my connection to a domestic flight to Miami. It's a short connection for international-domestic and some might say I'm playing with fire, but I've recently been approved for Global Entry which gives me a good feeling about this. What could possibly go wrong!
Here's where I took advantage of one of the great sweet spots on the Krisflyer partner award chart– the ability to redeem domestic US tickets for only 12,500 in economy.
I did so because the one-way ticket prices from Houston to Miami that matched my schedule were in excess of S$400. 12,500 miles and S$8 of taxes got me my United economy ticket. It's a 2.5 hour flight and since Netflix now lets you download movies to watch offline, I figured I'd be just fine.
Getting back to Singapore
The next problem I faced was how to get back from the States. I had two options.
I could fly back to IAH and take EVA back to Singapore. The problem was that flights between Orlando and Houston were expensive and didn't suit my timings. The most workable option was to fly with United, but that would get me into Houston at 5.55pm for a flight that took off after midnight.
And that would be an awkward kind of layover, because it's too long to stay in the airport and too short to go out and explore. Plus, I didn't really fancy paying US$70 for an Uber roundtrip to downtown Houston for just a couple of hours, with my bags in tow.
So I looked at option 2 instead, which was to fly to JFK and take EVA's 1.25am flight home. And that solved it- Jetblue was offering S$219 tickets one way from Orlando to JFK (with a bag included- any FYI, Jetblue flights now earn Krisflyer miles) that got me into JFK at 11pm. That was plenty of time to make the connection.
Despite hearing so many great things about Jetblue, this is actually going to be my first time flying with them, It's unfortunate I couldn't take advantage of their great points matching promotion not too long ago, but I'm nonetheless excited to see why this LCC is so much more loved than the legacy carriers in the states.
The only downside of this arrangement is that EVA operates its Hello Kitty service to Houston but not New York.
High on my to-do list is try one of the EVA Air Hello Kitty flights at some point in the future. But I guess that'll have to wait until I travel one of the follow routes…
Sidenote: I cannot access the EVA Air Hello Kitty website from my office. why? Well…
The flight cost me 78,000 Lifemiles +$30 of taxes for a total outlay of about US$1,100 (I bought my Lifemiles at 1.375 cents during the last sale)
My only regret is that I really wanted to try a new cabin product this time round. I suppose SQ's A350 sort of counts, but I was secretly hoping there'd be award space on Asiana's Business/First class or something available with one of the European carriers.
Has anyone been to Miami/Orlando? Any highlights/must dos?