We rarely see credit cards offer transfer bonuses to airline frequent partner programs in Singapore. The most recent promotion I can remember was from Maybank and HSBC for converting your credit card points to Asia Miles.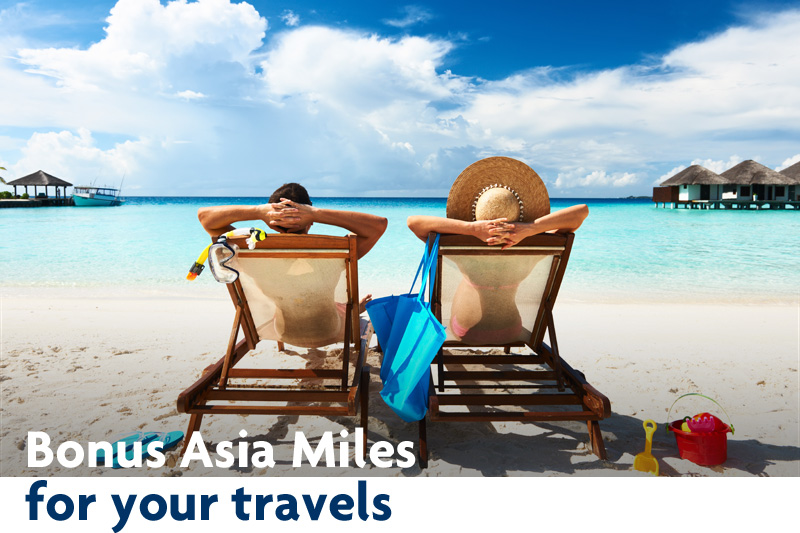 From now until 9 June 2018, UOB is offering a 20% transfer bonus when you convert your UNI$ to Asia Miles. As per the Terms and Conditions of this promotion, there are no limits to how many bonus Asia Miles you can receive when you perform your transfer within this promotional period. The 20% bonus Asia Miles will be credited to your Asia Miles account by 30 June 2018. You must initiate the transfer by 9 June 2018 in order for the 20% bonus to be calculated.
UNI$ can be transferred over to Asia Miles at a rate of 5,000 UNI$ to 10,000 Asia Miles. With the 20% bonus, you're looking at receiving 12,000 Asia Miles per 5,000 UNI$. Note that there is a S$25 charge for each transfer you perform so I'll recommend performing a lump sum transfer. Once transferred to Asia Miles, your miles are valid for 3 years.
There's also an offer in which you'll be able to earn yourself 1,000 Asia Miles if you're the first 1,000 cardholders to spend S$500 on flights with Cathay Pacific should you be interested. You can see that offer here.
Concluding Thoughts
We rarely see transfer bonuses being offered to us so this is as good as a time to perform your points transfer over to the Asia Miles program. Asia Miles can be used to redeem flights on Cathay Pacific and other oneworld airlines and is a good alternative to KrisFlyer. There has been many rumours saying that the Asia Miles program will be devalued soon, so if you do transfer miles over to Asia Miles make sure you have a redemption in mind which you can take advantage of.
[HT: Milelion Telegram Group]