Update: instead of going to krisflyergames.com, go instead to https://krisflyergames.com/
You should be able to register via Facebook and save your score after that. Thanks @A from the comments
So the biggest announcement in the gaming world last week wasn't Half Life: Alyx (which makes me want to rush out and buy a VR headset right now).
No, far from it. It's Game of Myles, KrisFlyer's latest game cum contest.
For the uninitiated, Myles is the name of KrisFlyer's new mascot. A naming contest was held in May this year, and my awesome, totally original suggestion of "Miley McMilesface" didn't win.
How does it work?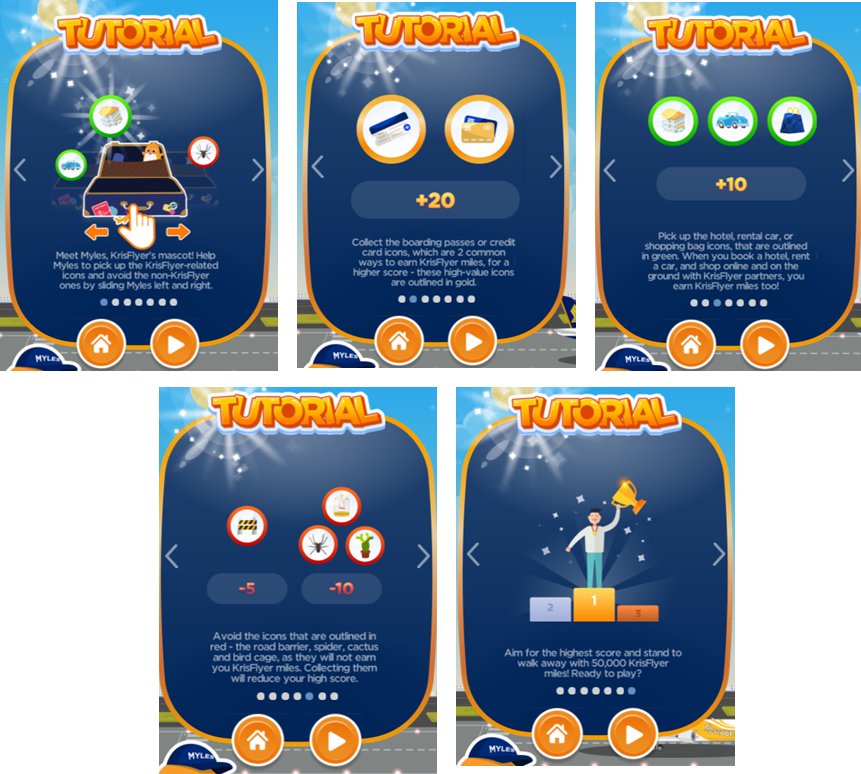 Game of Myles is extremely simple to play. You steer Myles left and right to try and collect as many KrisFlyer-related icons (boarding passes, credit cards, hotel, rental car, shopping bags) and avoid as many non KrisFlyer-related icons (spider, cactus, bird cage, KrisPay [I kid, I kid]) as possible.
What's up for grabs?
Game of Myles runs from 20 November 2019 until 2359 hours on 11 December 2019. The 3 highest scores will win the following:
1st prize: 50,000 KrisFlyer miles
2nd prize: 30,000 KrisFlyer miles
3rd prize: 10,000 KrisFlyer miles
Prizes will take 4-6 weeks to be credited, and unlike regular KrisFlyer miles which are valid for 3 years, miles won under this contest will be valid for 1 year only.
The full T&C can be found here.
The problem
Update: To get the game working, go to https://krisflyergames.com 
Once on this website, you should be able to register via Facebook (email option still not working for me). The problems below are what happens if you go to http://krisflyergames.com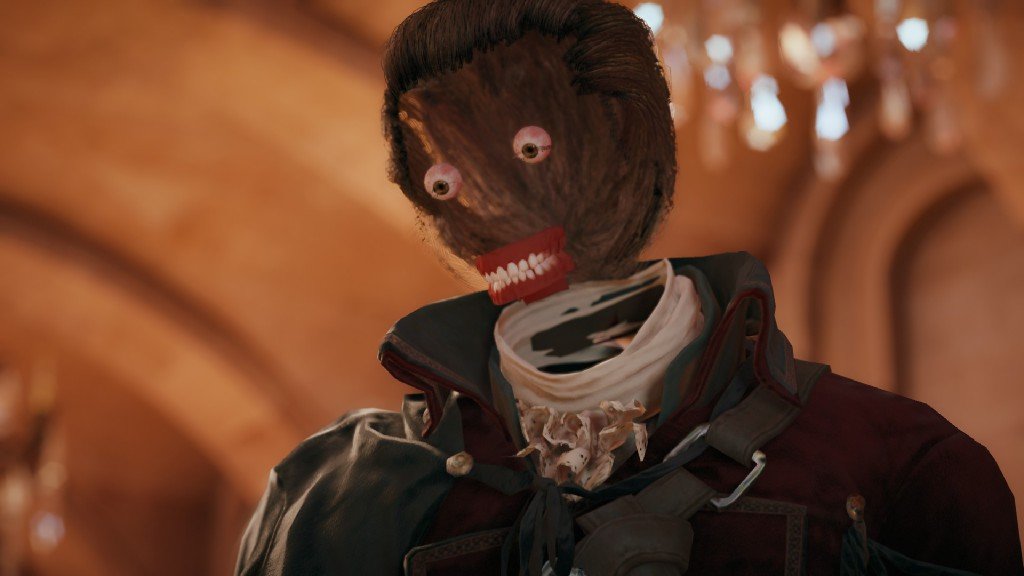 Now, gamers are used to buggy launches. I mean, A-list titles like Fallout 76, No Man's Sky, and SimCity were all plagued with bugs at launch. And does anyone remember the train wreck that was Assassin's Creed Unity?
But you might expect a simple Javascript game to do what it says on the tin. As it is, Game of Myles has a game-breaking flaw. No, it's not that Myles can noclip through your browser and into your heart (which would be cool), it's that there's no way to save your high score. 
When you finish playing the game, you're invited to sign in and register your high score. Note that you don't sign in with your KrisFlyer account; instead, you need to create a separate game account or sign in with Facebook.
You can't sign in with your Facebook, because krisflyergames.com, surprisingly, doesn't have an SSL (i.e. it's not a https URL)
But you can't create a new game account either, because no matter what credentials you enter, the system will respond with "Player exists. Please try again!"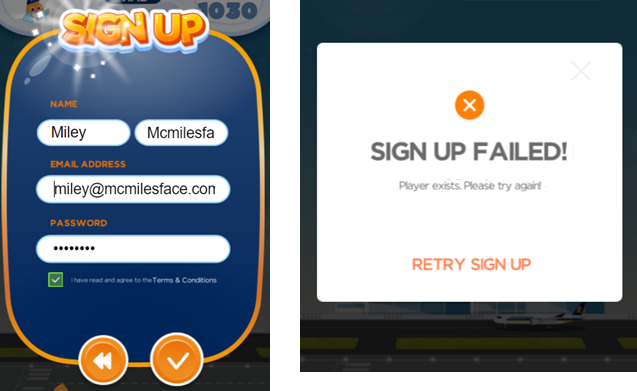 I've tried this on different browsers, on different devices, and in incognito mode, but nothing I do works. And it's not just me who's encountering these issues- SQ's Game of Miles Facebook post is flooded with similar reports.
So I guess we'll need to sit tight and wait for the game to be fixed.
Conclusion
50,000 miles is a pretty decent prize (a one-way Business Class ticket to Japan or South Korea), but I do hope it'll be won by a genuine player and not someone who wrote a script to autoplay the game.
If you managed to get the game working, leave a shoutout below!