So UOB sent out a mailer to all its PRVI cardholders informing them of a promotion where card members can earn 5 miles per $1 spent between 23 Oct and 31 Dec. Registration is required.
This sounds amazing, but really isn't.
A minimum spending of $1,000 on overseas shopping and dining is required
This promotion is limited to the first 2,000 cardholders to do (1)
The maximum bonus miles you can earn is 4,000 miles
The definition of dining is, I must say, rather generous. It even includes spend at grocery stores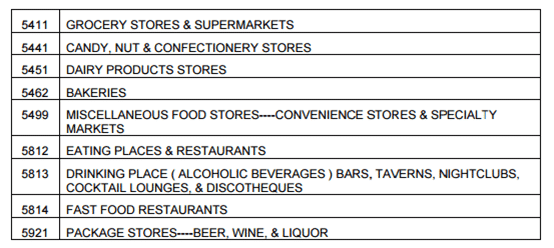 Shopping too, is similarly generous…
However, the promotion maxes out at 4,000 bonus miles, AND you have to be among the first 2,000 people to incur the $1,000 spend.
Your base overseas spend is 2.4 miles per $1, and this gives you an additional 2.6 miles per $1 (remember though that UOB awards this in blocks of $5 not $1).
This promotion maxes out at ~$1,540 of overseas spend.
This gives me 3,696 of base miles (@ 2.4 miles per $1) and ~4,000 of bonus miles (actually 4,004 but remember the bonus is capped at 4,000 bonus miles)
To summarise: If you're going to spend money on your UOB card anyway, this promotion is a nice bonus and you should definitely sign up for it. But it's not worth going out of your way to do overseas spend, especially since only the first 2,000 cardholders who do so get the bonus and you have no way of knowing ex-ante if you fall into that category