EDIT: Please use the corrected table here. The first version had some errors in it (v1.2)
EDIT EDIT: I'm going to start version tagging this so you know if you have the latest (v1.5)
I know this is long overdue, but here's a small pictoral guide you can save to your phone if you need reminding which card to use in what situation.
To save this, simply right click and save as picture. You can then keep this on your smartphone and call it up as and when it's needed.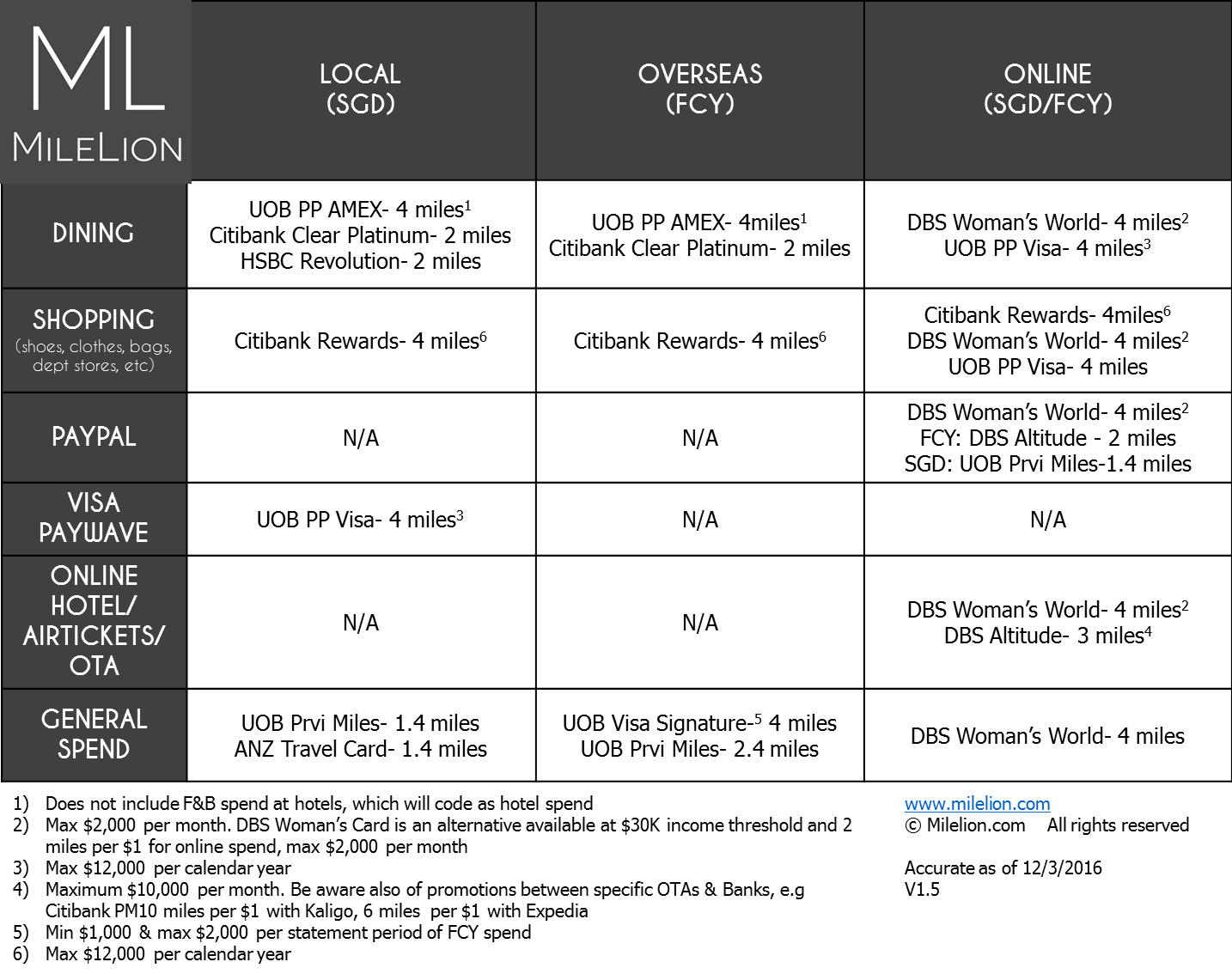 Does this guide tell you what the absolute best card to use in each situation is? Yes and no- you can use your Prepaid Imagine AMEX to get 4 miles on general spend of up to $2,000 per month, but I've not reflected that here. Or, if you spend very little on shopping in general it may not be worth it to get the Citibank Rewards card just for shopping- you might want to put that on your general spending card. What you decide in the end is based on your own unique circumstances and how much you value the tradeoff between miles and rewards.
Note that certain categories like groceries, petrol etc can be captured under headers like Paywave (if available and if it's not one of the excluded merchants). If your category isn't mentioned here, it goes under general spend.
Happy earning!