I wrote about playing A380 roulette a few months ago, identifying London and Sydney as the most likely routes that SQ would launch its new A380 cabin products on, and making a handful of speculative Suites bookings in the hope that there'd be an aircraft switch.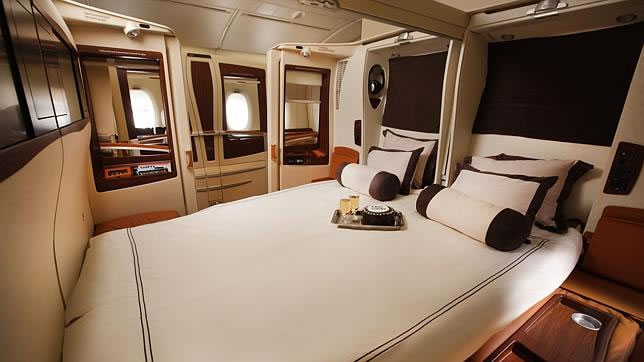 Well, it looks like Sydney will indeed be the launch destination for the new A380 products. As per AusBT (who I'm expecting will invite me as their +1 for their launch event, because I look stunning in an evening gown)-
"Whether we will get there on the same day is still a bit touch and go, because the aircraft is still going through new product fittings," Singapore Airlines Regional Vice-President for South West Pacific, Mr TK Tan, told Australian Business Traveller on the sidelines of a dinner in Sydney to celebrate 50 years of the Singaporean flag-carrier flying to Australia.

"If that doesn't happen it may be there a few weeks later or a few months later, but we are working hard all together to make it happen and for Sydney to be the first point in our network to have the new product."

Tan hinted that London would be next on the superjumbo's dance card, "but we are waiting to surprise everyone on where it will go and the plans for the whole A380 fleet."
The article also mentions that SQ is looking to operate its first new A380 flight on 25 October 2017, 10 years to the day they operated the first A380 commercial flight (which, incidentally, was also to Sydney).
I highly recommend you read the rest of the AusBT coverage on this– they also identified that Suites will be moved the top deck of the A380.
Looks like all there's left to do is make the announcement and do the product unveiling, which I think we can expect within the next 3 months.
Anyone else going to load up on Sydney seats now?