Singapore Airlines has slowly but surely been rolling out its new $100M "home away from home" lounge concept throughout the SilverKris network worldwide. Emphasis on "slowly". The project debuted in Sydney in December 2013, and in the four years since has spread to Manila, Hong Kong, London, and Brisbane.
That just leaves Adelade, Taipei, Seoul, Kuala Lumpur, Perth, Melbourne, and New Delhi. Oh, and that small operation in Singapore. Curiously enough, there's very little word about when we'll see any of the enhancements coming to SQ's flagship lounges. The T3 lounge experience is still passable but the T2 lounge is miserable at best, so let's hope the bean counters at SQ find the willpower to make the renovations happen sooner rather than later.
The Bangkok SilverKris lounge has just reopened after its makeover in May 2017. I had the chance to visit the lounge during a weekend trip to Bangkok, and color me impressed because SQ has knocked it out of the park with this facility. Here's the rundown:
At check-in, an invitation to the lounge was printed on my boarding pass and the ground staff gave me a small map showing me the way to the new facility. The new lounge is at the D gates, a very short walk away from where SQ flights normally depart. SQ981 to Singapore was departing from gate D8, so I had all the time in the world to relax and enjoy the lounge.
Once you hit the area around the D gates you'll start seeing standees for the SilverKris lounge.
And then the lounge appears. I love the floral design they chose to adorn the entrance. It's understated yet elegant. The backlit image reminds me of watercolors on rice paper.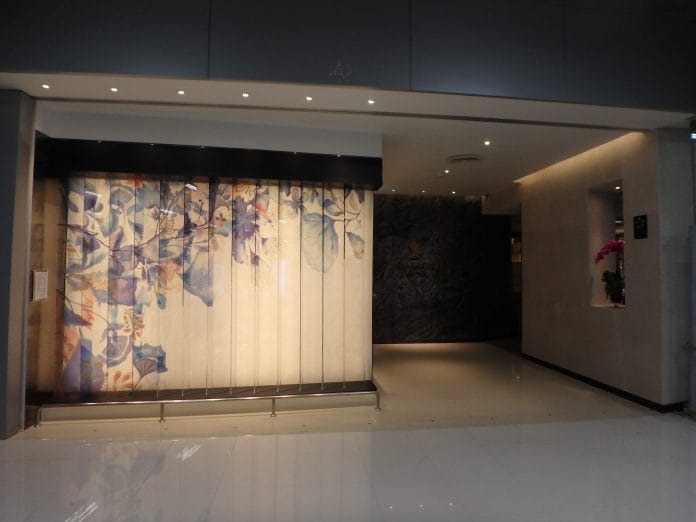 My boarding pass was scanned at the entrance and I was admitted. The lounge is accessible to all Krisflyer Elite Golds, PPS and Solitaire PPS members, plus first and business class travelers on SQ and other Star Alliance carriers. Regardless of your travel class it's the same lounge (and for the record SQ doesn't operate first class from BKK).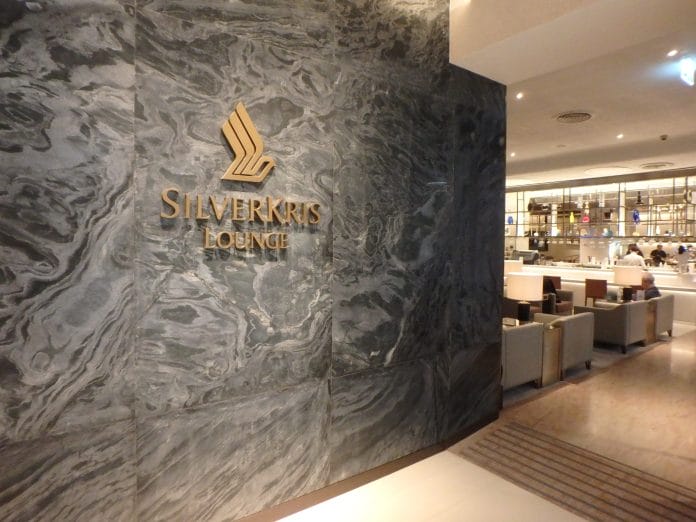 The 313 square metre lounge has plenty of seating and can take up to 102 people at full capacity. SQ operates 6 daily flights to Bangkok, but remember this lounge also needs to accept passengers flying business and first class on Star Alliance partners on a space-available basis. The lounge opens daily from 05:15 to 23:00 (except on Thursdays from 05:15 to 19:00).
The lounges were conceptualised by ONG&ONG and designed to evoke reminders of home. So you can expect to see a curated selection of art pieces sourced from both Singapore and abroad, personal spaces tailored for different needs like a living room, kitchen and dining room, as well as productivity pods for getting work done.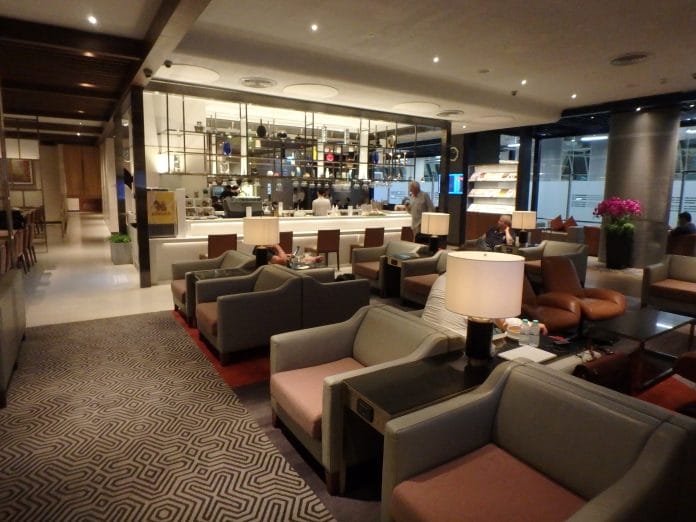 What's nice is that the designers varied the type of furniture used so you don't see an endless row of copy pasted chairs. In one corner you'll find these high backed chairs…
…which are physically separated from the rest of the lounge via a see-through partition.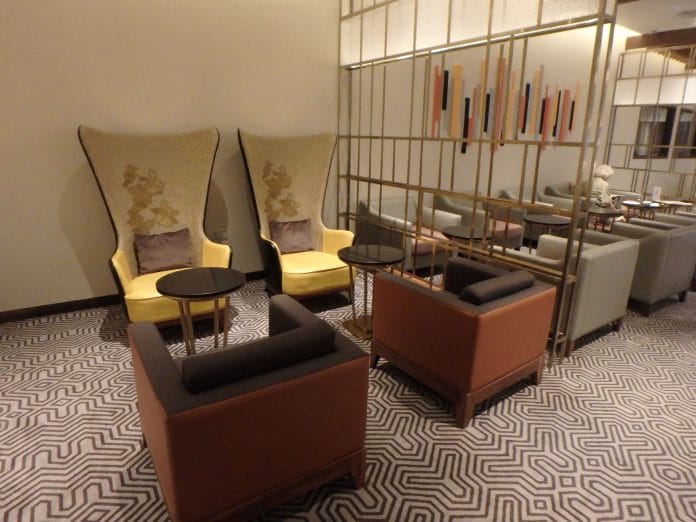 In another corner you'll find sofa style seating,
But there are also communal seating areas too, like this long dining table.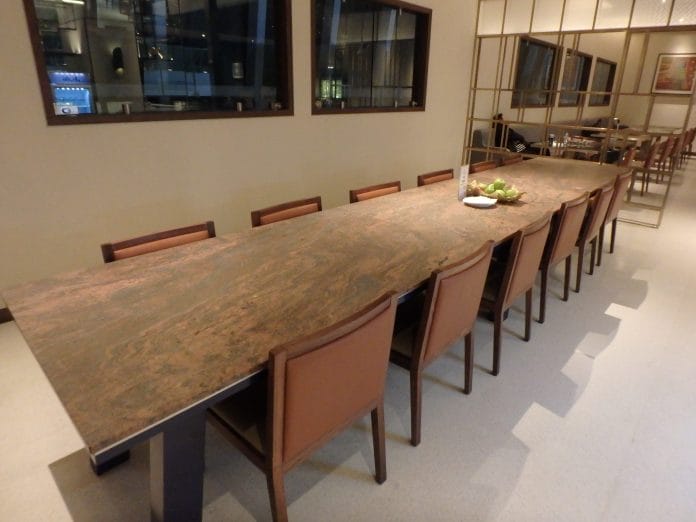 Individual dining tables are also an option.
As is counter seating at the bar, which I'll get to in a minute.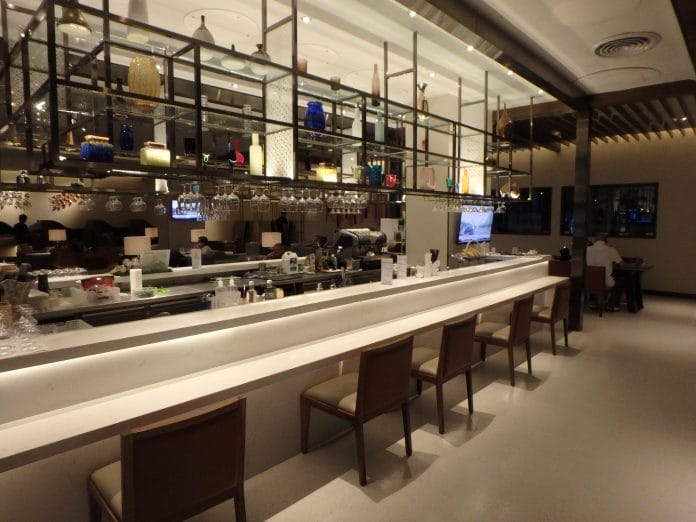 If you want to get work done, here are those much talked about productivity pods. There are five in total, laid out against the side wall of the lounge. Unfortunately the soundproofing of those walls isn't very good so if you sit in one you're going to hear that non-stop "you are approaching the end of the walkway" warning the travelators play incessantly.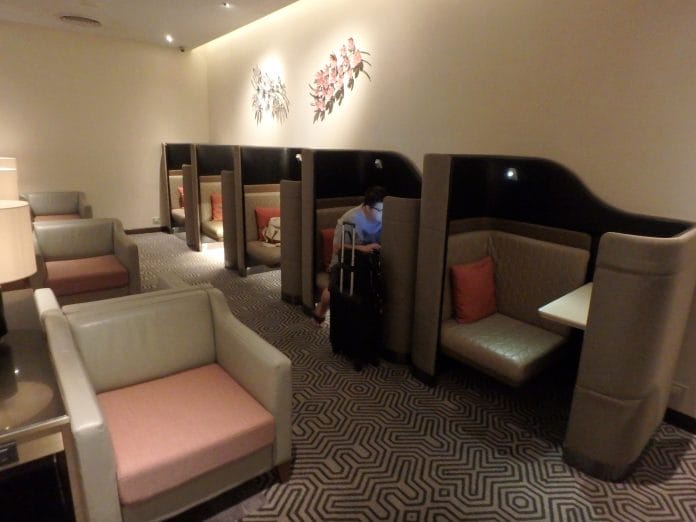 That minor gripe aside, these pods are lovely places for getting work done. And yes, before anyone brings it up, the design is meant to remind you of SQ's business class seats what with their high walls and textured leather.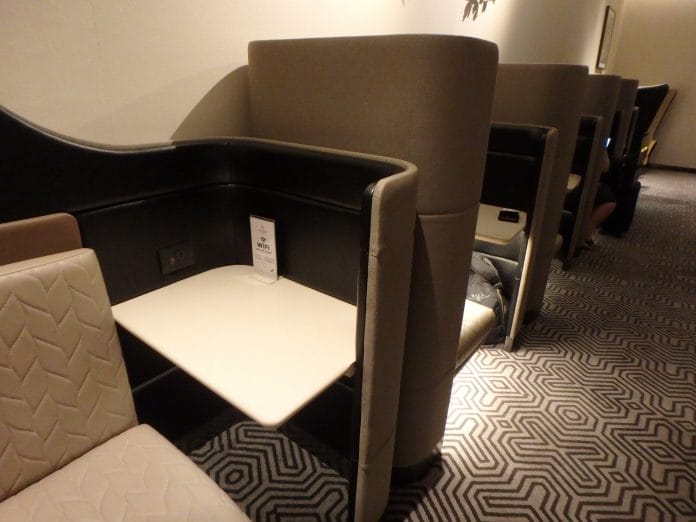 Each seat has a universal power plug and a USB outlet. And yes, that reading light is a dead ringer for the one on the 2013 J seat.
Internet in the lounge was reasonably fast, though not the fastest I've ever seen.
Now let's talk about the dining options, which are substantial in this lounge. The catering here, while not as extensive as that in the Singapore SilverKris lounges, would hands down beat anything on offer in the miserable Krisflyer Gold lounge in Singapore that SQ relegates all Star Alliance economy travelers plus its own "non-premium" elite tiers.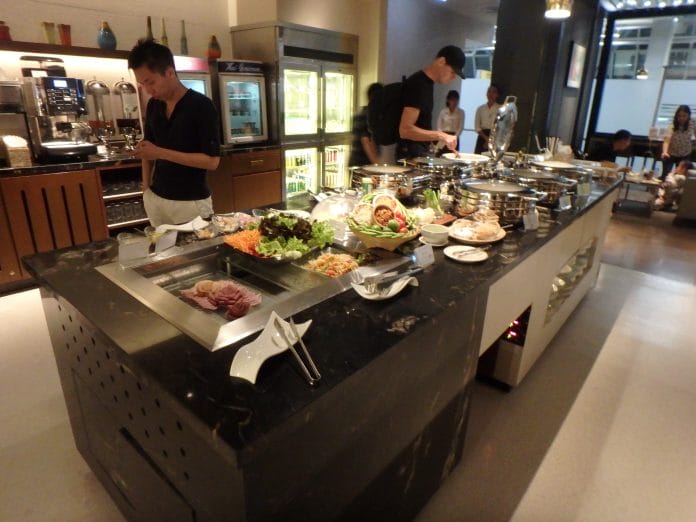 I don't think I've ever been so impressed with the selection at an outstation SilverKris lounge before. There were two warm food display cabinets, the first having fried prawn cakes, satay and fried drumlets, and the second having steamed stuff like dim sum and baos.
There was also a wide selection of sauces to accompany the items in the food cabinets.
The buffet has a small salad bar and selection of cold cuts, the kind which you'd expect to find in any buffet spread in any lounge.
But what I like is they went beyond just the usual anemic buffet salad spread and offered a local twist- you could make your own som tam (papaya salad) with the ingredients on offer!
There were a total of six hot items on offer, four Asian and two Western. The Asian options included bok choy, fish curry, a very passable pad thai and white + brown rice, the Western options included some roast beef and a sad looking container of pasta and sauce, served separately (protip: if you ever order pasta and it comes out with the sauce ladled on top of the noodles, leave as fast as you can. Sauce and pasta need to be married together in the pan).
For dessert you could choose between Thai traditional deserts (yes, there's mango sticky rice)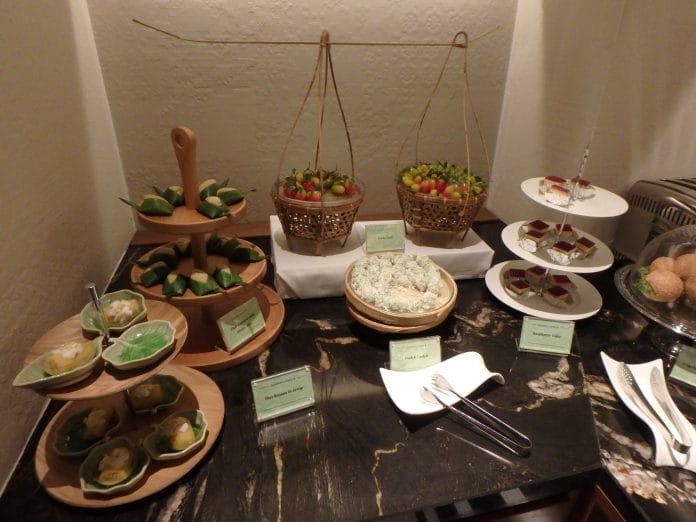 Or you could go with ice cream. I could be wrong, but this might be the only SilverKris lounge in the network that serves Haagen-Dazs ice cream in the business class lounge. You won't find this in the Singapore lounge, that's for sure. You could even choose between that or locally made ice cream.
There was a small display at the bar counter explaining the history behind Chitralada Dairy Farm, the manufacturer of the local ice cream. They offered flavors like Mlk Mania, Mango Aloha, Sweet Durian and Thai Iced Tea. Apparently the lounge also uses fresh milk from the royal Chitralada Dairy Farm in their coffee. These little pop up displays provided a bit of local flavor to the lounge, showing how the ingredients used were sourced locally.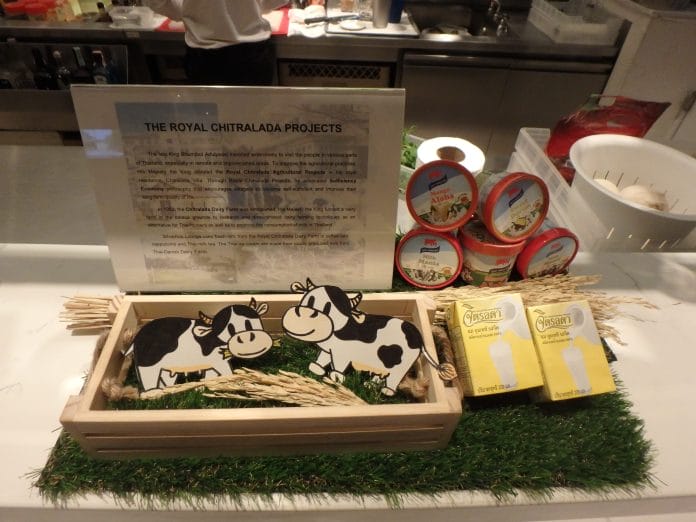 Where drinks were concerned, the fridge had soft drinks, yogurt, fresh fruit, small bottles of water you could take to go on the plane, and a perennial crowd pleaser- fresh coconuts.
But the fridge isn't the start and end of the drinks situation in the lounge. The centerpiece of the lounge is the fully-staffed bar.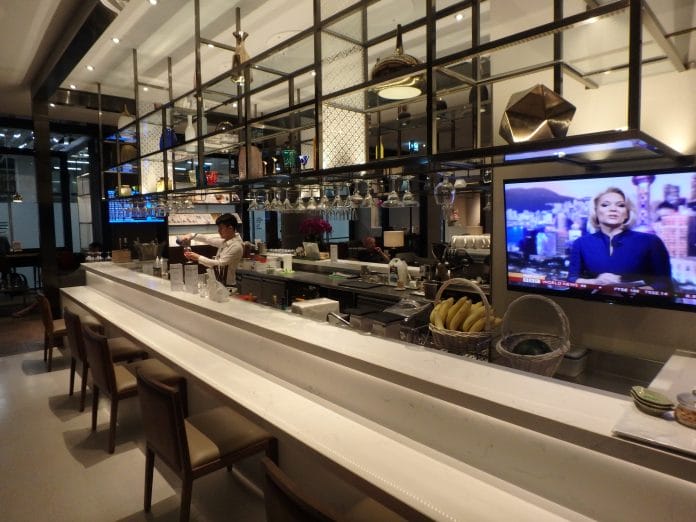 Alas, there wasn't any sparkling wine on offer (only reds and whites), but the bartenders were more than happy to make you any other type of drink you might like including some house specials-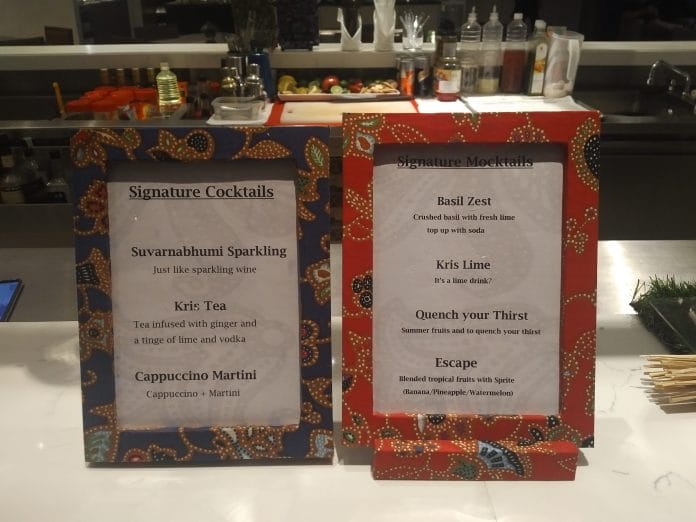 Sidenote: I was amused by the Kris Lime description (it's a lime drink?- as if they were trying to convince themeslves). I decided to go with a Suvarnabhumi Sparkling (it tasted nothing like sparkling wine- more of a grapefruit cocktail) and a Basil Zest (which was surprisingly good)
The bar also has one of those self pouring beer machines I saw in the ANA lounge in Tokyo.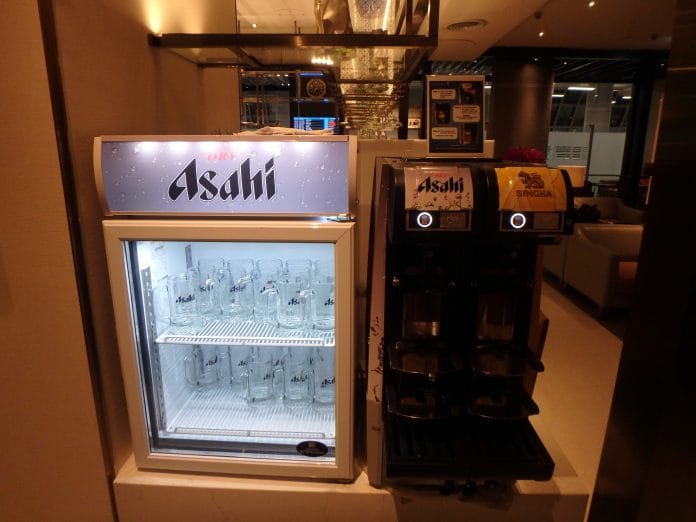 My overall thoughts about the lounge? Fantastic. I loved the design and the creation of different zones within the lounge for different activities (something MAS could really learn from in their KUL lounges). The variety of food was good, as were the drink options (although a cheap sparkling wine wouldn't go amiss). The lounge doesn't have showers, which is a shame, but I suppose that might be seen as overkill for a regional lounge.
At first I was confused why SQ would invest so heavily in a lounge that's just a 2.5 hour flight away from its home base and didn't strike me as a particularly high yielding route. Then I thought about connecting traffic- it's no secret a lot of people in ASEAN, particularly wealthy ones, prefer to fly with SQ even if it means adding an additional stop to their journeys. So having modern, renovated lounges in places like BKK and MNL makes sense insofar as it gives them a positive first impression of the airline (plus, a lot of them might be on short connections through SIN and won't have time to enjoy a lounge there). So it's not so much the BKK-SIN traffic that SQ is incentivizing, it's the connecting traffic through SIN.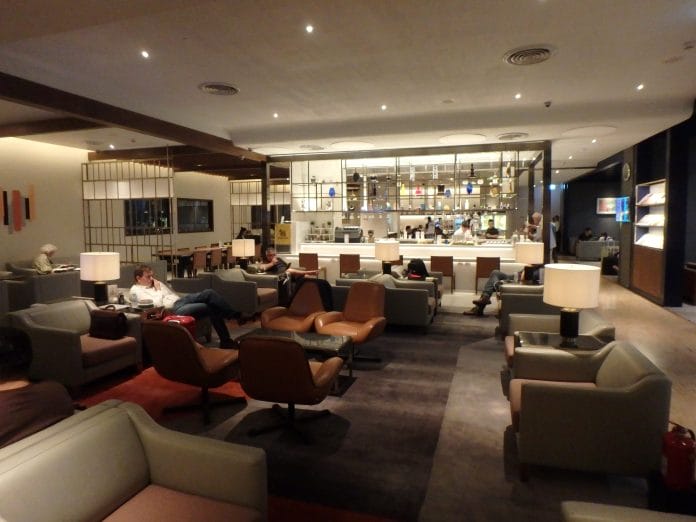 Next time you pass through BKK, pay the SilverKris lounge a visit. You won't regret it.