Each year, every hotel chain likes to mix things up by releasing a list of hotels that will be changing categories. Starwood Preferred Guest is no exception and just yesterday (8 February 2018), released 2018's category changes.
These changes will take effect only from 6 March 2018, so you still have about a month to book at the old award rates before certain properties change increase their award costs. However, you might also want to hodl on until 6 March 2018 for those properties which are going to fall in points.
A good mix of hotels going up and down a category
Now not all category changes are bad, and with the 2018 category change there are almost as many hotels going down a category as there are hotels going up a category.
276 hotels are changing categories in total, with 146 moving down and 130 moving up. As a refresher, here's the amount of Starpoints you would need for a free night or a cash plus points night: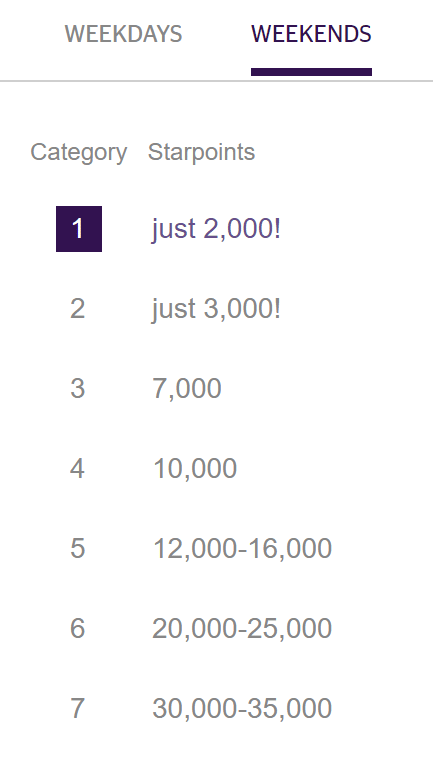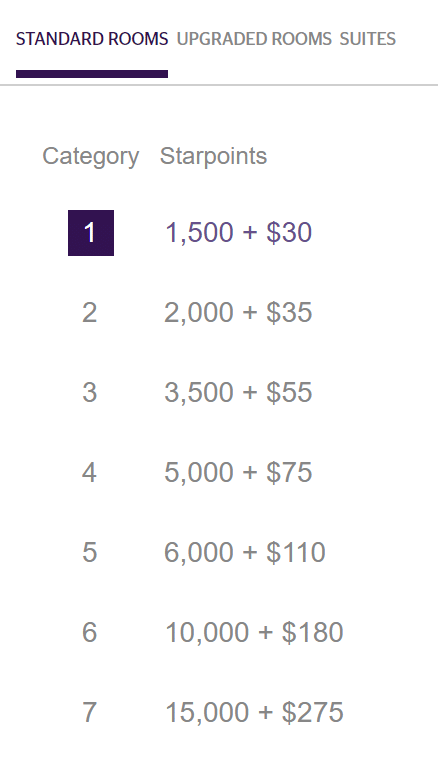 Within the Asia Pacific region, the following hotels have gone down a category :
Interestingly, Wanderlust Singapore has gone down from a category 4 to a category 3, meaning a free night redemption would only set you back 7,000 Starpoints compared to 10,000
Now the bad news. These are the hotels moving up a category within the Asia Pacific region:

It is interesting to see Sheraton Petaling Jaya moving up a category so fast, given that it just opened sometime last year. Also I would personally advise against redeeming your Starpoints here given it has relatively low room rates.
SPG 2018 category changes bottom line
To call this a devaluation would be too harsh on SPG (Marriott?) as they are a good number of hotels (and quality of hotels) going down in category (versus Marriott's category changes where just the opposite has happened).
For us here in Singapore, only American Express membership rewards points are transferable to SPG (at a terrible rate), sadly other credit card partners don't do points transfers to SPG. Starwood is also currently running a publicly available sale at 35% off with a minimum purchase of 5,000 Starpoints, which is a decent price to be purchasing Starpoints at.
So look through the list and if you have eyes on one of the hotels on that list which are going up a category, it's best that you book sooner rather than later as I'd guess demand will go up. However if you hotel of choice is going down a category, just hold until 6 March 2018 has passed.