An updated review of the AMEX Centurion has been published. Check it out here. 
In my younger and more vulnerable years, I once went on a date with a young lady of better-than-average attractiveness. I had spent the entire evening beguiling her with tales of my adventures and conquests, and could tell she was attracted to my intellect, my punctuality, and the rampant virility suggested by the early onset of male pattern baldness. It was difficult not to be.
When the time came to pay the bill, I took out my UOB Preferred Platinum AMEX, seeing this as a potential teachable moment to show her that I was not only capable of feeding myself without a bib, but also in managing the finances of a household.
"What's that card?" she said
"Oh, it's my UOB Preferred Platinum AMEX. They don't issue it anymore, but if you know what you're doing it's still possible to get it through certain channels. It gives me 10 UNI$ per $5 spent on restaurants and dining, or the equivalent of 4 miles per dollar. That's much more than I'd be getting if I were to use a general spending card like, say, the DBS Altitude or Citibank Premiermiles at 1.2 miles per dollar," I lectured condescendingly, in a tone best approximating the protagonist from Love is a Fallacy,
"Oh," she said, in a tone that could charitably approximate disinterest. "My mum gave me a sub card (it's always a red flag when someone says "sub" card rather than "supp" card) and told me to just use it whenever".
"What card is that?" I asked.
She rummaged in her purse and tossed something on the table. It made a resounding metallic clang. Till this day I'm not sure if she was engaging in the most passive aggressive form of humblebragging, or whether she was genuinely oblivious as to the power she had in that purse, but in either case it was the first time I had seen a Centurion card up close and personal.
I'm not sure what happened to that young lady in the end, suffice to say that if I had bothered to make eye contact and conversation instead of spending the remaining evening fondling and caressing the card, The Milelion might have Series A funding by now.
---
The Centurion card (colloquially known as the Black Card) needs no introduction. As far back as 1988, the Wall Street Journal was describing the benefits of this elusive card in hushed awe:
Suppose, for example, on a 3-o'clock-in-the-morning whim, you decided to book a round-the-world trip; American Express would accommodate you with a travel service staffed 24 hours a day. In the market for a red 1965 Ferrari? If you were a black-card holder, American Express would kick tires in the world's fanciest used-car lots. If you remembered in Singapore that you had left your favorite suit in a Hong Kong penthouse, the company would arrange to fetch it.
As it turns out, a Black Card did exist back then, but it was introduced on a limited trial basis and abandoned in 1987. The funny thing is that the AMEX Centurion as we know it was only launched in 1999 in response to urban legends that circulated throughout the 80s and 90s about some super-exclusive card that American Express only issued to the wellest of the well-heeled. In other words, the rumours preceded the reality. Snopes has a useful piece on the card too, in case you want to delve deeper.
I bring this up because a fellow on the Telegram group sent me something interesting last week- the welcome brochure that comes with the Singapore version of the American Express Centurion card. The benefits of the US version are well documented online, but I believe we haven't as of yet had a proper account of what the Singapore version comes with. Most of the other posts out there make some vague references to "outrageous benefits" and "exclusive access", but this is the first time I've had the opportunity to see the exact benefits spelled out in black and white.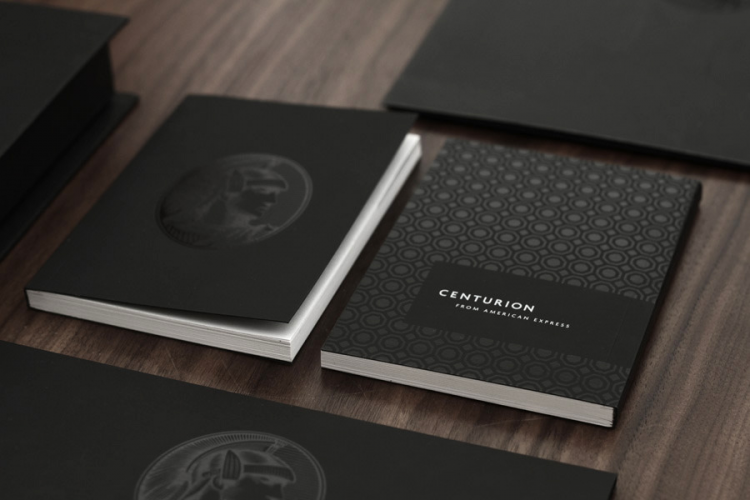 Here's my summary of what I feel are the key points.
The price of entry is S$7,490 + S$7,490
If you want to be a Centurion cardholder, it'll cost you S$7,490 to join, plus a further S$7,490 a year. That's an annually recurring, non-waivable cost of admission. So you're looking at S$14,980 just to get your foot in the door.
For comparison, other uber top tier cards like the Citibank Ultima and DBS Insigna will cost you "only" S$4,160 and S$3,210 respectively. And here I am trying to justify paying $535 for the Citi Prestige…
For that price, however, you get 2 supplementary titanium Centurion cards, and 2 Platinum cards for whoever you choose. You also get an additional titanium Centurion card for yourself- the rationale being that you'll want two cards to separate your expenses.
Let's be clear about something: if you're the sort who qualifies for a Centurion card, an initiation fee that's about 36% the annual median Singapore income is not going to be an issue.
A general spending earning rate of 0.98 mpd
The mass market AMEX cards in Singapore can be split into the Platinum series and the cobrand Krisflyer series. If miles earning is your goal, you'll naturally gravitate towards the cobrand cards (the mpd rates may not be as good as those offered by DBS/UOB/Citibank etc, but if you time it just right you can get a big first spend bonus and sign up bonus. After that, I'd tend to solve for whatever gives me the most miles in a particular transaction).
The Platinum series? Well, let's just say they're not designed with miles earning in mind. All Platinum cards earn a base of $1.60= 2 Membership Rewards Points (MR), or the equivalent of 0.69 mpd (AMEX Platinum Charge gets 0.78 mpd). It's true that there are EXTRA partners available with boosted mpd rates, but those are limited to a few high-end brands, not the kind you'll regularly spend on. Long story short, people get Platinum cards for reasons other than miles earning. Membership Rewards points do not expire.
The Centurion is more similar to the Platinum series in that respect. You earn at a rate of $1.60=2.5 MR, or the equivalent to 0.98 mpd. In case you're wondering why AMEX phrases all its earning rates in terms of $1.60, my theory is that when they first introduced their rewards program in Singapore the exchange rate was US$1= S$1.60 and they wanted to harmonize those rates between Singapore and the States. Beats me why they've kept it though, because those numbers aren't intuitive anymore.
You earn the equivalent of 8 mpd at EXTRA merchants (20.5 MR per $1.60) such as Audemars Piguet La Boutique, Bulgari, Cartier, Tiffany & Co (sensing a trend yet?), Fred Perry, Lee Hwa Jewelry, Samsonite and The Hour Glass. Note that this is about double the 10MR per $1.60 that the regular Platinum cards earn at these merchants.
There is an overall spending bonus, if you want to call it that, but I'm not sure if it's just for the first year or every year. Spending S$250,000 gets you 100,000 bonus MR points, or an incremental 0.22 mpd on your base spending. In other words, if you spent S$250,000 on the dot, your average mpd would be 1.09.
But again, it seems kind of myopic to focus on the miles earning capabilities of this card. If you get this, it's because you value the other benefits a lot more than the ability to rack up points quickly (or, you simply spend so much that the reduced earning rate becomes a non-issue). I keep talking about miles earning, but it's worth noting that MR points can be redeemed for a whole host of items including SPG points (albeit at a poor rate).
Elite status with airlines, hotels and car rental companies
If you're a Centurion member, you don't need to earn status the hard way because you get the following elite tiers instantly. For context, I've indicated where each status lies within the respective program's hierarchy
For hotels…
SPG Gold (2nd highest)
IHG Platinum Elite (2nd highest)
Club Carlson Gold Elite (2nd highest)
Hilton Diamond (highest)
Shangri-La Golden Circle Diamond (highest)
It's also worth pointing out that Centurion cardholders enjoy access to the Fine Hotels and Resorts program. I'll be sure to cover this during the Miles Masterclass, but to summarize- you get additional benefits like early check in, late check out, room upgrades, breakfast and a US$100 amenity credit when you book hotels through this program, while enjoying the same publicly available rates on the hotel website plus earning elite status credit and points.
For airlines…
Emirates Skywards Gold (2nd highest)
For rental cars…
Hertz Gold Plus Rewards Gold (base level membership. I'm surprised, quite frankly. You'd think they'd be able to wrangle at least Five Star or something)
Avis President's Club (highest published tier- there is Chairman's Club but that's an invite only program)
Airport, airline and lounge benefits
Centurion cardholders have access to the following:
Delta SkyClubs and Emirates Lounges
A Priority Pass with unlimited complimentary visits for the principal (and first supplementary cardholder) and two guests
Plaza Premium lounges in Singapore and Malaysia
American Express lounges in MTY, TLC, EZE, MEX, DEL, BOM and SYD
Centurion lounges in SEA, SFO, LAS, DFW, IAH, MIA, LGA, HKG and PHL
The Centurion lounges by all accounts are really nice places to be. It's a shame that they're no longer available for paid entry for any AMEX cardholder (only holders of the Platinum charge or higher can access them), so it's unlikely I'll be able to review them anytime soon.
It's mentioned in the brochure that Centurion cardholders enjoy special fares when they purchase air tickets with partners under the Air Privileges Program. This covers British Airways, Cathay Pacific, Emirates, Etihad, JAL and Thai for selected destinations. Singapore Airlines is a noticeable omission from the list. I have no idea exactly what the savings are, so I'll have to file this one under "ask someone who does".
When you book a business or first class ticket with the Centurion concierge, you enjoy complimentary meet and greet services at over 50 airports worldwide. If you're flying domestically in China (I don't envy you), you'll be met by an ambassador who will escort you from check-in all the way to the private car that drives you directly to the plane where a remote gate is used.
What else is interesting? Well, you get a $800 credit towards chartering a private jet with Le Bas, Air Chartered Service and Air Partner, because who flies commercial anyway. Needless to say, the Centurion card also comes with the usual accident and travel insurance that most high end cards these days offer.
Dining benefits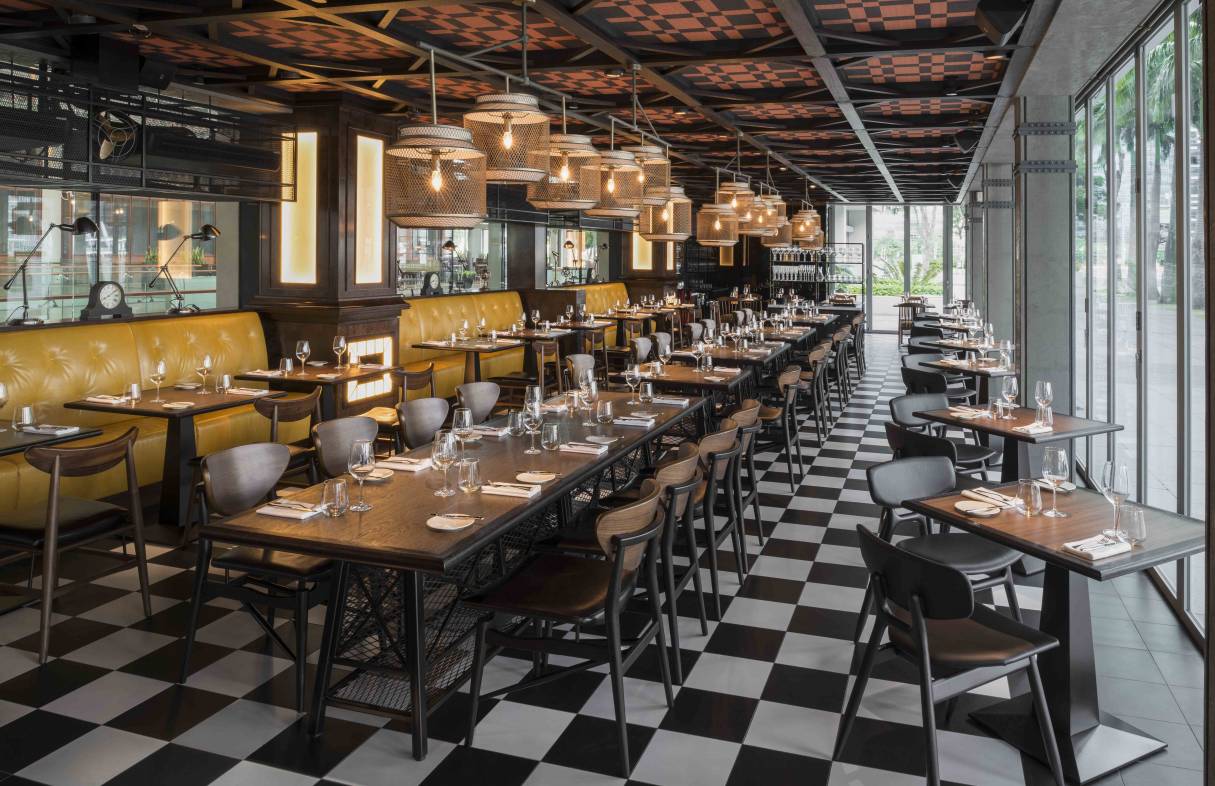 I've always wondered how the Centurion concierge seems to be able to get reservations at booked out restaurants. It appears that there's something called Centurion Reserved Restaurants, where the program books one table in their name at selected dining places which gives them the flexibility to allocate that as they see fit. It's not a guarantee, of course, but I imagine the concierge service is loathe to say "no" to a request.
The curious thing is that the pamphlet says "Lunch before 11 am and Dinner before 4 pm daily". I'm not quite sure what that means- does it mean they can only get you a table if you're willing to take a sub-optimal dining time? (Edit: someone pointed out helpfully it means they need to get requests for reservations before that time. That makes way more sense)
Here are some selected Centurion Reserved Restaurants in Singapore.
Bread Street Kitchen
CUT by Wolfgang Puck
Labyrinth
Osteria Mozza
Pu Tien
Song of India
Spago
You'll also enjoy the usual Love Dining @ Hotels and Love Dining @ Restaurants benefit that AMEX Platinum cardholders enjoy.
Tower Club access, private yachts and more
I'm going to lump all the other noteworthy benefits into this category. Let's start with private club access:
Several uber premium cards in Singapore (eg the UOB Privilege Reserve) allow you to access the Tower Club, the kind of place you'd imagine the CEO of E-Corp visits on a regular basis. The AMEX Centurion does so too, and gives you the status of a reciprocal member. Shockingly, you're still expected to pay a 10% surcharge on all F&B. The nerve of those people.
If you're booking a cruise, you can enjoy special amenities like cabin upgrades, Captain's Table invites, shipboard credits up to US$500 and more when you sail with Crystal Cruises, Holland America Line, Regent Seven Seas, Silversea or Ocean Dreams.
But why sail with the unwashed masses (they probably have like scurvy or something) when you can charter your own yacht? Lloyd Marine, the official partner of the Centurion card, offers up to 40% off on charter rates plus 2 bottles of champagne (Moet and Chandon? Come on, you can do better) with every charter.
There are special shopping privileges around the world too. For example, at Printemps in Paris you can get a personal shopper and after hours/private shopping. Other benefits like discounts, priority tax refund and general VIP treatment apply at Bloomingdales, Shinsegae, and The Shilla.
Summing it up
It's interesting having a peek into the benefits of the Centurion card, but for the vast majority of us it's a thought experiment type exercise anyway. AMEX is mum about the qualification requirements for the Centurion, but it's probably one of those "if you have to ask…" things. My understanding is that you need to spend at least $250,000 a year (although this was a figure back from 2012 and may have since changed), and the number of members in Singapore is capped at 1,500 (again, old news, may have changed).
Let's just be thankful that although an AMEX Centurion might make the travel experience nicer, you certainly don't need it to chalk up the miles quickly.