In July last year I wrote about the newly-launched UOB PRVI Pay facility which allowed PRVI Miles cardholders to buy as many miles as they wanted at 2 cents each. 2 cents is of course not the cheapest price at which you can buy miles, but what is unique about this facility is that it lets you buy unlimited miles. Other options like tax payment facilities let you buy miles at less than 2 cents, but you're limited by the amount of your tax bill.
Early this year I started getting questions from a few readers about whether the PRVI Pay facility was still available. UOB had removed the application form from their webpage and the URL for the facility was now redirecting to the home page.
I heard anecdotal evidence from others that the PRVI Pay facility was still alive and well, but the signs looked ominous. I eventually decided to reach out to UOB directly to find out what was going on. The results were…interesting.
My first message to them was answered 2 days later with an emphatic "no, it's dead".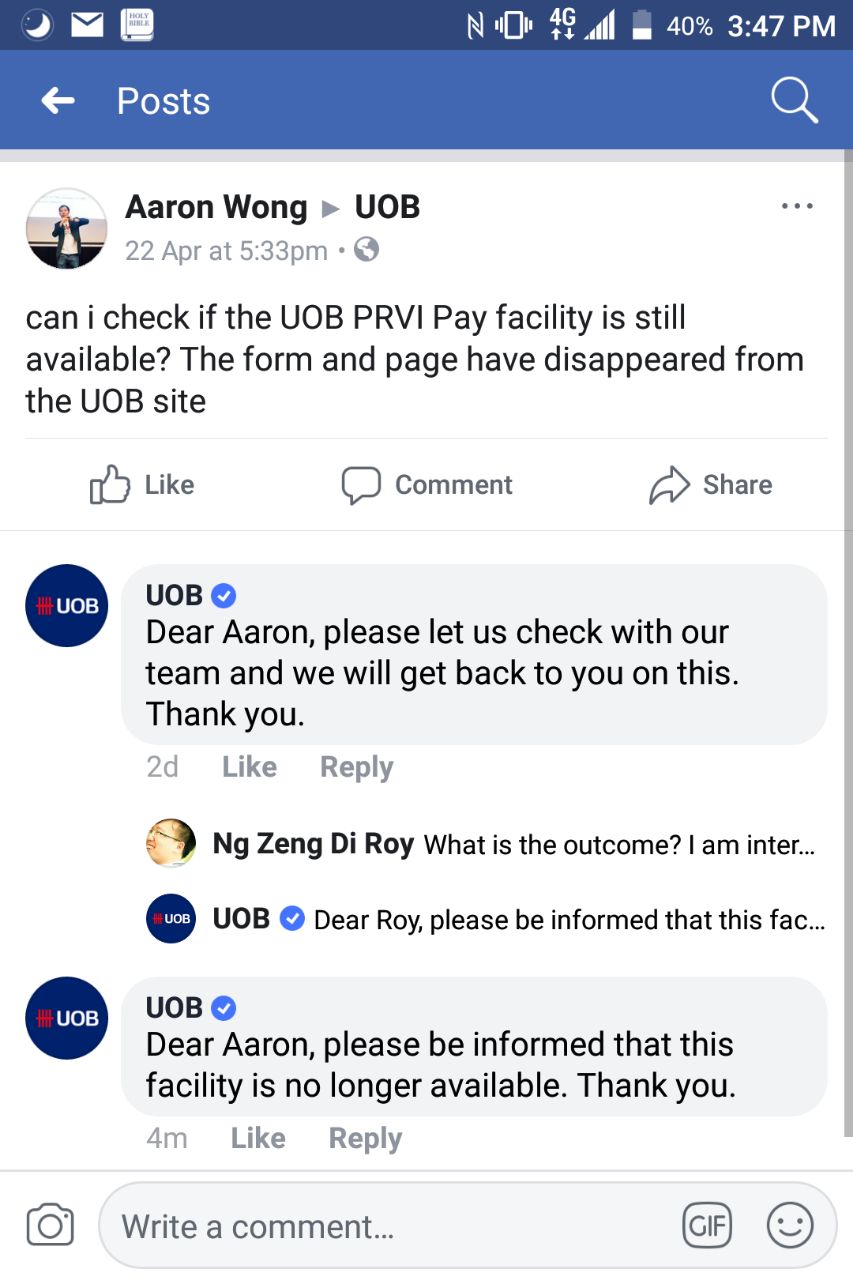 But then shortly after this they updated their response and asked for a callback number.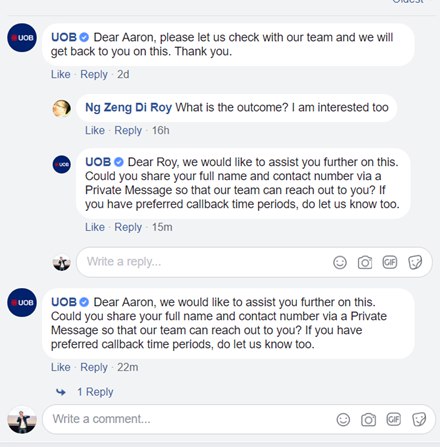 This morning I received a call from the CSO telling me that the PRVI Pay facility was alive and well, and they'd email me a copy of the application form. The CSO didn't know why the webpage for PRVI Pay was down, and suggested it was routine maintenance (which I doubt given it's been the case for so long).
I'll upload a copy of the form when it gets to me, but all you need to know is that PRVI Pay is still available, and you can get all the miles you need (KrisFlyer or Asia Miles)  at 2 cents each indefinitely.
Edit: Here's a copy of the application form