The AMEX KrisFlyer cobrand cards may not have the highest earning rates for general spend in Singapore, but they do have frequent useful promotions that increase the earn rate on particular categories or merchants (eg Grab).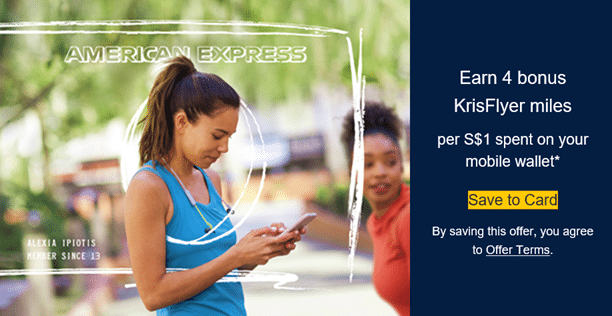 AMEX KrisFlyer cards are now offering a bonus 4 mpd on mobile payments made through Apple Pay, Google Pay or Samsung Pay from now till 15 November 2018.

This 4 mpd is on top of the base earning rate, which means you can get up to 5.3 mpd on mobile payments. This offer is limited to the first 20,000 successfully registered cards and total bonus miles are capped at 1,200 per registered card. This means you'll exhaust the offer with $300 of mobile payments spending. It's hardly the uncapped 8 mpd everywhere that Citibank had with Apple Pay, but hey, if you have the card anyway…
This offer is valid for mobile payments made in Singapore Dollars in-store, in-app or online at merchants that accept AMEX. The other noteworthy thing from the T&C is that transactions on gift cards, store credit or vouchers are ineligible for this promotion. I'm not sure how AMEX knows what you spent on (unless they have Level 3 data access), but I wouldn't risk it. You can see the full T&C here.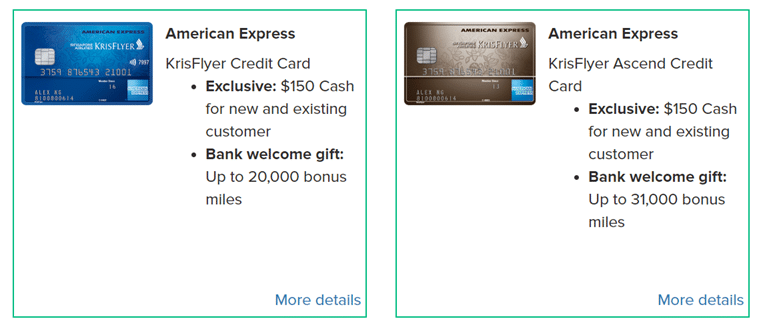 If you do not already hold an AMEX KrisFlyer cobrand card, you can apply for either the KrisFlyer Blue or KrisFlyer Ascend cards and get $150 of cash from SingSaver. Read more about the promotion here and get your cards here.