I saw a post on Cheaponana today regarding the BOC Elite Miles World Mastercard that caught my attention.
Cheaponana spotted that BOC had uploaded a new set of T&Cs for the BOC Elite Miles World Mastercard, which contained changes that I was totally unaware of. For everyone's reference, here's the old version of the T&Cs (updated 23 Jul 2018) and the new version of the T&Cs (updated 28 Dec 2018).
To summarize what he found:
The definition of overseas spending had been changed
The expiry of BOC rewards points had been brought forward
All references to Plaza Premium lounge access had been removed
I dug into these findings a bit, and here's what I know:
The definition of overseas spending will change…but not yet
The BOC Elite Miles World Mastercard used to offer an unbelievable 5 mpd on overseas spending. That promotion ended on 31 Dec 2018, but its regular rate of 3 mpd still makes it the best card to use in this category.
Here's how the original T&Cs defined "overseas spend":
And here's the revised definition:
I can see where the concern is coming from. Originally, the definition of overseas spend was fairly broad- so long as the card transaction posts in FCY, miles will be awarded according to the overseas spending rate.
The revised definition limits overseas spending to card transactions made overseas. Read in its strictest form, it could potentially mean only physical, face-to-face transactions conducted overseas. The fact that the definition of "local spend" has also been updated to explicitly include "online transactions made within Singapore" lends further credence to this idea. 
My BOC contact tells me that despite the update to the T&Cs, as of right now, nothing on the back end has been changed. In other words, so long as your transaction is posting in FCY, you're still earning miles according to the overseas spending rate.
However, he did say that T&C will be updated again within a few weeks to provide greater clarity on overseas spending. He didn't say anything beyond that, but the way I see it there are two possible outcomes:
Overseas spending is restricted only to face-to-face, physical transactions made outside of Singapore in foreign currency
Overseas spending is restricted to any transaction posted in foreign currency, so long as it is made through an overseas payment gateway (i.e the UOB way)
I'm inclined to believe that (2) is much more likely to happen than (1). I haven't seen any bank adopt (1) as its general definition of overseas spending (although they have, on occasion, adopted it for the purposes of certain promotions/perks, e.g. to unlock the UOB PRVI Miles AMEX limo you need to spend $1,000 overseas excluding card not-present transactions like online/phone orders), because it disincentivizes online shopping which is generally discretionary and beneficial to the bank.
UOB has set the precedent for banks to do (2), although I'm not a big fan of this because it puts the onus on the customer to figure out just which online merchants use overseas payment gateways. How on earth are you supposed to know that? Your guess is as good as mine.
My theory is that when BOC redefined "local spend" as "online transactions made within Singapore", they were referring to where the payment gateway is located, not the person buying the items.
In other words, if you're on a computer in Singapore and make a purchase on Amazon's US site in USD, your transaction is not "within Singapore" and you'll earn miles based on the overseas spending rate.  However, if you're on a computer in Singapore and book a hotel on the Hotels.com Singapore site in USD, and Hotels.com processes your transaction through a payment gateway in Singapore, you'll earn miles based on the local spending rate.
That's my best guess as to what the spirit of the change was, but we'll get more clarity in the weeks to come.
The expiry of BOC Reward points has not changed
When the BOC Elite Miles World Mastercard was first launched, there was some confusion about the expiry date of BOC points. The original T&Cs stated the following:
That couldn't possibly be right, because it meant that if you earned points on 29 June 2019, they'd literally expire the next day. After some clarification with BOC the T&Cs were updated to reflect this:

This makes a lot more sense- your points are valid for a minimum of 12 months and a maximum of 24 months. Hardly the longest in the market, but not totally unreasonable either.
Cheaponana pointed out that in the new T&Cs, the old expiry dates had returned once more:
My BOC contact tells me that nothing has changed, and a few people's calls to customer service has confirmed the same. The expiry date of points earned between 1 Jan 19- 30 Jun  19 will be 30 Jun 20, and points earned between 1 Jul 19 – 30 Jun 20 will expire on 30 Jun 21.
What probably happened is that the BOC team used an old version of the T&Cs when updating the definition of overseas and local spending. That's pretty poor version control, but long story short I've been assured that nothing has happened to the points expiry policy.
Plaza Premium lounge benefit is still available for cardholders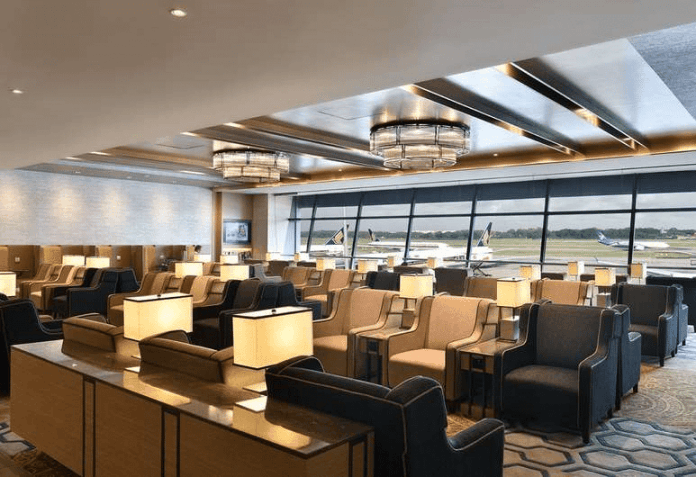 Cheaponana noted that the verbiage regarding the Plaza Premium lounge access benefit has been removed from the new T&Cs, perhaps suggesting that this was no longer available.
I've been told that the four Plaza Premium lounge visits offered to cardholders is a limited-time promotion, and the decision to extend it has not been made yet. However, any cardholder who applies and is approved for the card before 30 Jun 2019 will still receive the vouchers- it's just that all the access vouchers expire on 30 Jun 2019.
Other changes to excluded transactions
In addition to the changes Cheaponana spotted, I ran the old and new PDFs through a comparison tracker and found the following:
BOC seems to have tightened the language regarding excluded transactions. In the new T&Cs, they explicitly exclude the "top up of a prepaid account" and have excluded all bill payments, no matter how they are made.
The former suggests that they're cracking down on people who have been using the card to fund accounts like YouTrip. I've never personally tried this, so can't comment whether it worked or not. I also can't tell the difference between "loading" and "top up", but the fact that they explicitly changed the wording suggests they're on to something.
The latter may imply that you won't earn any miles for mobile phone/utility bill payments, although that's also not possible to confirm without further testing. I do wonder how this affects insurance bill payments, given that back when the card launched the team was quite proud of the fact they were one of the few cards to award points for this.
Conclusion
When the BOC Elite Miles World Mastercard first launched, it was pretty much a free for all in terms of what earned miles. Now, it seems the bank is trying to tighten the ship. That's entirely their prerogative, so long as it's done transparently and with adequate notice.
For me, the big question mark right now surrounds the definition of "overseas spending".  If I were a betting man, I'd say that BOC will adopt the UOB definition, but we'll only know for sure in a few weeks.
On an unrelated topic, it's been nearly 7 months since the BOC Elite Miles World Mastercard launched in Singapore, and there's still no online landing page for the product. I think it's kind of telling that when you google the product name, all you find is links to other sites talking about the card, rather than the bank itself disseminating information. That's really not to BOC's advantage, and something they need to fix quickly.
Moreover, I'm still amazed that in 2019, you need to physically go down to a BOC branch to get your BOC Elite Miles World Mastercard linked to your BOC ibanking. I mean, I knew when I applied for the card that I was doing so for the miles, not IT excellence, but still…