Mileage Plan is the frequent flyer program of Alaska Airlines, and a very powerful tool to get discounted premium cabin flights if you know how to use it properly. Mileage Plan holds sales on miles purchases several times a year- these bonuses usually max out at 40%, although we sometimes see sales as high as 50%.
Mileage Plan is now running a 3-day flash sale that ends on 15 September 2019, 3 p.m SGT. You'll need to log into your account to see your targeted bonus; I was targeted for 50%.
Here's the breakdown of how my bonus tiers (yours may be different depending on offer)
Buy 10,000-19,000 miles= 20% bonus (2.46 US cents per mile)
Buy 20,000-39,000 miles= 35% bonus (2.19 US cents per mile)
Buy 40,000-60,000 miles= 50% bonus (1.97 US cents per mile)
Get up to a 50% bonus on Mileage Plan miles here
Alaska now caps the maximum miles you can purchase in a year to 150,000 including bonuses, but since you can redeem Mileage Plan tickets for anyone there's nothing stopping you from opening another account to buy more miles.
MVP, MVP Gold and MVP Gold 75K Mileage Plan members have no such cap.
Should I buy Mileage Plan miles?
As long as you're not buying miles speculatively, buying Alaska Mileage Plan miles at a 50% bonus is an excellent price.
Mileage Plan is one of my favourite FFPs because you can…
Get a free stopover, even on one-way awards (which allows you to fly "almost" round-trip Business Class to Japan for just under US$600)
Get access to unique partners that you wouldn't normally be able to access in Singapore, like Hainan Airlines, Icelandair and Fiji Airways
Get great value First and Business class award redemptions out of Singapore with certain airlines like Cathay Pacific and Korean Air
Avoid fuel surcharges on redemptions, and redeem tickets for anyone you please
What do I do with them?
Mileage Plan's key strength is the sheer variety of options you have for premium cabin redemptions.
For a mere 25,000 Mileage Plan Miles you can do a "round trip" journey from Singapore to Tokyo in business class on JAL, which works out to under US$500 if you buy miles at 1.97 US cents each. Even after you factor in the ~US$60 of taxes and the one-way ticket to or from KUL, you're still looking at an extremely cheap "round trip" Business Class journey.
You're not limited to just flying to Tokyo- as we explain during Alternative Frequent Flyer programs, you can even do a destination/origin open jaw as shown below for 25,000 Mileage Plan miles in Business Class. In the example below you fly from SIN-NRT, find your own way between NRT and KIX and then fly KIX-BKK, all in Business Class for 25,000 Mileage Plan miles.
Other useful Mileage Plan awards on JAL include Singapore to North America (75,000 miles in First Class, 65,000 in Business Class).
You can also redeem great value Cathay Pacific awards at 50,000/70,000 Mileage Plan miles each way for Business/First Class between Singapore and the USA. Alternatively, you could do Hong Kong to Europe at 42,500/70,000 miles each way for Business/First class (you can't start from Singapore if you're flying to Europe- or rather, you can but you'll be charged both a Singapore to Hong Kong and Hong Kong to Europe award which makes this poor value)
Note that you cannot book Cathay Pacific awards online through Alaska's website and will need to call up Mileage Plan customer service to get this done. You should be able to use the British Airways award search engine to check what space is available on CX Business and First before calling up Mileage Plan- have a read of that tutorial here.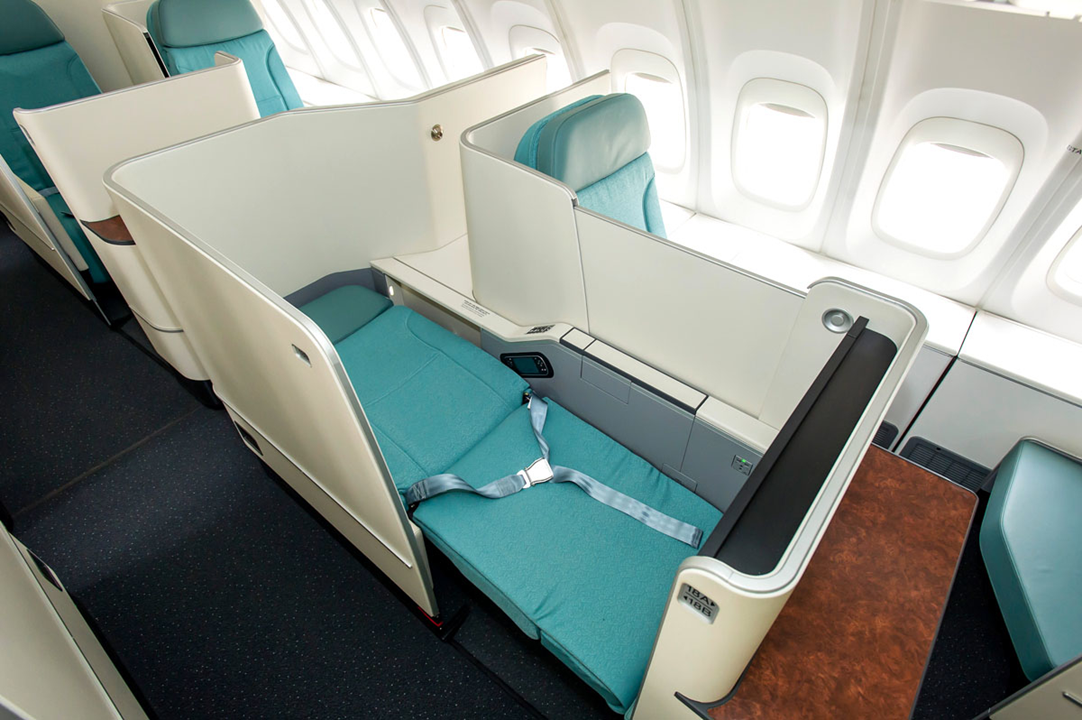 Alaska's full list of redemption partners includes:
American Airlines

British Airways

Cathay Pacific

Condor

Emirates

Fiji Airways

Finnair

Hainan Airlines

Icelandair

Japan Airlines

Korean Air

LATAM

Qantas
With the exception of Cathay Pacific and LATAM, all of the above partners can be booked online.
What card should I use?
Alaska Mileage Plan purchases are processed by Points.com in USD, so here's the best cards to maximize the miles earned on your purchase:
OCBC 90N Card- 4.0 mpd, no cap
UOB Visa Signature- 4.0 mpd, min S$1K max S$2K of foreign currency spending in a statement period
Citibank Rewards Visa or Citibank Rewards Mastercard- 4.0 mpd, max S$1K a month
DBS Woman's World Card- 4.0 mpd, capped at $2K per month, but may require that you write in to DBS to get the bonus 7X credited (3X, or 1.2 mpd will be awarded as base points)
BOC Elite Miles World Mastercard- 3.0 mpd, no cap
Standard Chartered Visa Infinite– 3.0 mpd, minimum S$2K spending a statement period
When it comes to Points.com purchases, some people may run into issues using a Singapore-issued card. I can't quite explain why this happens, because some don't encounter any issues and others never seem to be able to get their transactions through. Your best bet is to use an Alaska Mileage Plan account that is at least 10 days old, and try a different card if your transaction doesn't go through the first time.
Other important things to note
Alaska charges a US$125 fee for changes or cancellations, regardless of how far away you are from departure. Alaska Mileage Plan miles do not expire so long as you credit or redeem at least one mile every 24 months.