We've seen a lot of hotel chains offering discounts on gift cards and stay certificates as a way of raising cash- Banyan Tree, Belmond, Club One, Marriott (globally and in Thailand), SLH, to name a few.
These can be a good way of locking in savings on a future stay, but the nagging question is always "what if the hotel goes under?" That's why I'm generally comfortable buying gift cards for major chains like Marriott, but less so for independent hotels.
I recently came across a platform called Porter & Sail in an article by the New York Times, which may go some way to assuaging those fears. They're running a hotel credits sale at the moment, and offering buyers indemnity against potential hotel closures.
Porter & Sail are offering a 50% bonus on gift cards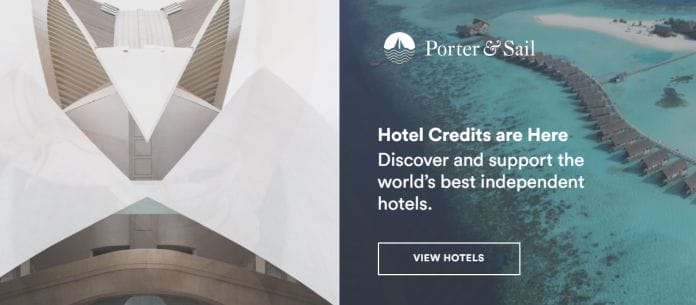 Porter & Sail is a mobile concierge (or cloud-based hospitality platform, if you prefer that spin) that has created a hotel credits marketplace for independent hotels worldwide.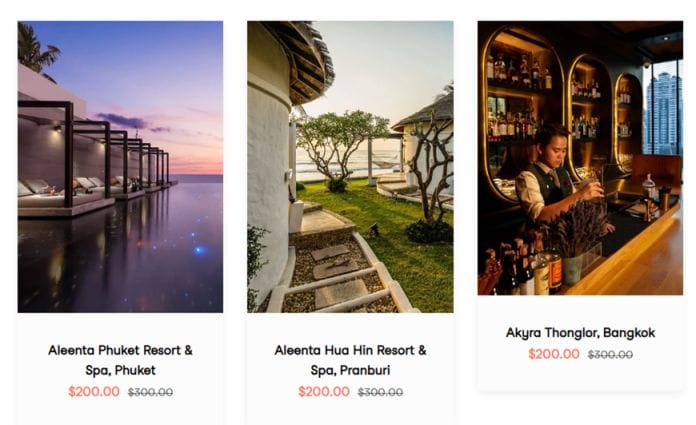 For an unspecified period, they're offering a 50% bonus on all pre-purchased credits. The available denominations depend on the hotel, but the main options I saw were:
Pay US$200, get US$300
Pay US$1,000, get US$1,500
The hotel selection isn't massive; at last count there were about 76 properties listed. However, the list is still growing, and there was mention made of adding some Singapore hotels too. As of 5 June, The Warehouse Hotel in Robertson Quay has been listed.
"We're also talking to our partners in Singapore about coming on board, and are looking at a potential partnership in Seoul. The majority of our energy remains in South-east Asia and North America,"
For ease of browsing, I added all the current properties to this mini-map below. You'll want to refer to the website for the latest list.
Some properties closer to Singapore include:
Credits will be refunded if the hotel closes
Obviously, the risk with buying property-specific gift cards is that you don't know whether the hotel will still be around to honor them in the future.
Fortunately, Porter & Sail state in their FAQ's that a full refund will be provided if the hotel closes:
What if the hotel closes before I redeem my Credit?

Porter & Sail will provide a full refund in the event that the hotel has closed prior to redeeming the Credit before its expiration date. So, there's no risk.
I suppose the question then is whether Porter & Sail will go bust, but this arrangement already offers better protection than what most independent hotels could provide on their own. If you're that risk averse, you shouldn't be buying anything prepaid in the first place.
Other Terms & Conditions
Hotel credits will be sent via email within 24-72 hours after purchase. They're non-refundable, but can be transferred to anyone you wish.
The expiry date varies by property, but I noticed that the ones in Asia all last till December 2022 (except Nihi Sumba, which lasts till December 2021). Always check the individual property's page for the full details before buying.
What card should I use to purchase Porter & Sail gift cards?
I don't know what MCC this will code under, so I'd advise you to use any card that earns a bonus on foreign currency spending.
Do note that the Citi Rewards card does not earn 4 mpd on travel expenses, so I've left it out lest Porter & Sail code within that MCC range.
Conclusion
If you prefer the feel of a boutique hotel over a chain, but don't fancy the risk involved in buying a gift card, this may be a solution that works for you
Nothing is completely risk free, of course, but this is a pretty smart arrangement that I hope more independent hotels can get on board with (there's another platform working with independent hotels to sell credits, but they don't provide any guarantees if the hotel goes bust).
Do any of these properties catch your eye?