Well, I certainly didn't see this coming.
All the talk so far about Singapore's travel bubbles has centered around countries like Australia, China, Japan, Malaysia, and New Zealand. So naturally, out of nowhere, the German embassy has announced that travelers from Singapore will no longer be quarantined upon arrival in Germany. 
Singaporeans do not need to quarantine on arrival in Germany
According to the German embassy, individuals entering Germany who have spent time in a risk area are required to quarantine themselves for 14 days after entry into the country.
How is a risk area defined?
A risk area is any country or region outside of the Federal Republic of Germany for which, at the time of entry into the Federal Republic of Germany, an increased risk of infection with the coronavirus SARS-CoV-2 exists. A continuously updated list of risk areas is published by the Robert Koch Institute

Singapore is not considered a risk area.
Well fancy that. 
Don't get too excited yet- you can't actually hop on a plane and head to Germany now. Under the current recommendations by the European Commission, all non-essential travel to the EU from third countries is restricted until 30 June 2020.
This is tentatively set to change from 1 July 2020, however, when third-country nationals may enter for the following reasons :
healthcare workers, health researchers and care professionals,
cross-border workers, transport personnel employed in the movement of goods and other essential sectors,
diplomats, staff of international organisations, military personnel and humanitarian aid workers insofar as they are performing official duties,
passengers in transit,
passengers travelling for imperative family reasons,
persons in need of international protection or seeking entry for other humanitarian reasons,
third-country nationals entering for the purpose of study,
qualified professionals from third countries provided that their employment is necessary from an economic point of view and that their work cannot be postponed or carried out from abroad
How would you get to Germany?
Now let me preface this by saying that all of the below is a thought exercise. The German announcement has removed the barrier on one side of equation, but until the Singapore government lifts its restrictions on non-essential travel, leaving the country would be foolhardy.
Anyone who disregards the government's advisory and travels overseas will be required to bear the full cost of their 14-day Stay Home Notice (SHN) at a dedicated SHN facility. Moreover, should they subsequently contract Covid-19 as a result of their travels, they'll be liable to pay the unsubsidized rate at public hospitals, with no option to use MediShield Life or an Integrated Shield Plan. Until that changes, everyone should stay put in Singapore. 
That said, if the restriction were lifted, Singapore Airlines currently maintains connectivity to Frankfurt. There are 26 scheduled flights to and from the city in July:
SQ26 departs Singapore on July 2, 4, 7, 9, 11, 14, 16, 18, 21, 23, 25, 28, 30
SQ25 returns to Singapore on July 2, 4, 6, 9, 11, 13, 16, 18, 20, 23, 25, 27, 30
SQ25/26 is normally operated by an Airbus A380-800, but since those have all gone into storage (and allegedly not coming back for at least 12 months), an Airbus A350-900 now plies the route. This features Singapore Airlines' 2013 Business Class seat.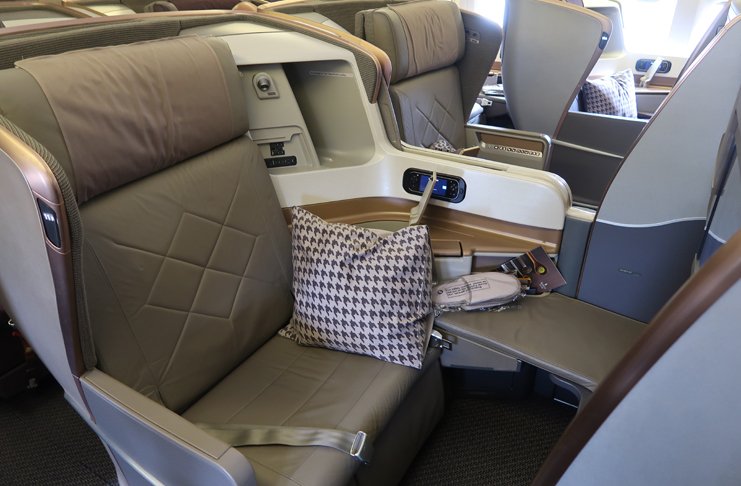 Most tourist attractions in Germany have reopened, but there's obviously a lot of new restrictions to take note of. Guided tours have cut their capacity, and some attractions now require visitors to book a time slot. Large events like Munich's Oktoberfest have been cancelled, although it's still possible to visit other outdoor attractions like national parks.
Conclusion
Germany's lifting of quarantine restrictions on Singaporeans is an unexpected surprise, although in reality it'll be of limited use until the Singapore authorities adjust reciprocate in kind. 
Germany certainly wasn't on my travel bubble bingo, but now I feel like having a beer and invading Poland.