As Singapore looks to end its Circuit Breaker and move into a three-phased approach to resume activities, many are no doubt wondering when travel will once again be possible.
There are some early encouraging signs- Changi Airport will reopen to transit passengers from June 2, Scoot has announced an expanded schedule for June, and domestic travel is returning around the world. There's also been talk of "green lanes" between Singapore and other countries in the region, which would be the first step to re-opening our borders.
Does this mean your next holiday is just around the corner? Probably not- but it does mean we're one step closer.
What's are "green lanes"?

A green lane is conceptually similar to an air corridor, sky bridge, or travel bubble. The idea is to allow residents on both ends to move freely between the two countries. They may be subject to testing on departure and arrival, but crucially, there's no mandatory quarantine requirement.
It won't be the smoothest of travel experiences, but at least it'll be feasible- if travelers have to do two separate 14-day quarantines, there's not much point in venturing abroad at all.
Singapore's green lane agreements
On May 29, Singapore and China announced that they would set up a Green Lane to facilitate essential travel for business and official purposes.
This arrangement would initially apply to travel between Singapore and the provinces of Shanghai, Tianjin, Chongqing, Guangdong, Jiangsu and Zhejiang, before gradually expanding to the rest of China.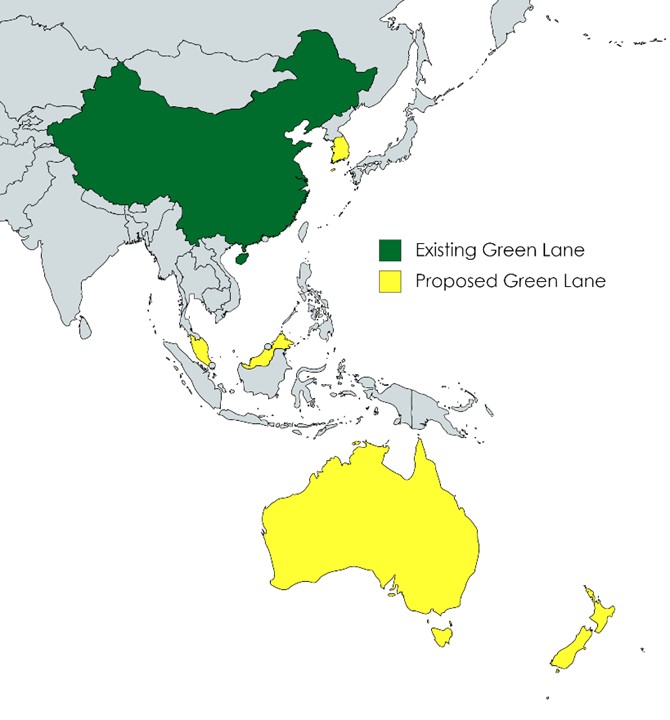 The Singapore government has also revealed that talks are underway with Australia, Malaysia, New Zealand, and South Korea to establish similar arrangements. As per Trade and Industry Minister Chan Chun Sing, Singapore is in "in simultaneous discussions with as many countries as possible on forming green lanes."
Only for essential travel (at first)
That countries are looking to reopen borders already represents a great improvement from where we were a couple of months ago.
However, I think we'll need to temper our expectations regarding leisure travel. As much as I'm dreaming about a year-end holiday to Australia or New Zealand, the authorities have taken pains to emphasize that leisure travel is still some time away.
In the words of Minister Lawrence Wong:
"Having these arrangements does not mean we will allow mass market travel. That will take a bit longer. The arrangements I've just described refers to essential travel, subject to all the arrangements and safeguards as I've just described and the travel bubble that we will work out with respective countries. It's not for mass market travel, which I think will take a lot longer to resume. Not just in Singapore but also internationally."
Don't let that be a downer though, because resuming essential travel is an important step towards the eventual resumption of leisure travel.
When essential travel begins again, the authorities will have the kind of low-volume environment they need to test and establish different policies that may eventually be rolled out for mass travel. How will airport testing work? What types of tests are the most reliable? How do you direct and segregate traffic within a terminal? What procedures do you need in place to deal with infected individuals?
All these are issues that need to be addressed before we can go on holiday again. So chin up, the resumption of essential travel benefits you too.
What's the definition of "essential travel"?
As far as I know, the Singapore government has no official definition of what constitutes "essential" travel. In fact, few governments do, leaving it instead to the discretion of individuals.
I think we can all agree that sightseeing or shopping trips aren't essential, but business travel is somewhat more difficult to classify. If there's one thing the Covid-19 pandemic has shown, it's that if push comes to shove, many business meetings can be done virtually.
There'll always be a role for business travel of course, but I suspect that companies will need to provide justification before approval is granted. In any case, even when restrictions are lifted I'd wager that most firms will be hesitant at first to send their employees out unless absolutely necessary.
For the sake of reference, here's some guidelines issued by the Canadian government defining "essential travel" between Canada and the USA.
Essential travel refers to:
Citizens and lawful permanent residents returning to the United States.
Individuals traveling for medical purposes (e.g., to receive medical treatment in the United States).
Individuals traveling to attend educational institutions.
Individuals traveling to work in the United States (e.g., individuals working in the agriculture industry who must travel between the United States and Canada or Mexico in furtherance of such work).
Individuals traveling for emergency response and public health purposes (e.g., government officials or emergency responders entering the United States to support federal, state, local, tribal, or territorial government efforts to respond to COVID-19 or other emergencies).
Individuals engaged in lawful cross-border trade (e.g., truck drivers supporting the movement of cargo between the United States and Canada and Mexico).
Individuals engaged in official government travel or diplomatic travel.
Individuals engaged in military-related travel or operations.
Non-essential travel refers to:
Individuals traveling for tourism purposes, such as sightseeing, recreation, gambling, or attending cultural events in the United States.
I think there's some elements here we may adopt for Singapore, with tweaks to reflect our own circumstances. For example, we attract a lot of medical tourism from around the region- it's possible that non-elective procedures will be allowed to resume, but elective procedures still barred.
What about travel elsewhere?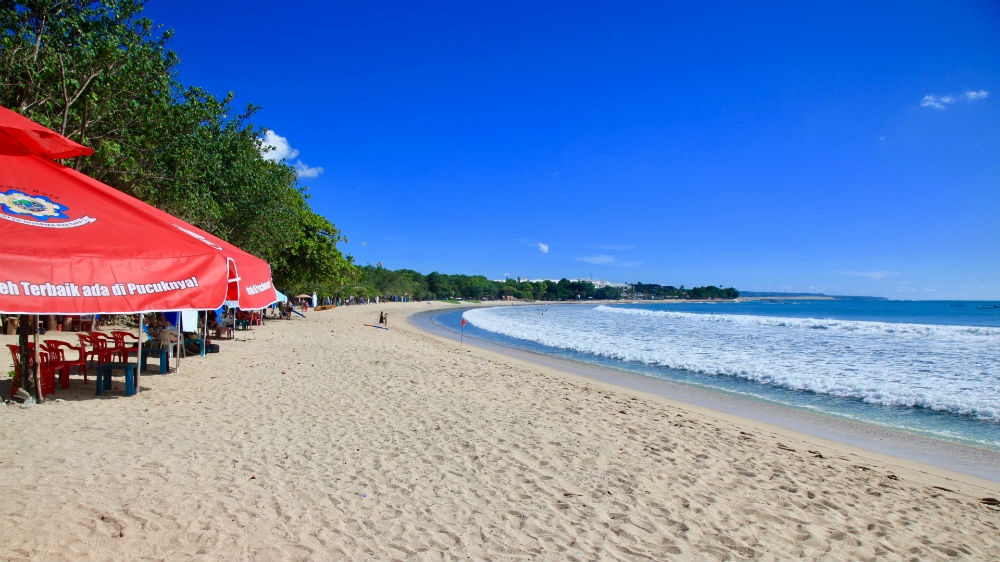 You may have read that Greece, Iceland, Italy, Spain and other European countries are planning to reopen their borders this summer. Closer to home, Bali is hoping to reopen as early as July.
Although these countries may accept you without a quarantine requirement, you're going to want to think long and hard about taking those trips. That's because so long as the Singapore government hasn't lifted its advisory against all non-essential travel, you're going to be subject to a 14-day SHN (at your own expense) at a dedicated facility upon return.
Moreover, should you contract Covid-19 as a result of traveling against government advice, you'll be liable to pay the unsubsidized rate at public hospitals, and can't use your MediShield Life or Integrated Shield Plan for treatment whether at a private or public hospital.
Simply put, it's not worth the risk.
Conclusion
Singapore's proposed green lane arrangements may not apply to most of us directly, but they're an important milestone in reopening borders and returning to normalcy.
So give it some time and be patient. At the very least, we (God willing) will be able to resume normal activities in the weeks to come, and then a fascinating expedition to Sentosa is on the cards.