While gambling is arguably the main draw onboard the World Dream (multiple casinos and slot machines as far as the eye can see), there's plenty of other activities for those who don't partake.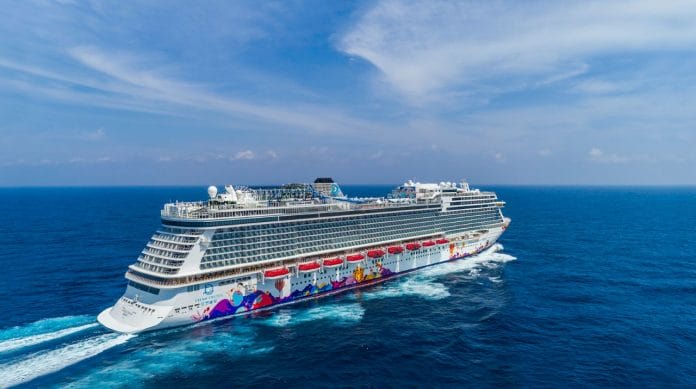 Passengers can enjoy a waterslide park, play VR games, zipline over the ocean, play mini-golf and take in a show or two. The problem is- unlike Royal where the schedule of activities can be viewed 24-48 hours before boarding (via the app), Dream has no such functionality.
The full details of the day's activities can only be found in the hardcopy Dream Daily, available onboard. To help with your planning, I've scanned and uploaded all the copies I received during my three night voyage from 7-10 February 2021. Do note that activities and timings are subject to change, but it's unlikely to vary that much between cruises.
🚢 Cruise to Nowhere: Dream Cruises
Activities
Swimming Pool
The World Dream has one main pool that is open daily from 8 a.m to 10 p.m (7 p.m on the final night), as well as four jacuzzis. Only 26 people are permitted in the pool at one time, and the jacuzzis are capped at two guests per hour.
Reservations are required, but they have to be made in person at the counter, and I never saw the queue fewer than ten people deep.
That's why I decided to skip both and spend more time at the waterslide park instead.
Waterslide Park
One of the A-list attractions on World Dream is the Waterslide Park, open daily from 9 a.m to 12 p.m, and 2 p.m to 7 p.m. No tickets or reservations are required, just climb to the top of the structure and ride.
There's a total of five slides, with varying degrees of intensity. I enjoyed all of them, although they do get old after the third or fourth time.
For those who find these a little too wild, there's a kid's play area with two mini-slides. These are much more tame, and there's fewer steps to climb too.
The main issue is that your MICE pod isn't waterproof. You'll need to bring it with you to the pool, but after that you'll have to dump it on a seat somewhere (there's no lockers in the pool area) while you ride the slides. By that same token, you should leave all your valuables in the room.
If you really can't live without your phone (guilty), one possible workaround is to use the lockers near the ropes course, just a short walk away. Technically, these are only for those doing the activities in this area, but it's really a don't ask don't tell thing (I was stopped when I approached the lockers wearing my trunks, so I went away, put on my shirt, came back and was able to use the lockers just like anyone else).
Ropes Course
The ropes course is a fun little attraction that's similar to Forest Adventure or any other elevated obstacle course. It's open daily from 9 a.m to 12 p.m, and 2 p.m to 7 p.m. No reservations are required, just show up, get a harness and wait your turn.
While it's probably not the best activity for someone with a fear of heights, for everyone else it's a harmless diversion that will take maybe 10-15 minutes, tops. When you reach the end of the course, you're attached to a zipline that sends you back to the start (and also the exit).
Of course the marketing materials play up the drama aspect, that you're ziplining "a full 18 decks above the ocean", but you'll also pass over lifeboats and outcrops at certain points so it's not nearly as intimidating as it sounds.
Mini-golf
I love mini-golf, but have yet to find a course in Singapore that can rival the ones overseas (Holy Moley is nice, but not nearly elaborate enough). World Dream's 9-hole course is…perfunctory. The obstacles consist mainly of rocks and stakes (no windmill here), and I wouldn't consider it a must-do.
VR Games
The Esc EXPERIENCE LAB is a nifty and unique feature of World Dream, basically a VR arcade. I've long wanted to try out VR, but it's hard when your computer sports an Intel HD Graphics 620 card (trust me, it doesn't need water cooling).
Some of these setups look like elaborate torture contraptions, but they're surprisingly fun.
The lab is open from 9 a.m to midnight, and games cost S$15 each. However, if you come in the morning (from 9.15 a.m to 10 .15 a.m), you can enjoy a special rate of S$18 for two games, a much better deal.
I chose to do the Virtuix Omni Multi-Directional Motion Simulator. Yes, it needs a catchier name, but the concept is pretty cool- it incorporates actual movement into VR games. You wear a special pair of shoes (disposable socks are provided) and get strapped into a harness that holds you in place. You walk on a slippery mat that translates your real-life movements into the game.
The game on offer is actually a tech demo called Shadow Ops. It's somewhat Call of Duty-ish, and over way too fast (<5 minutes, if you're vaguely competent). The novelty value, however, is off the charts. I can't wait for the tech to mature and incorporate other elements like haptic feedback.
The second game I played was the VR Maze, which maps a virtual maze onto real life physical panels. Of course, this limits the types of games that can be played, and all the storylines have to find some contrived reason to place you in a maze. You also have to carry the processing unit in a backpack, and wear a pair of wired VR goggles. But suspend your disbelief a bit, and it's actually really fun.
Scattered around the VR lab area are an assortment of regular arcade games, plus a professional-looking racing simulator and a motion theatre with an on-rails shooter .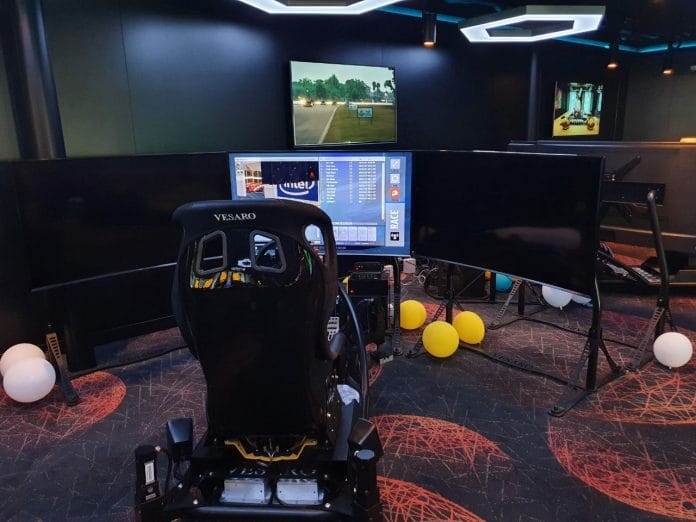 There's also an Esport Arena, where LAN gaming tournaments are held for the kids.
Gym
The gym is located on Deck 15, near the Crystal Life Spa. It's open from 7 a.m to 10 p.m daily, and guests will need to make 90 minute reservations over the phone.
Every manner of fitnes equipment you might need can be found here, with separate areas for pilate and yoga.
Entertainment
Apart from the usual live music entertainment, World Dream offers three flagship shows:
Dream Variety (variety show with singing and acrobatics)
Vision by Vincent Vignaud (magic show)
Dream Boys ($) (an existential and in-no-way raunchy exploration of gender issues in a postmodern society)
Dream Variety has since been replaced by another show called FAITH, which is similar in concept, but according to the handful of reviews I've read, supposedly much better.
Dream Variety
Dream Cruises' description of the performance is quite something, so I'm just going to reproduce it verbatim below…
A rendition that represents diversity of entertainment with successive separate performances! Connect to the exact moment of shared expression as we bring you a variety of exceptional talent of renowned Chinese operate singer Yimo, elegant Dream ballroom copulas and beautiful dances along with the high-level acrobat IMFERA from Ukraine. Be mesmerized with the lavishly produced best live performances of all time
That's quite a promise, but unfortunately I failed to connect to the exact moment of shared expression as I found the whole thing to be a bore. To be fair, I deduced that I probably wasn't its target audience when the show opened with Chinese operatic singing.
This then somehow morphed into modern dance, and it was pretty much downhill from there.
Vision
Vincent Vignaud's magic show felt like Gob from Arrested Development (he was so campy I half expected Final Countdown to start blasting), but not in a good way.
In my opinion, a solid magic performance is more than just technical competence; it's about having the charisma and humour to engage the audience. I didn't get any of that here, and it didn't help that many of the illusions weren't very hard to figure out (one of them was a carbon copy of Mark Shortland's phone smashing routine on Fool Us).
Dream Boys ($)
A third show called Dream Boys is available, but this will cost you S$50 (hey, you get a free mocktail [after the show]).
What was especially surreal was the way the cruise director casually sauntered onto stage after the magic show finished, told the kids in the audience about the upcoming video game tournament, then in the same breath started pitching Dream Boys to the adults.
"It's not just sexy, it's also funny," she tried to explain, as if the main obstacle to attendance was the lack of a healthy dose of comedy to accompany the acts of wanton carnality.
I couldn't tell you what happens during the show, but I imagine it's a nuanced exploration of gender identity that boldly tackles questions such as "is it possible to make your pecs dance while simultaneously winking at the Merdeka generation auntie in row 3" and "if I dress up as a firefighter and use a helmet to cover my ding-a-ling, am I belittling the work of our first responders?"
If you've watched the show, do sound out. I don't track your IP, I promise.
Conclusion
World Dream certainly has its moments, with the VR games and waterslide park being particular highlights for me. On the other hand, its live shows can't hold a candle to Royal Caribbean, and let's not kid ourselves- the main attraction here is still very much the casino.
All things considered, my personal preference very much leans Royal Caribbean, and even though it's more pricey, I really think you get what you pay for. Dream Cruises might appeal to the older generation, or those for whom gambling is the major draw.
For those who have done both cruises- verdict?