From 2359 hours on 20 August 2021 (i.e. 21 August 2021), Singapore will ease quarantine restrictions on fully-vaccinated inbound travellers from Australia, Austria, Canada, Germany, Italy, Norway, South Korea and Switzerland.
To be clear: this doesn't amount to a complete lifting of SHN requirements. Travellers will still need to serve a 14-day SHN, but can do so at their place of residence instead of a dedicated SHN facility (i.e. a hotel).
However, this strongly suggests that these eight countries will be first in line to enjoy a shortened SHN, and then hopefully no SHN at all from September when Singapore reaches the 80% fully-vaccinated threshold and reopens further.
Who is eligible for home-based SHN?
The option to serve a 14-day SHN at home will be available from 2359 hours on 20 August 2021 to travellers arriving from the following countries:
Australia
Austria
Canada
Germany
Italy
Norway
South Korea
Switzerland
This is provided they have remained in the above-mentioned countries (plus Brunei, Hong Kong, Macao, Mainland China, New Zealand, and Taiwan) for 21 consecutive days before arrival in Singapore.
For example, someone who spent the last 21 days in Germany and Hong Kong would be eligible, as would someone who spent the last 21 days in South Korea and Taiwan. Obviously, you'd also be eligible if you travelled from Singapore to any of these countries for a trip of <21 days.
❓

Other Exceptions
Travellers who spent the last 21 days entirely in Brunei, Mainland China (ex. Jiangsu province) and New Zealand are already exempt from SHN

Travellers who spent the last 21 days entirely in Hong Kong, Macao and Mainland China (Jiangsu province) can serve a 7-day SHN at their place of residence or self-sourced hotel

Travellers who spent the last 21 days entirely in Taiwan can serve a 14-day SHN at their place of residence
Travellers must also be fully-vaccinated, defined as having completed the full regimen of Pfizer-BioNTech/Comiraty, Moderna, or any other vaccine on the WHO's Emergency Use Listing (i.e. AstraZeneca, Covishield, Janssen, Sinopharm, Sinovac) at least 14 days prior to arrival.
Singapore citizen and PRs must make an opt-out application via the SafeTravel website at least three days prior to arrival.
Travellers who are not Singapore citizens or PRs may apply to opt-out as part of their entry application process, from 2359 hours on 20 August 2021 onwards.
Travellers must occupy their place of residence alone, or only with household members who are also vaccinated, serving SHNs with the same travel history and isolation period.
For example, a family of four who travels to Austria together can serve their SHN in the same residence. However, a husband and wife team who travel to Germany and Switzerland respectively cannot serve their SHN in the same house. Likewise, the presence of a domestic helper (who did not travel) would also preclude the possibility of a home-based SHN.
Opt-out travellers will be required to utilise specially designated transport services to and from their place of residence, and bear the associated costs which are estimated at S$200-220 (travel from checkpoint to place of residence, and roundtrip for COVID-19 test before end of SHN).
More information can be found here.
What about restrictions on the outbound leg?
While quarantine restrictions may have been eased on return to Singapore, that's only half the story. If leisure travel is to resume in earnest, Singapore residents must also be exempt form quarantine on the outbound leg.
As it stands, most of the eight countries still have entry restrictions in one form or another, which means that only Austria, Germany and Switzerland are realistic leisure travel candidates at the moment.
| | |
| --- | --- |
| Country | Entry for Singapore residents |
| Australia | ❌ No entry |
| Austria | ✅ Entry permitted |
| Canada | ❌ No entry (planned opening from 7 Sept) |
| Germany | ✅ Entry permitted |
| Italy | 🏠 Entry permitted with 5-day quarantine |
| Norway | ❌ No entry |
| South Korea | ❌ No entry |
| Switzerland | ✅ Entry permitted |
However, Canada intends to open its borders to fully-vaccinated travellers from 7 September 2021, provided the domestic epidemiologic situation remains favorable.
Likewise, Singapore and South Korea have been in talks about an air travel bubble since March, and the latest news is that South Korea is waiving the two-week quarantine for fully-vaccinated Korean nationals, or foreigners entering Korea for business, public interest or family reasons. It stands to reason we may hear some good news on this front too.
Italy currently imposes a 5-day self-isolation requirement on inbound travelers from Singapore, but exempts residents of Canada, Japan, and the USA. Given that Singapore's infection rate is significantly below these three countries, it's highly likely we could get a similar exemption if the discussions happen.
As it stands, almost 130 countries/territories already accept Singapore residents without quarantine, so depending on our government's assessment of their risk profile, there could be additional quarantine-free options soon.
Countries that accept SG without quarantine

Afghanistan*

Albania

Andorra

Anguilla*

Antigua and Barbuda*

Armenia

Aruba*

Austria

Bahamas

Bahrain*

Belarus

Belgium

Belize

Bosnia and Herzegovina

Botswana*

Brazil*

British Virgin Islands*

Bulgaria

Burkina Faso*

Cape Verde*

Colombia

Costa Rica

Croatia

Curaçao

Cyprus

Czech Republic

Denmark

Djibouti*

Dominica*

Ecuador

Egypt

El Salvador

Estonia

Faroe Islands

Finland

France

French Polynesia*

Gabon*

Gambia*

Georgia

Germany

Ghana*

Gibraltar*

Greece

Greenland*

Guam*

Guatemala

Guinea-Bissau*

Guyana*

Haiti*

Honduras

Iceland*

Iraq*

Ireland

Ivory Coast*

Jamaica*

Jersey*

Jordan*

Kenya*

Kosovo

Kyrgyzstan

Latvia

Lebanon*

Liechtenstein

Lithuania

Luxembourg

Maldives*

Mali*

Malta*

Mauritania*

Mexico

Moldova

Monaco

Montenegro

Morocco

Mozambique*

Namibia*

Netherlands

Nicaragua*

Panama*

Peru*

Portugal

Puerto Rico*

Qatar*

Republic of North Macedonia

Romania

Russia*

Rwanda*

Saint Barthélemy*

Saint Lucia*

Saint Vincent and the Grenadines*

San Marino

São Tomé and Príncipe*

Saudi Arabia*

Senegal*

Serbia*

Seychelles*

Sierra Leone*

Sint Maarten

Slovakia

Slovenia

South Africa*

Spain

Sri Lanka*

Sudan*

Suriname*

Swaziland*

Sweden*

Switzerland

Tajikistan*

Tanzania*

Thailand (via Phuket)*

Trinidad and Tobago*

Tunisia

Turkey*

Turks and Caicos Islands*

Uganda*

Ukraine

United Arab Emirates*

United Kingdom*

United States*

US Virgin Islands*

Uzbekistan*

Vatican City

Venezuela*

Zambia*

Zimbabwe*

*Requires negative COVID-19 test | Source: Wego
Where do we go from here?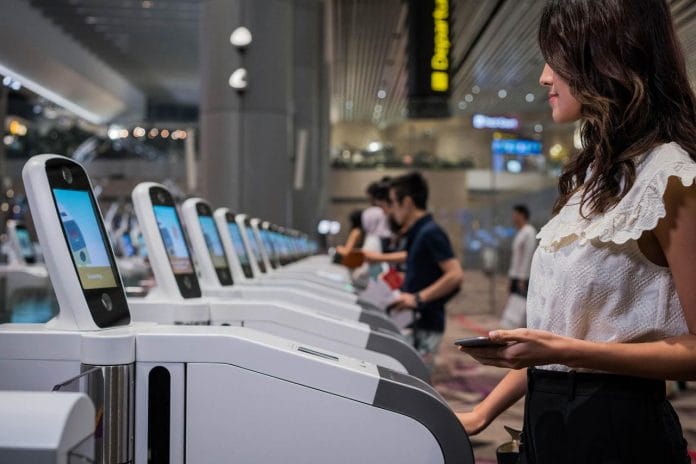 As I said at the onset, this isn't the big lifting of SHN restrictions we were all hoping for.
However, it's a step in the right direction, and I'm really excited to see what September will bring. With Singapore announcing a significant easing of restrictions from 10 August for fully-vaccinated individuals, and our vaccination rate set to increase from 67% to 80% in September, things are looking up.
The way I see it, Singapore is creating several tiers of SHN requirements, depending on country.
Fully Vaccinated
Unvaccinated

Low Risk

Test on arrival; no SHN

14-day SHN at hotel

Medium Risk

7-day SHN at home

Medium-High Risk

14-day SHN at home

High Risk

14-day SHN at hotel
The shift from a 14-day hotel-based SHN to a 14-day home-based SHN would just be the start, and the next two logical thresholds would be 7-day home-based SHN, and then no SHN at all, replaced by a system of testing on arrival.
From today's Straits Times:
The Ministry of Transport is also working on plans to open up "vaccinated travel lanes" that would allow people to travel between Singapore and selected countries without having to serve an SHN.

The SHN requirement would be replaced by frequent testing, Mr Ong said.

"Our companies cannot grow if businessmen and managers cannot travel overseas to meet clients and partners. MNCs (multinational corporations) will find it hard to invest here if their people are not able to travel in and out of Singapore," he added.

"And if this continues, our ability to create jobs, earn a living will be seriously affected."
Of course, a 14-day home-based SHN is not enough for me to dust off the passport yet. While it reduces the cost of travel by S$2,000 (the price of a two-week stint in an SDF), it's still a very long period to be isolated.
Moreover, even though I can work from home, The Milelioness (dentist) can't, so a two-week SHN is out of the question for her. Even if I were to travel by myself, I wouldn't be able to SHN at home without requiring her to relocate (no prizes for guessing who'd win that battle).
So the real landmark for me will be when the SHN requirement is lifted entirely (with a country that accepts us in turn). It won't happen in August, but I think there's every reason to be optimistic about September.
Conclusion
Singapore will ease border restrictions for travellers from selected countries, and it's another baby step towards the complete removal of the SHN requirement.
I'm personally hopeful that September will see completely quarantine-free travel opening up to places like Canada, Germany and Switzerland, with more countries migrating to a 7-day home-based SHN as well.
There's light at the end of the tunnel.