Pop quiz: can you name the order in which the three Sofitels opened in Singapore? 
If you said Sofitel So, Sofitel Sentosa, and Sofitel City Centre, give yourself a croissant (or lose a successive series of global conflicts, whichever you prefer). The Sofitel So debuted the brand in early 2013, the Sofitel Sentosa followed in 2015, and the Sofitel City Centre completed the triumvirate with its opening in 2017, becoming Accor's 800th hotel in Asia Pacific and 13th in Singapore. 
I've had my eye on the Sofitel City Centre for a while, and finally got around to reviewing it in early August. 
Booking an Sofitel City Centre Staycation
I had a dilemma on my hands. The Stay Plus night on my Accor Plus membership (which I got for free, courtesy of the AMEX SIA Business Card) was going to expire at the end of September, and I didn't know what to do with it.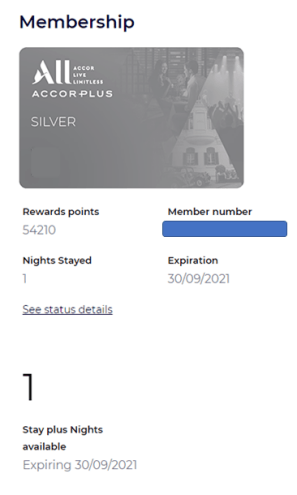 On the one hand, I could gamble on SHN-free travel opening up in September, allowing me to redeem the free night at an overseas Accor property. On the other, there was no guarantee when things would open up, and I didn't want my certificate expiring on me. 
I suppose I blinked first by deciding to cash out my certificate, helped by the fact that Sofitel City Centre had opened up a ton of Stay Plus availability in August.
Stay Plus certificates book you into the lead-in Luxury Room category, but I decided to pay an additional S$160++ (S$188 nett) to upgrade to a Prestige Suite. The reasons were twofold:
Since we had to take all our meals in the room during P2HA, I wanted a proper dining area with some physical separation from the bedroom
Stay Plus doesn't come with breakfast, but by upgrading to a Prestige Suite I'd get breakfast plus evening cocktails
Prestige Suite guests also enjoy a complimentary minibar and a S$20 laundry credit per day. 
For everyone else, Sofitel is currently offering a couples staycation package in a Luxury Room for S$409 nett (S$479 nett on weekends) that comes with breakfast and high coffee (basically high tea). It's possible to bring down the price even further if you snag one of those S$56 off promo codes that Klook is offering to GrabPay users. 
Sofitel City Centre: Arrival and Check-in
The Sofitel City Centre is located at 9 Wallich Street, part of the Guoco Tower development. The closest MRT is Tanjong Pagar, and the hotel is directly outside Exit A- you could arrive in the midst of a thunderstorm and not get the slightest bit wet. 
Parking is available at Guoco Tower Carpark B, but isn't complimentary for guests. Parking rates are a reasonable S$2.50 per entry on Saturdays, and S$0.60 per 30 minutes (capped at S$2.50) on Sundays. On weekdays you'll want to ditch the car, because parking will cost you S$3 per hour. 
I arrived at the hotel around 12.30 p.m on a Tuesday, in the middle of P2HA. There wasn't anyone outside the hotel to greet guests or offer luggage assistance, although there was a manned SafeEntry desk just inside the entrance. 
The hotel's lobby is located on level 5, while the ground floor serves as more of a waiting area. Its layout and high ceilings lend a sense of spaciousness, with a stunning lighting installation called Je t'aime, designed by Czech glassmaking company Lasvit.
This installation comprises 700 hand-blown glass crystals, inspired by the dance of leaves carried in a gust of wind. It blends the concept of the iconic Plane trees in Paris with the Tembusu leaves abundant in Singapore. 
We rode the lift up to level 5, entering a deserted lobby. The hotel really fills up during the weekends though, and I've seen photos of long check-in lines running right down this passageway. 
As far as first impressions go, it's visually impressive. The Sofitel City Centre's interior design was overseen by Wilson Associates, who were also behind the Conrad Koh Samui, St Regis Macau, and Four Seasons Hong Kong. Sadly, the company went under in early 2021. 
Three check-in counters were available. My Prestige Suite upgrade was confirmed and the additional S$160++ billed to my card. A 4 p.m late check-out was granted for the following day. 
As part of my lowly Accor Silver member benefits, I received a voucher for two welcome drinks, redeemable at Racines. 
Based on reports from March, welcome drinks included a wide selection of cocktails and house spirits. There must have been some cutbacks, because this time round it was just beer, soft drinks, and a selection of coffees and teas. 
Sofitel City Centre: Prestige Suite
There are a total of 223 rooms at the Sofitel City Centre, split into the following categories:
Room type

Size

No. of Rooms

Luxury Room

38 sqm

159

Luxury Family Room
(formerly called Luxury Premium Room)

38 sqm

Luxury Club

38 sqm

50

Prestige Suite

76 sqm

13

Joaquim Suite

114 sqm

1
In reality, there's only three different room types, since all the Luxury Rooms are basically the same; some are just sub-classified as family (with children's tents and amenities) or club (on the higher floors). 
Prestige Suites measure in at 76 sqm, the size of two base rooms rolled into one. Just inside the entrance is a small foyer area with a guest bathroom and a full length mirror, great for checking your appearance before you head out. 
Beyond that is the living room, which features custom-made furniture and carpets accentuated with floral prints, part of a strong botanical theme that runs throughout the hotel. Interiors feature rose gold accents and botanical motifs, floor to ceiling windows, and a muted colour palette. 
The seating area had a traditional sofa and a less traditional armless chair with an ottoman, although it was also too short for stretching out. 
The living room also features a dining table with seats for four. 
On the table was a welcome gift of banana bread, which was surprisingly moist and delicious. 
As part of the general hypochondria brought about by COVID-19, the hotel has removed several in-room amenities, such as stationery kits and its iconic colouring books. I frankly don't see how they would be hygiene concerns, assuming they're all brand new, but well…
In the corner was a work desk and handsome-looking burnt orange chair. 
The chair, unfortunately, lacked back support and wasn't good for prolonged sitting. It also didn't have wheels, which made it difficult to move around the carpeted floor.
On the desk was a hygiene kit, which stuck to the basics: two disposable masks, two wet wipes and a bottle of hand sanitizer. 
Surprisingly for a business-oriented hotel, the ports for the work area weren't immediately apparent- they were accessed by flipping up a wooden panel. While there were two universal power outlets, one was in use by the desk phone, and its plug was so large you had to take it out before you could plug something else into the other socket. One USB port and a HDMI connection were also available. 
Wi-Fi speeds were lightning fast. This was one of the fastest connections I've seen at any hotel in Singapore, second only to the Mandarin Orchard. Zoom meetings, 4K video, and arguing on the internet all went off without a hitch.
🌐Hotel Wi-Fi Speeds
Hotel
🔽Down
🔼 Up

Mandarin Orchard

273 Mbps

294 Mbps

Sofitel City Centre

95 Mbps

92 Mbps

Villa Samadhi

62 Mbps

53 Mbps

M Social Singapore

46 Mbps

49 Mbps

Conrad Centennial

40 Mbps

44 Mbps

YOTELAir Changi

29 Mbps

49 Mbps

W Sentosa Cove

34 Mbps

34 Mbps

Ascott Orchard

29 Mbps

29 Mbps

Duxton Reserve

28 Mbps

29 Mbps

PARKROYAL Beach Road

28 Mbps

29 Mbps

Mandarin Oriental

28 Mbps

28 Mbps

The Fullerton Hotel

23 Mbps

24 Mbps

PARKROYAL Pickering

24 Mbps

23 Mbps

Oakwood Premier AMTD

20 Mbps

20 Mbps

Shangri-La Singapore

19 Mbps

18 Mbps

Pan Pacific Singapore

19 Mbps

19 Mbps

Dusit Thani Laguna Singapore

19 Mbps

19 Mbps

InterContinental Bugis

15 Mbps

15 Mbps

The Capitol Kempinski Hotel

16 Mbps

13 Mbps

PARKROYAL COLLECTION Marina Bay

9.4 Mbps

18 Mbps

Grand Hyatt Singapore

14 Mbps

13 Mbps

Hilton Singapore

13 Mbps

14 Mbps

One Farrer Hotel

11 Mbps

21 Mbps

Marina Bay Sands

11 Mbps

11 Mbps

The Clan Hotel

9.6 Mbps

9.6 Mbps

Andaz Singapore

8.0 Mbps

9.5 Mbps

Four Seasons Singapore

6.7 Mbps

9.8 Mbps

The Barracks Hotel

7.3 Mbps

7.7 Mbps

Hotel 81 Tristar

7.0 Mbps

6.8 Mbps

Raffles Hotel

6.9 Mbps

6.8 Mbps

Hotel Soloha

4.7 Mbps

5.1 Mbps

Hotel G Singapore

4.4 Mbps

4.8 Mbps

Internet speeds based on Speedtest.net scores
There are two TVs in the suite; one in the living area, and one in the bedroom. Both are 55-inches, but although the hotel advertises these as Smart TVs, their connectivity options are limited. There's no Chromecast or AirPlay functionality, and apps are limited to YouTube and a web browser. A Bose soundbar provides wireless music playback. 
One of the perks of staying in a Prestige Suite is the complimentary mini-bar. Now, other 5-Star hotels like The Clan and Outpost hotels manage to turn this into a fun little activity, allowing guests to curate their own selection from a range of premium snacks. Think Kettle chips, Luscombe fruit drinks, Domori chocolates and Cartwright & Butler biscuits. 
The Sofitel City Centre, unfortunately, reaches for the absolute bottom of the barrel here. The total retail price of this mini-bar was less than S$8, and it just clashed completely with the luxurious branding of the hotel. 
At least they didn't skimp on the coffee and tea, with Nespresso capsules and TWG tea bags. 
The bedroom was decked out with colourful throw pillows, and a small bench at the foot of the bed.
A bottle of mineral water was provided at each bedside table, plus a digital alarm clock. 
Sofitel's mattress is called MyBed, the personalized nomenclature somewhat ironic for a mass-produced item. As far as hotel beds go, it's definitely on the softer side, yet nowhere as bad as the Mandarin Oriental's marshmallow abomination. I (back sleeper who prefers firm mattresses) still managed to get a comfortable night's rest. 
There's also a pillow menu and a selection of sleep amenities for guest to choose from. While the default pillows are rectangular, quite a few of the pillows on the menu are square-shaped Euro Shams, which are good for sitting up and reading in bed, but perhaps less practical for sleeping. 
Conveniently enough, the air-conditioning controls are located at the bedside on a touchscreen display, and curtains can be controlled via switches. Somewhat less conveniently, only one side has USB outlets and a power point.
A walk-through wardrobe area leads to the bathroom. An umbrella, bathrobes, ironing set and foldable luggage rack were tucked away here, as was a Virgin Active fitness kit. 
The fitness kit (available to guests in Club Rooms and Suites) consists of a foam roller, yoga mat and resistance bands. During regular times, Suites guests can also access the Virgin Active gym next door, but the arrangement has been temporarily suspended (see gym section).
The marble-clad bathroom featured double vanities, backlit mirrors and plenty of counter space. While you can always request for more, I felt the initial towel allotment was rather stingy- just two full-sized bath towels, instead of the four you usually find in suites elsewhere. 
The bathroom has a sunken bathtub which appears to be slightly larger than the ones in the base rooms, although the positioning of the tap means you can only really lie at one end. A tray is thoughtfully provided, with a secure slot for a wine glass and a flip-up stand for a book (or tablet, for those willing to ride the highway to the danger zone). 
While the hotel advertises an Indulgent Bath amenity (basically a hot bath with a choice of different fragrances), it's not providing this service right now.
Built into the mirror is a TV, allowing you to catch up on the news or a movie while soaking. 
There's also a separate shower area with a wall-mounted bench. Sadly, the water pressure was very weak and the shower head only covered a small area. 
Suites guests used to receive Hermes toiletries, but that's been recently switched to Balmain. I wouldn't necessarily consider that a downgrade though, since it still smelled great and lathered well. 
A three-tiered toiletries case had dental kits, a comb, a shaver, cotton buds, a shower cap and a make-up removal kit. 
The toilet does not have a bidet hose, much less a washlet. That's a curious omission, given the bidet's French origins. 
On the whole, I'd say the Prestige Suite delivers in some ways. It's extremely spacious, and the presence of a dining area is a godsend in the current P2HA circumstances (imagine being in a regular room and trying to take all your meals at the work desk, with only one chair). The bed afforded a good night's rest, and the soundproofing was excellent.
And yet there's a fair share of things that detracted from the experience, whether it's the poor water pressure, the absence of a bidet, the provision shop minibar, or the removal of certain in-room amenities. The Sofitel has also suspended turndown service (not a government mandate, as other hotels are still doing it), which means no freshening up of the room with new towels and bottled water. 
Sofitel City Centre: Club Millesime
The Sofitel City Centre's executive lounge, Club Millesime, is currently closed under P2HA.
During regular times, Club Millesime is open from 7 a.m to 8 p.m daily, for eligible guests aged 12 and above (club rooms, suites, ALL Diamond and Platinum members). Evening cocktails are limited to one hour from 5 to 6 p.m, with an additional slot from 6.15 to 7.15 p.m during high occupancy. It's recommended to book the second slot, so you can linger on afterwards. 
During P2HA, guests with lounge entitlements receive their evening canapes (called Apéro Chic) in the room between 5-7 p.m. That's quite a wide window and can interfere with your dinner plans, so I recommend requesting a specific time slot, which the hotel will try to accommodate as much as possible. 
I knew from past reports that champagne was a reliable fixture during Sofitel's evening canapes (after all, what self-respecting French hotel wouldn't?), and the food selection, while modest, had a mix of hot and cold items. 
Imagine my disappointment then, when the canapes came round to the room like this. 
The only beverages on offer were soft drinks, beer, or a half bottle of red/white wine (M. Chapoutier Belleruche, 3.6/5 on Vivino). I asked about champagne, and was told something along the lines of "because of P2HA we are not serving champagne." I really didn't see how the two were connected, and asked if an exception could be made. A little while later I got a phone call declining the request. 
But even champagne couldn't have rescued the canapes, which were all cold and completely forgettable. A salmon roulade, a tuna with egg mayo sandwich, a wrap of some sort, two cakes and a crème brûlée. Only a single portion was served, but frankly, none of the items warranted a second helping. 
I gave the hotel some frank feedback about the quality of the items, emphasizing that they were still charging the same rates as before, and I wouldn't have been willing to top-up had I known they'd cut out the champagne and switch to an all-cold menu. My feedback made its way to the club manager, who called to apologise and offer a bottle of champagne. 
Still, it doesn't change my opinion that you should absolutely avoid paying for club benefits during this period. Dress it up all you want with a fancy name like Apéro Chic, but guests know cost-cutting when they see it. 
How hard would it be to add a bottle of bubbly to the cart and pour glasses for guests who want it? How difficult would it be to offer a small range of hot items? And given that occupancy was so low, why not go the extra mile and make a return visit for top-ups? 
For the record, it is possible to deliver a high quality evening canapes experience in-room. The Oakwood Premier AMTD does a phenomenal job of it. Hot food, a live bartender, two rounds of food and drinks- it's really a question how much you're willing to commit to it. 
It's not just Oakwood. Other hotels aren't shy to provide the works for in-room evening cocktails, like PARKROYAL Pickering or Marina Bay Sands.
Sofitel City Centre: Facilities
| | | |
| --- | --- | --- |
| Pool | Gym | Spa |
| Yes: 7 a.m to 8.30 p.m | Yes: 7 a.m to 7.45 p.m | N/A |
| Kids' Club | Business Centre | Others |
| N/A | N/A | N/A |
Swimming Pool
🏊‍♂️ Sofitel City Centre Pool Timings

0700-0830

1500-1630

0900-1030

1700-1830

1100-1230

1900-2030

1300-1430

 
The Sofitel City Centre's pool is located on the 6th floor, and is open from 7 a.m to 8.30 p.m daily. Reservations are required, and can be made via the link in the pre-arrival email. Each guest is entitled to a 90-minute slot, with a 30-minute gap between slots for cleaning. 
Unlike other hotels, Sofitel is strict about access control. There's a staff member positioned at the pool entrance who checks you in, issues towels, and exchanges your room key for a separate keycard to access the pool outside. 
The rectangular-shaped 30-metre pool is billed as an infinity pool, but there's a very visible ledge around the sides that ruins the illusion. It's surrounded by pleasant greenery (although it does mean you get a lot of leaves and twigs in the water), and is shaded most of the day. The shade is both a blessing and a curse; you won't burn, but the water is definitely on the cold side. 
The pool also has a (non-heated) jacuzzi area, which was sealed off. The reason given was "COVID", but surely two people could occupy the space without breaking any rules? Perhaps they just didn't have the manpower to police it. 
While the loungers by the pool looked inviting, on closer inspection they turned out to be in poor condition and badly stained. I really wish they'd bothered to invest in a few of those washable chair covers that you can replace between guests. 
Gym
The gym at Sofitel City Centre is closed for P2HA, but during regular times, guests can access this facility from 7 a.m to 7.45 p.m daily. Slots are limited to 45-minutes, with a 15-minute slot in-between for cleaning.  
Guests who book a Luxury Club Room or Prestige Suite can also access the Virgin Active Fitness Club located next door. 
Train in Singapore's only altitude studio, discover anti-gravity yoga, join a Bodypump session and try out ultra-modern equipment including the Powerplate, Krankcycle, Wattbike or Skillmill. After your workout, recharge your batteries in a regenerating sleep pod or Himalayan Salt Inhalation room.
However, this arrangement has been temporarily suspended due to COVID-19. With indoor exercise facilities facing restricted capacity as it is, I suppose they can hardly afford to accommodate additional guests. 
Spa
The Sofitel City Centre doesn't have a spa of its own, but guests can book treatments at SoSpa at the Sofitel Sentosa and enjoy a complimentary transfer. 
Sofitel City Centre: Breakfast
Served at

Cost

Style

Currently in-room

S$30++ (Adults)
S$21++ (Child aged 6-12)

Set menu

Hours

Sparkling Wine?

Discounts?

7.30 a.m to 11 a.m

No

Up to 50% off for Accor Plus
Breakfast is normally served at Racines, but due to the current P2HA conditions, it's served in-room. If breakfast is not included in your rate, it costs an additional S$30++ per adult (Accor Plus members can enjoy up to 50% off). 
Guests are provided with an order form on arrival with a choice of five mains, juice and a hot drink.
While the delivery windows are stated as either 7.30 to 9.00 a.m or 9.30 to 11.00 a.m, it's possible indicate an exact time, at least on the quiet weekday I stayed. That's good, because a 90-minute window is way too broad. You can't properly plan your morning if you don't know when your breakfast will arrive. 
I'm taking a very similar stand with breakfast as I am with evening cocktails: just because it has to be done in-room, doesn't mean it has to be poor quality. We've seen other 5-Star hotels rise to the occasion, making the in-room dining experience something memorable.
It's amazing what a table cloth and some plating can do, allowing guests a brief moment of escapism in feeling like they'd chosen to take breakfast in bed, rather than had it forced on them by circumstances. 
The Sofitel City Centre? No such illusions here. Breakfast was delivered in a couple of non-descript cardboard boxes, with plastic cutlery and drinks packed in to-go cups. This might be fine at a 3 or 4-Star joint, but was jarring for a Sofitel. 
It's not even like the food had any redeeming value. We chose the #1 Western Set and the #3 Asian Set, and both were abysmal. The eggs were microwaved into a rubbery pulp, the pastries were stale and the fried items soggy. We took a few bites and went to Maxwell for breakfast. 
All I can say is that I'd be very annoyed if I paid S$30++ for this. 
Other Dining Options
F&B options at the Sofitel City Centre consist of the bar 1864 (named after the year the Tanjong Pagar Dock Company was founded) and the restaurant Racines. 
On paper, I find Racines intriguing. It's a French-Chinese fusion restaurant, where every item has two interpretations. For example, you might opt for organic striploin prepared with Provençal herb butter, wild mushroom fricassee, radish and natural jus, or wok-fried with black pepper, scallions, pickled cornichons and potato floss. 
I was looking forward to trying the National Day set lunch menu, but it wasn't available when I visited. In fact, most of the menu wasn't, replaced by a simpler selection.
Simple doesn't mean cheap though. The prices at Racines remain frightfully expensive. S$41++ for a hamburger? S$40++ for a risotto? S$16++ for a serving of truffle fries, or for four pieces of chicken wings? Mon dieu. 
From what I can see on Google reviews, Racines does appear to have its culinary chops down pat. It's just a shame the cost of entry is so steep, unless perhaps you visit when dine-in resumes and get your 50% discount with Accor Plus. 
Sofitel City Centre: Service
I gather that the current COVID pandemic has left hotels with something of a labour crunch, but Sofitel City Centre seems to be disproportionately affected. 
Most of the staff looked very young- the entire front desk was manned by a team that couldn't be older than 25. Youth is no barrier to good service of course, but their inexperienced showed from time to time. Guests were referred to as "this guy" instead of "this gentleman", staff frequently excused themselves to go check something with a manager, and when I requested a refill of toiletries, housekeeping brought the Lavin range (for the regular rooms) instead of the Balmain. I didn't really mind since I wanted to try both types anyway, but it suggested an unfamiliarity with the hotel's standards. 
I went to the front desk to drop off my breakfast and evening cocktail order forms, and was directed to Racines instead. Racines accepted my breakfast form, but referred me back to the front desk again for the other one. Eventually they found someone to take it, but he didn't know how the drinks selection worked. I was told that someone from the club lounge would call to clarify, but no one did. 
It was also frustrating how by the book the staff could be. While wandering around the hotel at around 2 p.m, I noticed the pool area was completely vacant. I asked the staff whether I could use the pool, and was told that the next slot only started at 3 p.m and I had to wait till then "because the slots are fixed". The inflexibility felt absurd when the hotel was close to empty. 
The keycard to my room didn't work the first time round, so I dialed the operator from the corridor phone and was told to return to the front desk. My keycard was recoded, but it didn't work again, and this time I insisted they send someone up to check it out. An associate finally got the door to open on the third attempt, handed me the keycard, and left without so much as an apology. 
Rubbish in the corridors was slow to be cleared, creating an eyesore for guests. 
Past reviews indicate that service used to be miles better. Guests were greeted by name, staff were polished, and special requests were met with alacrity. That's gone now, and what I experienced here was a far cry from the Sofitels overseas. 
Verdict
When Phase 2 first began in July 2020, I wrote how it'd soon become apparent which hotels saw COVID-19 as an excuse for cost-cutting, and which saw it as an opportunity to innovate their service routines. The easy thing to do would be to cut back on frills "because COVID". But a great hotel would strive to find new ways of delivering excellent service, even amidst the restrictions. 
Sadly, Sofitel has opted for the easy path. Everywhere you look, you see evidence of cost-cutting. Whether it's the downgraded welcome drinks, the lack of effort with breakfast presentation and quality, switching to an all-cold canapes menu and removing the champagne, the elimination of certain in-room amenities or cessation of turndown service, "stripped down" would be my best description of the experience right now. 
I don't dispute that the Sofitel City Centre has a solid hard product; it's just hard to appreciate when everything surrounding it is so underwhelming. Add the rough around the edges service, and the only thing 5-Star about the Sofitel City Centre is its price. 
Perhaps things are different in the absence of restrictions, but the P2HA experience was hardly joie de vivre.
🏨 In Summary
With a stripped down experience and signs of cost-cutting everywhere, the only thing 5-Star about the Sofitel City Centre is its price.
Do say: Do you have any rooms for three people?

Don't say: Do you have any rooms for ménage à trois?

Milelion Staycation Ratings

Sofitel City Centre (P2HA)