Please refer to the latest version of this article here
The Idea
Insurance offered by the rental car company is very expensive (anywhere from US$10-30 extra per day)
Buy 3rd party rental car insurance before you travel and have peace of mind for much less
---
The Details
Driving holidays are fun, but whenever I'm behind the wheel of a rental car I always have a certain paranoia that something will happen to the car, resulting in a huge inflated repair charge (online horror stories of people getting 4 figure bills for a small scratch come to mind)
The best solution, as always, is insurance. But if you were to buy the insurance offered by the car rental company (called LDW/CDW), that's easily an extra US$10-30 dollars per day. Which over a 1-2 week rental really adds up. So what's the alternative then? Third party rental car insurance.
Although some third party rental car insurance sellers offer worldwide plans, Singaporeans are not eligible to apply for these. Therefore you'll need to select the appropriate plan based for what region you're going to.
When I go to the States, I use InsureMyRentalCar (underwritten by Chubb), which offers both daily and single trip coverage.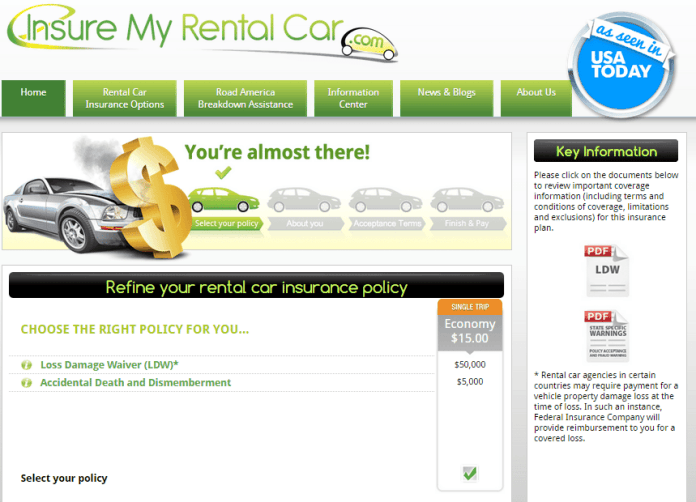 On their website, I got the following quotes
2 days- $10
3 days- $15
4 days and up- $36
This covers you for damage to the car up to US$50,000 with no deductible. They also include US$5,000 to cover accidental death and dismemberment. The maximum coverage period is 30 consecutive days
Note that this will cover you plus anyone who is named as an authorized driver on the rental contract. That is, if you're holidaying with your significant other and both your names are on the rental contract, the insurance will cover incidents arising from either of you driving the car. However, the insurance holder (i.e. you) must be the one making and paying for the rental.
If you're going to Europe, try icarhireinsurance . If you're a non EEA resident, the only plan you're eligible for is the Excess Europe plan, which is £2.99 per day (3 day minimum) or £39.99 per annum. This features £6,000 excess cover and covers damage to things like windscreens, tyres, roof and undercarriage that regular CDW/LDW doesn't.
If you're going to Australia, the only option I have found so far is Hiccup. A 5 day plan costs you AUD$84.50 with AUD $4,000 and zero excess. I'm not sure why insurance options in Australia are so expensive- that's a point worth researching. I'll update this if I find a cheaper option for Australia.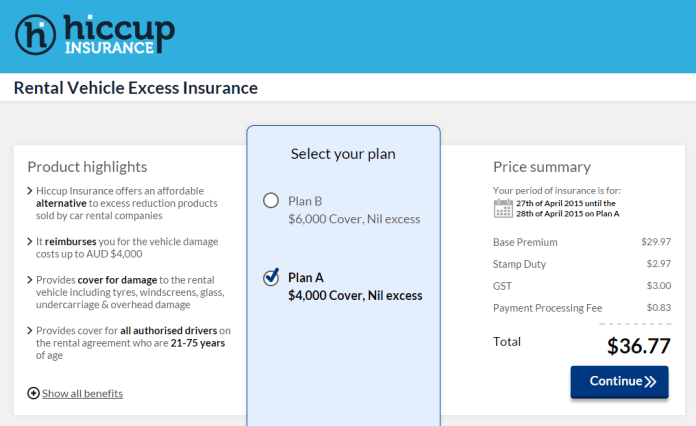 Remember that some rates you book with car rental companies already include CDW/LDW. Before you buy any 3rd party insurance for your rental car, be sure to check if this applies to you.