Ah, the fabled SQ waitlist. I don't think any other airline has such a perfect mechanism for torturing its loyal members as does SQ.
When there are award seats available in a particular award class (saver, standard, full) but revenue management has not decided to release them yet, the status shows as "waitlist". Provided you have sufficient miles to redeem the ticket should the waitlist clear, you can fill in your details and add your name to the list. You'll then receive a confirmation (but the miles will not be deducted yet).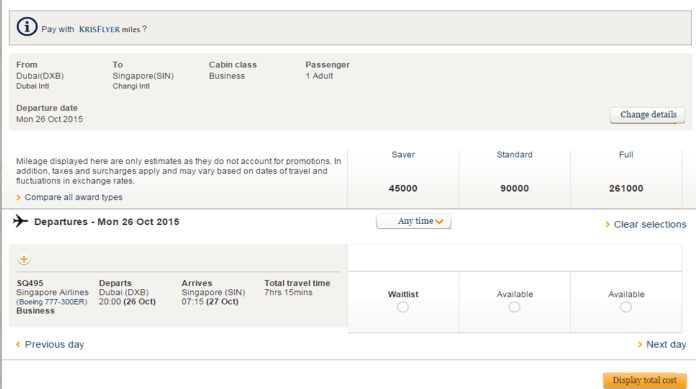 Now you wait. Should the gods (SQ revenue management) look favorably on your request, you'll receive an SMS anywhere from a few weeks to a day (typically 2 weeks out, although I've heard reports of people clearing the waitlist when they got to the airport (!)) before your flight telling you the waitlist has cleared and asking you to call the customer centre to confirm your seat .
How fast you clear the waitlist depends on 3 factors
The route you're flying on
The cabin you've requested
What status you have with SQ
With regards to (1), different routes have different popularity and capacity. Popular routes like SIN-FRA-JFK with good loads and relatively lower frequency have a lower chance of clearing than others. Regional routes which SQ services often (eg BKK, HKG) are popular, but because SQ runs so many flights to these destinations demand is spread out over more flights, increasing your chances of getting a seat. In reality this is a bit of a chicken and egg situation- popular routes have more flights but also more competition, less popular routes have fewer flights but less competition.
Suffice to say that some of the legendarily difficult routes to redeem miles for include
SIN-FRA-JFK in premium cabins
SIN-LHR in premium cabins
SIN-SYD in premium cabins
Silkair award flights to locations like USM (for some strange reason)
With regards to (2), award seats are all about opportunity cost. Yes, SQ has an internal metric that values the miles it has outstanding with members, and allowing a redemption will clear some of that liability from its balance sheet. But SQ also controls the value of that liability directly through its award pricing chart. What the American airlines are known for doing is that when they need to shore up the balance sheet, they just announce a devaluation and just like that, a mile which was previously worth 2 cents liability is now 1 cent. Brilliant.
SQ is generally willing to let the economy class seats get filled up with award passengers because their opportunity cost is lower. But business and first class seats represent a much larger opportunity cost, so SQ will wait until the absolute last minute before releasing these to ensure that they couldn't otherwise have sold them
Another thing to consider is the type of aircraft- SQ has announced that on its new 777-300ERs, first class seats will be cut from 8 to 4 (they will however be increasing business class from 42 to 48 seats).
This will obviously have implications for award seats too. Given that the 777 is the backbone of the SQ fleet, this means there will be far fewer F award seats available in the future.
(3) is a black box, because I honestly don't know how this plays into the equation, other than it is relevant. As I'm sure you know, the pecking order is-
Solitaire Life PPS >Solitaire PPS>PPS>KF EG>KF ES> KF
The higher you are on this rung, the more priority you have in terms of waitlist. It's even a published benefit that Solitaire PPS members and their redemption nominees get priority access to Economy class saver awards (whee). But does it apply to business/first waitlists? Observation suggests yes. Ever since I've become a KF EG member I've noticed my business/first awards clearing about a week earlier than before. Of course, that's from a grand total n of 1. But reading online suggests the same priority exists.
How to get your waitlist cleared?
I'd like to caveat this with the disclaimer that only SQ revenue management knows what their formula is for clearing the waitlist. Online forums are filled with speculation and heresay- some people swear by one method which others say doesn't make a difference.
Everything below is anecdotal- stuff that has helped me or others I know. YMMV, but if you're desperate, why not?
Call, call call
SQ really makes you work for your award tickets.  Obviously it's too early to call them 6 months before you fly, but what I generally do is I start calling them at the T+21 day mark before departure. And then I call them daily. Each time they will say the same thing, that they will send a chaser to the relevant department. Whether or not they do that, I don't know, but the way SQ's system works is that award seats are not automatically released. This is a manual trigger process initiated by SQ's revenue management team . So it doesn't hurt to have someone bugging them about it.
Link to a revenue ticket, if one exists
If you're flying with someone on the same flight who has a confirmed revenue ticket, you can ask the CSR to make a comment in your waitlist that your partner is flying on the same flight as well. Giving the PNR enables them to "link" the two (I say "link" because it's more like a note than an official computer linkage).
Paying SQ a visit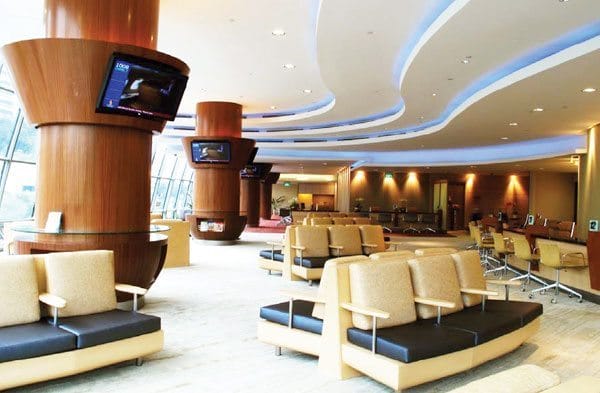 Of all the methods, I'm the most skeptical about this. The story goes that visiting SQ's office in Ion and sitting down with a CSR will help your waitlist clear faster. I can see why people would say that, but the actual clearing takes place in a different department. So all the CSRs there would be doing is what a CSR on the phone would do- to send the same chaser along. Nonetheless, there are people online who swear this worked for them.
If booking for multiple people, use separate reservations
This is good for a few reasons. First, if one of you for whatever reason needs to change his or her plans, it's easier to change the booking. Second, if they're only willing to clear the waitlist for 1 passenger at a time, you won't get skipped over the list (if they're wiling to clear for 2, and if you waitlist both simultaneously they'll clear you then your partner so you don't lose out anyway).
To recap
Only SQ revenue management knows the exact rules behind opening up award seats. 
Waitlists generally start to clear 2 weeks before departure
Accept that waitlists are a sad fact of SQ redemptions, and you should have backup handy in case the waitlist doesn't clear
Happy waiting!
cover photo by xiaojun