I visited Tokyo back in April this year. It was my first trip to Japan which involved leaving the airport, and it was awesome. The food, the scenery, the shopping. I'd go back again in a heartbeat.
Now that I'm back I'm a bit annoyed that I only seriously looked at the JCB card today. Because there are quite a few offers they have which could have saved me money in Japan, at no cost to me.
The UOB JCB Platinum card's has an income requirement of $30,000 and an annual fee of $64.20, but they give you the first year free. During that period you can enjoy the following
Free Wi Fi throughout Japan
Japan, unfortunately, isn't covered by Starhub's excellent Happy Roam plan. It isn't exactly cheap with Singtel/Starhub's unlimited $25 a day plans either (M1 lets you pay $25 to utilize your local data allowance in Japan).
Fortunately, WiFi coverage in Japan is plentiful. If you're a JCB Cardholder you can get a Travel Japan Wi-Fi premium code that lets you access more than 200,000 Wi-Fi hotspots across Japan through the Travel Japan Wi-Fi app (the regular, free access version gives you 60,000 Wi-Fi hotspots)
Premium codes for JCB Platinum cardmembers can be obtained at JCB Plaza Tokyo or at Narita International Airport limousine bus ticket counter or here.
1 for 1 dining offers
There is an extensive list of restaurants in Japan where you can get 1 for 1 dining on set menus with a minimum of 2 guests.
The JCB list allows you to filter restaurants by price. For Tokyo the cheapest set menu I could find was 5,000 JPY which is still quite expensive, but hey, if you're headed there anyway…
Reservations need to be made through the JCB Platinum concierge (and given the generally poor standard of English in Japan, you might want to use them anyway). You can enjoy this 1 for 1 offer a maximum of once a year per restaurant. Although this isn't going to give you fantastically cheap meals, getting 50% off at a nice restaurant will certainly take the dent out of a night out.
20% off the airport limo bus
The airport limo bus is one of the most economical modes of transportation getting to and from HND/NRT.  I wrote about my experience taking it here, suffice to say it's 930 JPY from HND to Tokyo Station and 3,100 JPY from HND to NRT, so you could save quite a bit depending on your travel plans.  You can buy up to 4 tickets at one time.
Or, if you spend at least JPY 50,000 (about S$670) on your JCB Platinum card in Japan you can redeem a free limo bus ticket to NRT.
Airport Lounge Access
With your JCB card you can get unlimited free access to airport lounges in 58 airports across 5 countries (Japan, Thailand, USA (Hawaii), Hong Kong and South Korea).
If you refer to the JCB website you can see that the list has since been expanded to 7 countries (Singapore and China are now available). In Singapore the lounge available is the Plaza Premium Lounge in Terminal 1 or The Green Market in Terminal 2. The catch, however, is that you cannot use the lounge access in the country your card is issued. So you will not be able to use the lounges in Singapore.
In Tokyo you can access the IASS Executive Lounge in Narita and the Airport Lounge Central in Haneda.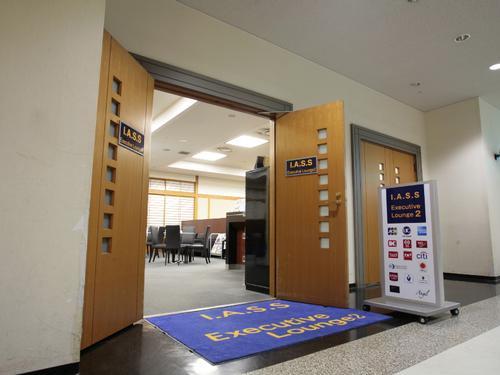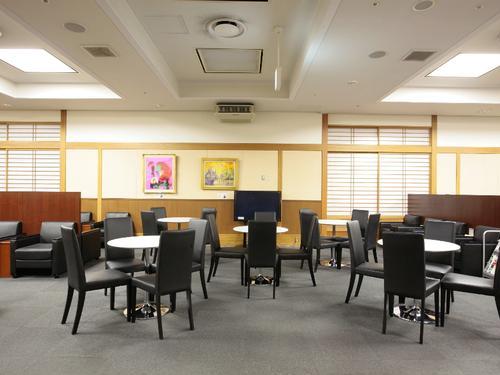 Guest fees are charged so if you're travelling with a partner you might want him/her to get a JCB card of their own. There is no limit to the number of complimentary lounge visits.
Free Admission to Japan Towers
I didn't visit any of these attractions while I was in Japan, but the Tokyo Tower is apparently worth a visit if you're into views. Admission is usually 900 JPY, but you can get in for free with your JCB card.
You can also access the following attractions for free
Participating Towers:
Goryokaku tower, Hokkaido
Choshi port tower, Chiba
Tokyo tower, Tokyo
Chiba port tower, Chiba
Yokohama marine tower, Yokohama
Crossland tower, Toyama
Tojinbo tower, Fukui
Nagoya TV tower, Nagoya, Aichi
Kaikyo yume tower, Yamaguchi
Beppu tower, Beppu, Oita
Conclusion
In addition to the above offers, JCB has other promotions for its Platinum card members.
Since the first year annual fee is waived, there's no reason why you shouldn't apply for a UOB JCB card if Japan is on your upcoming travels list.