Emirates is currently holding a worldwide sale with fares in economy class starting from S$399 and fares in business class starting from S$1,439. The destinations on offer include most if not all of the Emirates network spanning across all continents, well except Antarctica.
These fares must be booked by 31 March 2018 and tickets bought during this promotion are valid for travel between 28 March 2018 and 31 December 2018. However do note that if you have purchased flights to Australia, your travel window is between 1 April 2018 and 12 December 2018.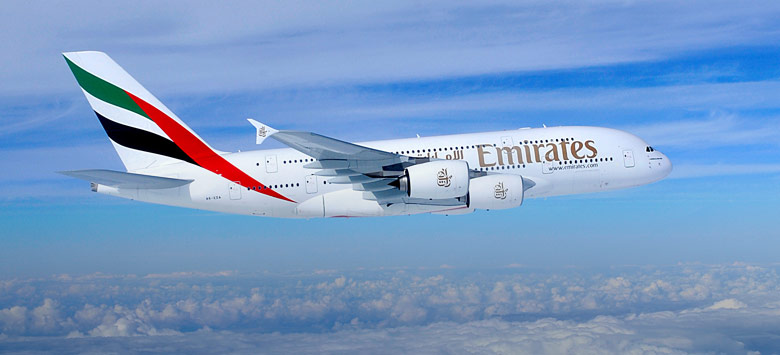 Many destinations on sale
One good thing when tickets on Emirates goes on sale is that since their network of destinations is massive, you should be able to find fares to almost any destination in the world.
Economy class fares start at S$399 to Colombo and stretch as high as S$3,000 for a round trip economy class ticket to Rio de Janeiro. Yes, you read that right. S$3,000 to fly to Rio in economy class. Let's just say the Road to Rio isn't a cheap one if you're flying on your own dime.
Emirates serves every destination on the globe with either their Airbus A380-800 or their Boeing 777-300ER. In terms of the seat width and pitch in economy class, those on the Boeing 77Ws are a tad tighter than those on the A380, so if you have been blessed with long legs or are fat like me then I recommend picking the flight that's operated by the A380 just so you'll be a little more comfortable.
Entertainment wise, they boast the largest in flight entertainment system in the skies nicknamed ICE. With the IFE screen size at 13.3 inches in economy class, I can't think of any other airline out there that matches the sheer wideness of the screen. Every seat also features an international power socket and a USB port, perfect for your power hungry devices.
A word of caution, friends of mine who have flown Emirates have told me that Dubai is a nightmare for transit. So it's best that you minimize the time spent in Dubai…unless of course you're booked in business class or first class then that's a whole different story. Or if you're feeling generous and want to pay your way into the Emirates business lounge to escape the herds, that's a decent option too.
Speaking of business class, this sale also covers the business class cabin on Emirates. Fares start from S$2,899 to Melbourne which isn't exactly cheap, but you'll get to enjoy the on board bar on their A380 aircraft. An important point to note is that Emirates operates three different types of business class across its fleet, so if you're purchasing a business class ticket on Emirates, be sure to select your flight and aircraft pairing wisely for maximum enjoyment. You wouldn't want to be stuck in a 2-3-2 configured Boeing 777-300ER when you could have booked the 1-2-1 configured A380 with the on board bar.
If you want to splurge and try Emirates' shower suites, First Class to Melbourne is available for S$6,999 round trip…
Emirates sale concluding thoughts
There are currently a few other fare sales out there, so be sure to do your homework before booking your flights. Sadly, Emirates isn't part of the three airline alliances so you either have the option of having orphan miles in their Skywards program, or credit them to Alaska where they might be particularly handy.
Until the day where I've amassed enough Alaska Miles or Skyward miles to perform my dream booking for Emirates first class and have a nice relaxing shower at 40,000 feet in the air, I guess I'll just have to settle for economy class for now.
As always, you can use the following cards to perform your booking on Emirates to maximize your returns :
| | | |
| --- | --- | --- |
| Credit Card | Miles Per Dollar | Bonus Spend Cap |
| DBS Woman's World Card | 4 | Capped at S$2,000 per month |
| DBS Altitude | 3 | Capped at S$5,000 for online airfare and hotels per month |
| HSBC Revolution/Maybank Horizon Visa Signature | 2 | No cap for HSBC Revolution. Maybank requires you to spend min $300 a month to earn 2 mpd on air tickets. Bonus TREATS points are capped at 30,000 per month, or $7,500 of pure airline spending |