Golden Circle is currently running a room redemption promotion where you can get up to 40% off of what it would normally cost you in points. This promotion runs from now until 31 May 2018 and stays are valid from 3 April to 31 December 2018.

Tiered discount redemption
If you were to book a Standard Room with your Golden Circle points, you'll be receiving a 25% discount on the points required. For a Club Room, you'll be getting 30% off the points needed and 40% off if you were to book an Executive Suite. Golden Circle has 7 redemption categories and the bulk of the hotels in South East Asia can be found within Category A,B and C.
These are the points required for a redemption during this promotion, rates shown below reflect the respective discounts:
| | | | |
| --- | --- | --- | --- |
| Category /Room Type | Standard | Club Room | Executive Suite |
| A | 750 | 1400 | 1800 |
| B | 1500 | 2450 | 3300 |
| C | 2625 | 3500 | 4200 |
| D | 3750 | 4900 | 5400 |
| E | 4875 | 5950 | 7200 |
| F | 7125 | 9800 | 12000 |
| G | 15000 | N.A | N.A |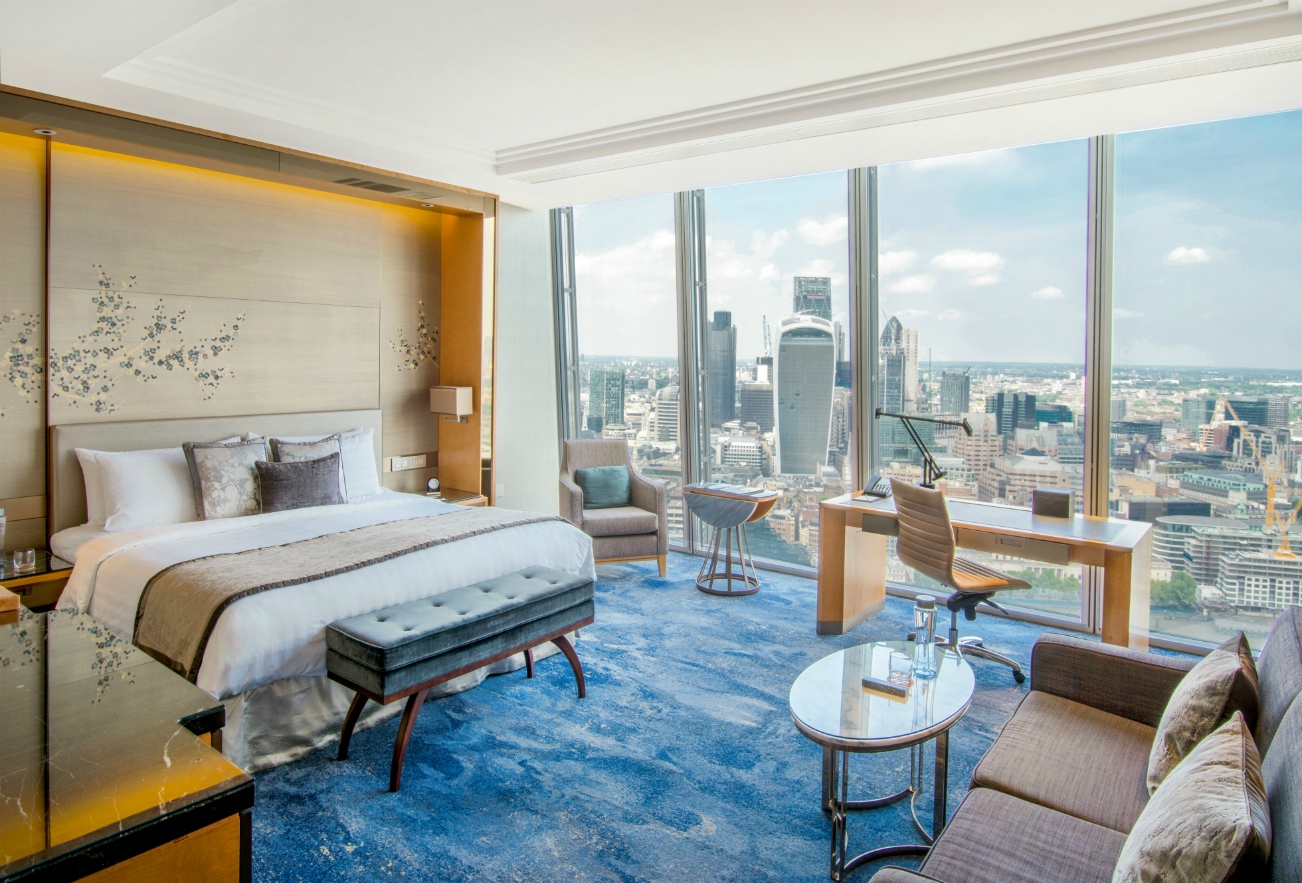 Shangri-La at The Shard London, a category G hotel (Photo Credits : Shangri-La)
How to earn GC points?
You'll earn 1 GC Point per USD spent on room rates during a stay and Jade and Diamond members earn an additional 25% bonus and 50% bonus respectively. You'll also earn them at food and beverage places when dining in a Shangri-La group property or when heading for a spa treatment at CHI, The Spa.
You could also purchase GC points at a cost of 130 GC points for USD13. Which is frankly quite expensive so I wouldn't recommend purchasing GC points for a stay.
Infinite Journeys partnership
If you're lacking Golden Circle points, they can technically  be transferred from various airline programs like Singapore Airlines which have a unique partnership with the Shangri-La group called "Infinite Journeys". Under this partnership, you can transfer miles to GC points at a ratio of 12 miles : 1 GC point. Although I strongly recommend you not to do so as this is just super duper poor value of using your miles. Even if you argue that you could purchase 10,000 miles at S$192.80 with your annual fee and convert them to 833 GC points, there's still no property in Category A during this sale which costs way more than S$192.80.  
Concluding Thoughts
If you're swimming in GC points, you might want to give this promotion a look as there might be some hotels which are worth redeeming for. Otherwise if you're severely lacking in GC points and don't have enough for a room redemption which would give you great value, you might be better off converting them to F&B vouchers for use at The Line. Which is actually what I'm doing with the small stash of expiring Golden Circle points.