Priority Pass memberships are issued by numerous credit cards in Singapore. At last count, the DBS Altitude, Citibank Premiermiles, Citi Prestige, Standard Chartered Visa Infinite, HSBC Visa Infinite, Maybank Visa Infinite, BOC Visa Infinite and AMEX Platinum Cards offer Priority Passes.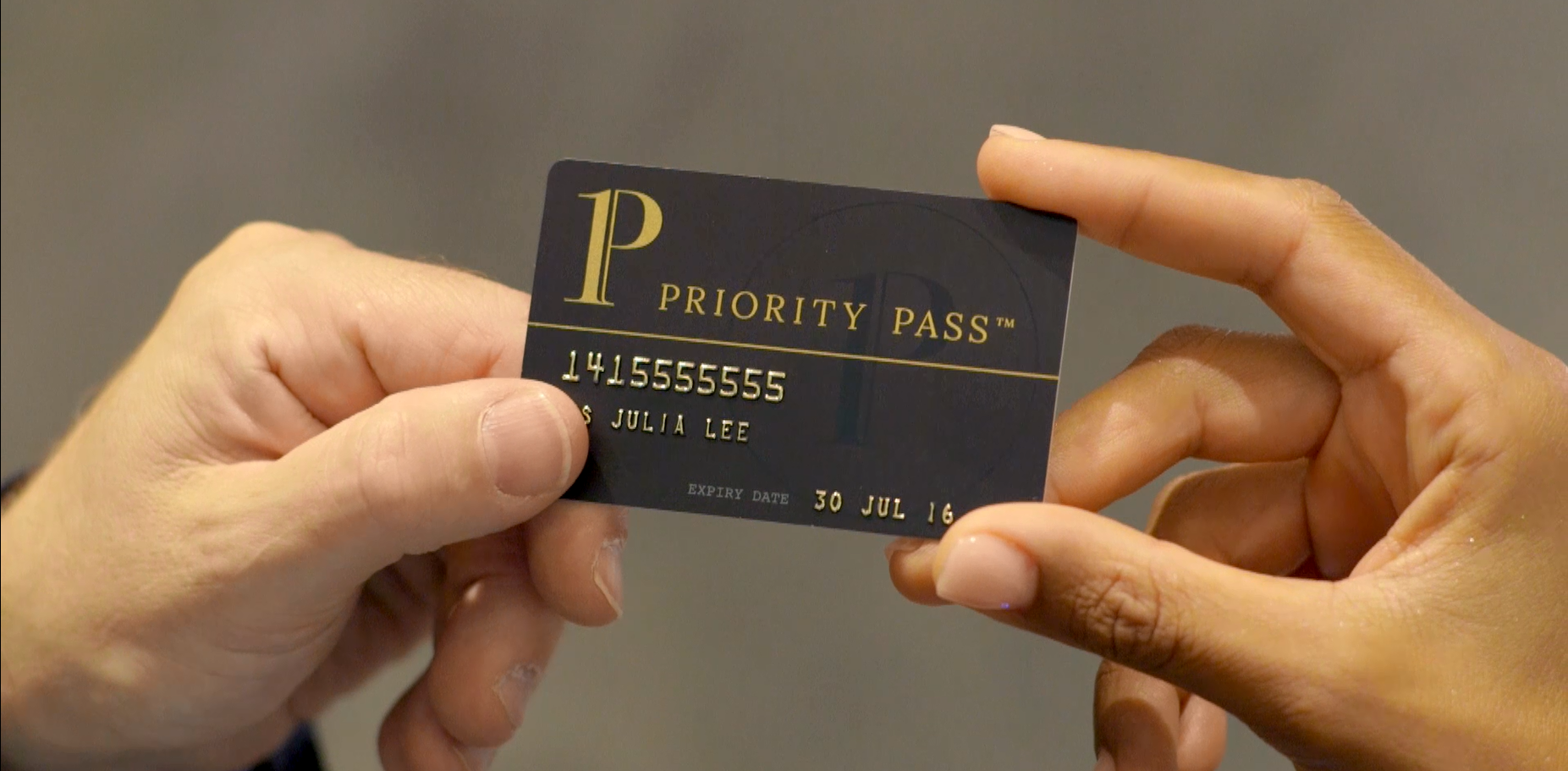 Of course, not all Priority Pass memberships are made equal- those available to holders of entry level cards like the DBS Altitude get 2 free visits a year, while on the upper end those issued by top tier cards like the Citi Prestige offer unlimited visits for you and a guest.
The obvious benefit of a Priority Pass card is getting access to lounges, of which the network boasts more than 1,200. Depending on the airport you're in, these lounges can be nothing more than a functional place to escape from the crowd. or a luxurious experience with high quality facilities and F&B. You can also get access to some pretty unique experiences, like this golf-themed lounge in MSP airport.
What most people don't know, however, is that Priority Pass memberships aren't just for lounge access. I put together some of the other interesting things you can do with your membership:
F&B Credit at Selected Airport Restaurants
Lounges are great for chilling out, but if you're looking for good food per se you might not always be happy with what's available in a lounge. At the upper end, lounge food offerings can include live cooking stations and even a sit-down dining menu. At the lower end, you might get pre-packaged snacks and stale sandwiches. The median offerings would be buffet food of varying quality, suffice to say that most lounges aren't what you call a gourmet's paradise.
Priority Pass has started partnering with airport restaurants to offer F&B credit in lieu of lounge access. This is great if all you want is a cooked to order meal, and some examples include:
GBP 15 to use at Grain Store Cafe & Bar, London Gatwick Airport
AUD36 to use at Better Burger, Chicken Confidential, Mach2, Peroni Bar, Bistro 2020 & Bar, MoVida, Bar Roma and Wok on Air at Sydney International Airport (nothing stopping you from visiting more than 1 restaurant on the same day…you could eat yourself into a stupor)
US$30 to use at Corona Beach House at Miami International Airport
US$28 to use at House Spirits Distillery, Capers Cafe Le Bar and Capers Market at Portland International Airport
The networks regularly adds new restaurants, and if you have a Citi Prestige priority pass with a free guest benefit you can get double the amount of credit.
A place to grab some shuteye
Some lounges may have quiet areas with a few recliner chairs, but if you're looking for a more serious option you might like to know that Priority Pass also partners with a few airside power nap places.
One example is Sleep n' Fly at Dubai Airport, where members can get up to a 3 hour stay during off peak hours (2 hours during peak hours) for the cost of one lounge entry.
This includes the use of an Igloo Sleep Pod that would normally cost US$43 for a 3 hour rental.
Another example is Minute Suites, which are available at Atlanta, Philadelphia and Dallas Fort Worth airports. Priority Pass holders get 1 hour of free access and can buy subsequent hours at a discounted rate of US$28 (UP: $42)
These unfortunately don't have a real bed, but they're in an enclosed room at least.
Mid-tier Rental Car Elite Status
Not a lot of people know that their Priority Pass also comes with mid-tier rental car elite status in the form of Avis Preferred Plus (formerly known as Avis First). This is one step up from the base tier and gives you a single class upgrade on availability, plus priority car availability and a free additional driver.
Whether or not this is a big benefit for you really depends on how often you rent cars and which station you rent from (some outlets are better at recognizing elite benefits than others). If nothing else, however, holding this status should allow you to do a match with National Car and Sixt (reach out to their customer service team with your details to get this processed).
Generate more lounge passes
If you hold an unlimited visit Priority Pass, you should make it a point of visiting any lounge in the Plaza Premium network whenever possible, even if it's just a quick pop in. Why? Because Plaza Premium is part of a loyalty program called Arrture, which gives you 100 points every time you visit a participating Plaza Premium lounge (~46 participating at last count).
It costs 1,800 points to redeem a 1 hour Plaza Premium lounge pass and 2,500 points for a 3 hour pass (these time restrictions confuse me- do they actually have someone patrolling the lounges looking out for overstayers? Or do they simply not let passengers in until 1 hour before departure, which would be silly, given that you need to board 30 minutes before?). That's quite a few visits you'll need to make to chalk up a free lounge pass, but every bit helps. Those lounge passes can then be shared with friends or family.
10% discount off Annual Memberships now available
As I mentioned at the start, there are several credit cards in Singapore that provide complimentary Priority Passes. However, if you're a frequent traveler who doesn't qualify for the higher end cards with unlimited visits, you might be interested to know that there's a 10% off promotion for annual memberships (buying a membership through this link supports The Milelion through a referral commission).
You'd presumably be looking at the Standard Plus or Prestige membership (because there's really very little sense in paying US$89 for a Standard membership that allows you to pay US$27 per visit when holders of a DBS Altitude-issued Priority Pass can get additional visits at the same price after the first two). I'd view the Standard Plus as a 17% discount off single-use visits (10 visits at US$22.40 each versus US$27), and the Prestige is really for those who fly very frequently (probably on budget airlines, because if you fly frequently enough you'd surely have lounge access). It's admittedly a narrow audience who will find outright buying a Priority Pass membership useful, given how easy they are to obtain in Singapore.