From Milan to Sofia, I took my fave Aegean Airlines with an overnight stopover in Thessaloniki. The nonstop option of Ryanair just did not sound tempting. Therefore, I needed to spend the night in the Greek city and my considerations include the Hyatt near the airport, the Holiday Inn and the new Design Hotel in town.
In the end, I chose the Design Hotel, named the Met, as it looked the most impressive among the three. The hotel is located on the other side of the city from the airport and fortunately, the driver had no problems.
On arrival, I was greeted at the driveway and welcomed into the lobby. Entering, the hotel looked really simple, even monotonous, with many edges.
Black and white.
Everywhere.
I found my way to the room for the night and I was still unimpressed by the monotony.
The room was pretty big and the hotel provided a few welcome gifts.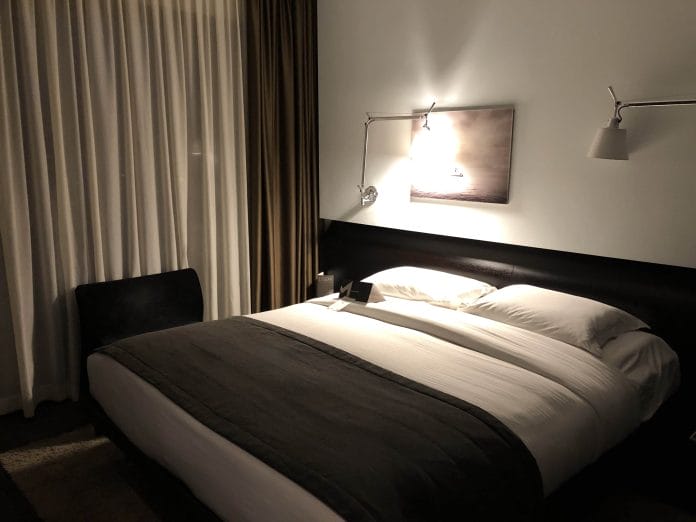 The trend of exhibitionism continues in the design of the toilet. However, the bathtub is hidden behind the sink so that seems to be a design failure. The bed itself was very comfortable and I had no complaints about the sleep quality.
The 'Olivia' products are very soothing and fragrant. I am actually very tempted to get a set home for my own use next time.
The hotel provides a free shuttle service to the city centre which I did not use on this visit. However, I noticed there was a free taxi to the nearby outlet mall "One Salonica" and took that option.
The free transport is only one-way and I had to return on my own. Although the mall was close enough to walk back, I regretted doing so. The path was rather isolated with stray dogs running around. It also involved crossing a train track.
Breakfast was served in the restaurant located deep in the hotel.
Passing by the bar visible from the lobby, I noticed the number of bottles is rather awesome.
The breakfast was rather underwhelming in terms of quality, but I have been spoiled by the Grand Bretange in Athens.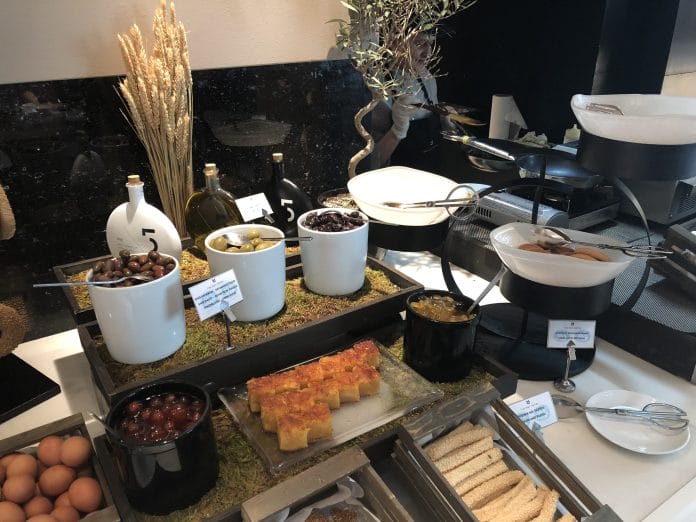 I think my experience would be better if I were going to be in Thessaloniki longer. From the hotel's website, it has a nice rooftop pool which I did not get to use in winter. The outlet mall was a great find for me that evening.
Overall, my feelings are rather lukewarm and another stay would probably be a better gauge of the hotel's standard.
Factoring in the time and cost of the airport transfers, staying here for that single night was perhaps not the best decision retrospectively. Maybe I should have taken the Ryanair…
Happy and Healthy Travels!