IHG Rewards Club runs a quarterly promotion known as PointBreaks where award nights at select hotels start from just 5,000 IHG Rewards Club points. The Summer PointBreaks is coming to an end and IHG Rewards Club is back with its Autumn PointBreaks which runs from now until 30 September 2018. All award nights under PointBreaks promotional rates must be booked before 30 September 2018 and your stays has to be by 30 September 2018 as well.
Under PointBreaks rules, each IHG Rewards Club member is only allowed to book two PointBreaks reservations per hotel in the PointBreaks list. This rule won't really affect you much unless you intend to return to the same property more than twice.
As with their Summer PointBreaks, IHG Rewards Club has made the PointBreaks list "live" and when a hotel runs out of PointBreaks award nights inventory, it will be removed from the list on their website. 
How do i book PointBreaks rates?
PointBreaks rates, if available, are already loaded onto the hotel's inventory and thus if the hotel is participating in the PointBreaks promotion you will be able to see the PointBreaks rate reflected.
Rooms booked with points under the PointBreak rates are subjected to the same cancellation policies as rooms booked with points on normal rates. You will be able to cancel your bookings with no penalty up to 24 hours prior to check in. The policy might vary between properties so make sure you read the fine print when performing a PointBreak booking at the hotel's website just to be sure of its exact cancellation policy.
You are also able to book PointBreaks hotels using Cash + Points but it might be cheaper to purchase IHG Rewards Club points outright to make up for the shortfall of points.
Holiday Inn and Holiday Inn Express properties aplenty
This edition of PointBreaks only has a grand total of just three InterContinentals compared to the four we had in the previous edition of PointBreaks. The InterContinental Doha and the InterContinental Buenos Aires and the InterContinental Al Khobar in Saudi Arabia are available for booking at only 15,000 IHG Rewards Club points per night under PointBreaks.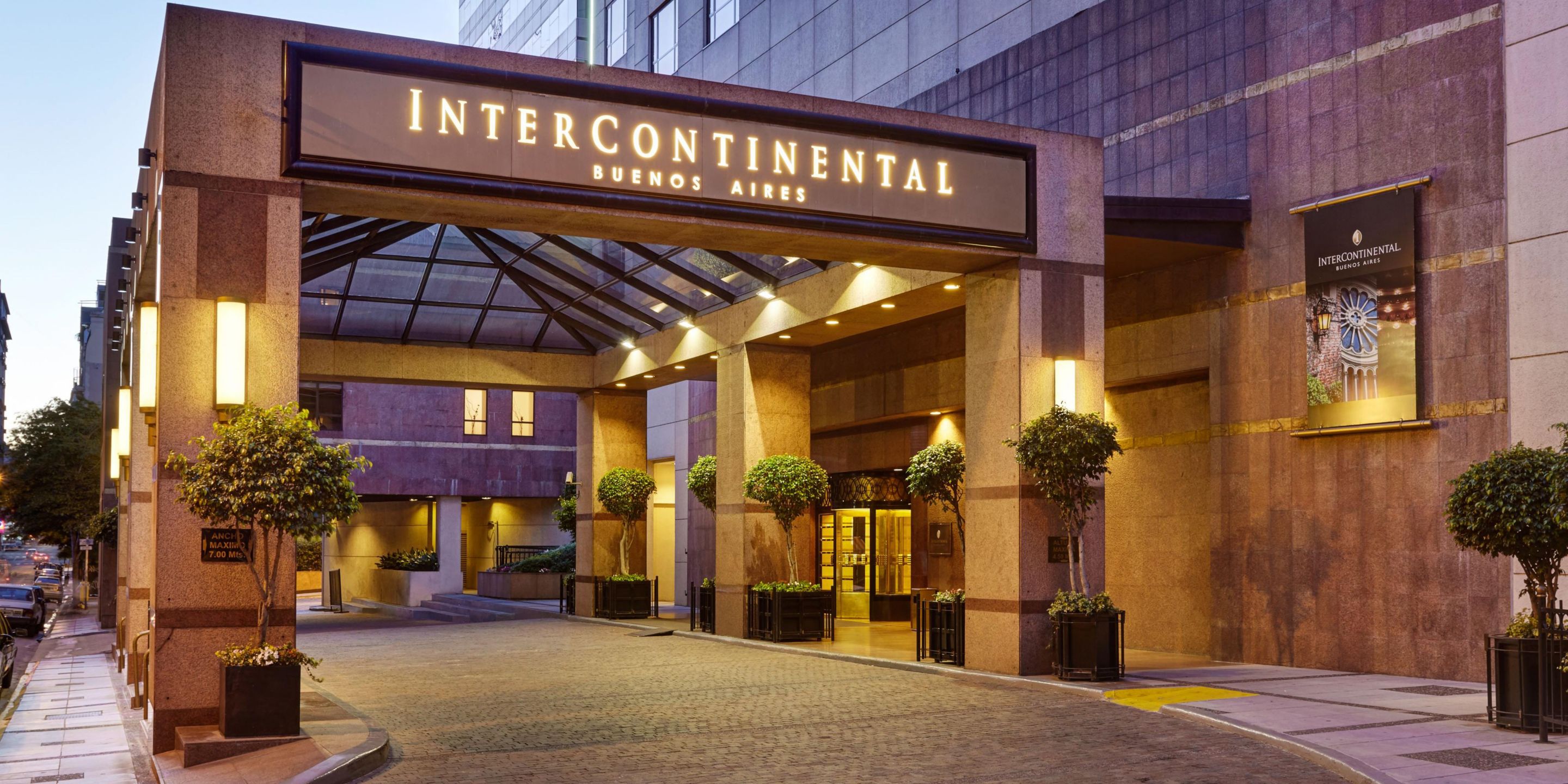 There are, however, quite a handful of Crowne Plaza properties available for booking in this edition of PointBreaks. The Crowne Plaza Paris – Charles de Gaulle, Crowne Plaza London – Heathrow and the Crowne Plaza Birmingham City Centre are just some of the available properties available. 
Holiday Inn Express and Holiday Inn hotels are plentiful(as usual) in this edition of PointBreaks and some properties which might be worth looking at are the Holiday Inn Paris – Montmartre which is located in central Paris and the Holiday Inn Express Frankfurt City – Hauptbahnhof which is located a stone's throw away from Frankfurt Main station. I don't recall seeing many city centre properties in Europe in past editions of PointBreaks so this is really a good deal to be had.
Sadly, there isn't any noteworthy IHG properties around the region in this edition of PointBreaks.
Purchase IHG Rewards Club points to unlock nights from just USD25
Purchasing IHG Rewards Club points for stays at PointBreaks hotels are an excellent use of IHG Rewards Club points. The Holiday Inn Express Frankfurt City – Hauptbahnhof is going for 15,000 IHG Rewards Club points at PointBreaks rates and revenue rates hover around EUR120. If you had purchased IHG Rewards Club points at a 100% bonus which translates to a cost per point of just US 0.5 Cents per point, you are looking at booking a stay here for only USD75, which is much cheaper than the quoted EUR120.
Even if you're purchasing IHG Rewards Club points with only a 50% bonus, you will still come out ahead than paying the revenue rate in most properties.
Concluding Thoughts
While this edition of PointBreaks doesn't really get me excited, there is still value to be had especially if you are heading to cities such as Paris or Frankfurt where there are PointBreaks properties well situated in the city centre. PointBreaks presents an excellent opportunity to experience IHG hotels for less and who knows, maybe you will like IHG more after staying at that random Holiday Inn Express property in the middle of nowhere.