Two Cabins, Two Hiltons: Introduction
Review: SATS Premier Lounge Changi T2
Review: Singapore Airlines 787 Economy Class Singapore to Bangkok
Review: Hilton Sukhumvit Bangkok
Review: Conrad Bangkok
Review: Turkish Airlines Lounge Suvarnabhumi Airport
---
The Turkish Airlines lounge in Bangkok's Suvarnabhumi (BKK) opened sometime this year in March. I have reviewed pretty much all of the Star Alliance Business Class lounges in Bangkok in my previous trip report series 26 Hours in Bangkok and you can check those out in the link below.
The Turkish Airlines lounge is located relatively near the SilverKris lounge in Bangkok in Concourse D West. More accurately, it's located opposite one of the Miracle branded lounges and beside the China Airlines lounge.
The easiest way to locate the Turkish Airlines lounge is to follow the signs to the Qatar Airways Premium Lounge.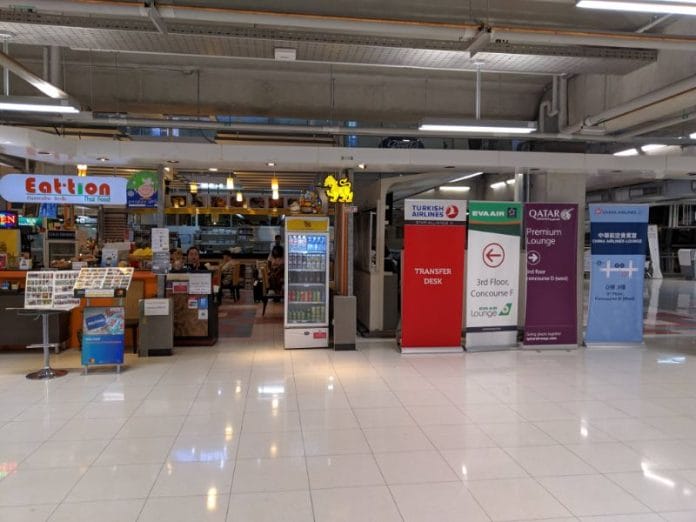 Once you hit the signage for the China Airlines lounge, the Turkish Airlines lounge is just a few steps ahead.
The Turkish Airline lounge is open 24 hours daily which should be great news for those who are transiting through Bangkok on early morning or red-eye flights. Access to the Turkish Airlines lounge can be had if you belong to one of these categories of passengers:
Traveling on a Star Alliance Business Class ticket and above
Star Alliance Gold member traveling on any cabin class on a Star Alliance operated flight
Entering the lounge, the lounge attendant scanned my boarding pass and welcomed me into the lounge.
The lounge was rather big in my opinion and when I visited at around 8 pm, there weren't many people in the lounge.
Seating was sufficient and there was a "dining area" located at the back of the lounge past the bar. The food options were acceptable but not fantastic although the green curry chicken packed a punch.
Alcohol is also available and can be requested from the bar attendant. Soft drinks, juices, and Turkish Coffee was also available.
The unique thing about the Turkish Airlines lounge is that they serve Turkish bread which is freshly made in the lounge itself. While I was there, a fresh batch was still in the oven and was not ready yet so sadly I did not get to try it out. Hummus was also available on the side.
A Quiet Room can be found in the lounge where there are lounge chairs to have a short nap. The room was fully dark and very conducive for getting some rest.
There is a single shower which is available in the lounge, in the restroom, but I recommend heading to the EVA Air lounges for a shower or the Thai Airways Royal Orchid Lounges for a shower instead as they are much nicer to shower in.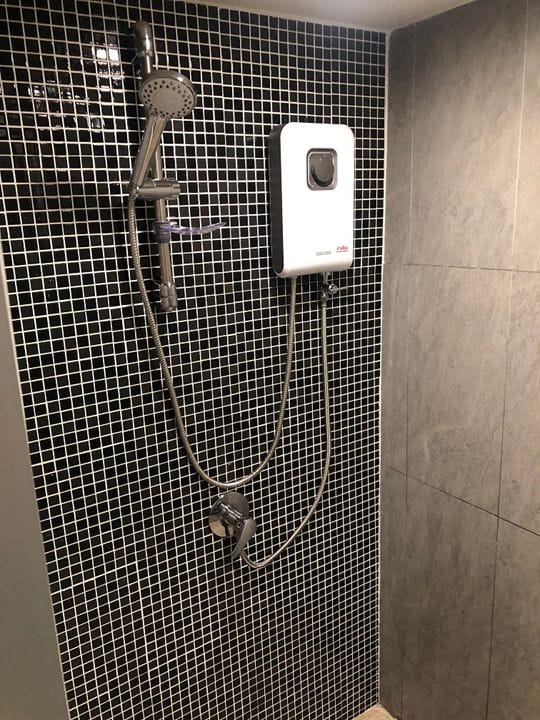 Concluding Thoughts
The Turkish Airlines lounge really isn't inspiring in any way to me but if you need a place to relax in and grab a bite, it certainly does its job fairly well.
As a Star Alliance passenger in Bangkok, you're much better off visiting the much-superior SilverKris lounge, assuming it's near your gate.