Introduction: The Retro-Nostalgic Peregrination
THAI Airways Royal First Class Lounge Bangkok
THAI Airways Boeing 747-400 First Class BKK-SYD
Pier One Sydney Harbour
Singapore Airlines Airbus A380-800 2007 Suites SYD-SIN
---
Singapore Airlines' classic suites have been around for almost 15 years, such that countless reviews have been so thorough that no stone has been left unturned. The Milelion himself has tread this ground multiple times – have a read here and here.
The 2007 Suites need no (re)introduction, so this will be a photo review of a product very familiar to many.
Check-in
For the return leg of this trip, we only managed to find availability for two seats in Suites, so one of us had to tough it out in business class.
When we arrived at SYD, there was not a single person in line for both the dedicated check-in counters for both business and first/suites. The entire process took less than 5 mins.
After completing immigration and security, you'll want to head to the lounges. If you didn't already know, there's a shortcut to the lounges, allowing you to skip the duty-free shops. Simply follow the signs towards the TRS Tax Refund counters and voila.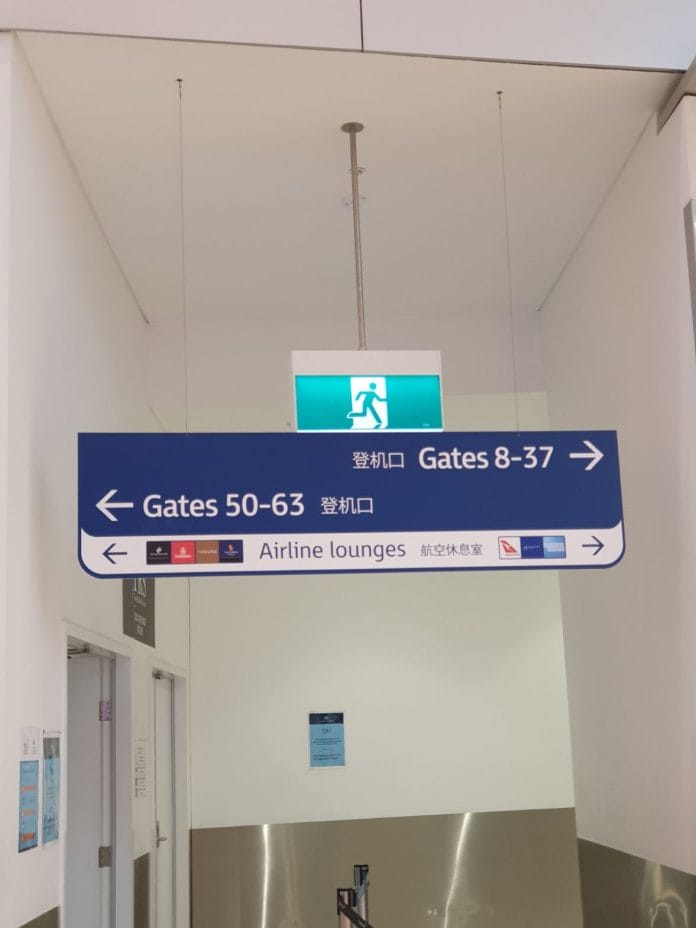 Lounges
We had time to check out both the SilverKris and Air New Zealand lounges.
SQ's lounge offerings are nothing to shout about. We popped by for a look at the business class lounge, which has a decent amount of seating and a standard buffet.
There is also a separated and more importantly, quieter first class lounge, located behind a speakeasy-style door. Despite being smaller in size, the lounge was empty, save for one other elderly family who, upon seeing us, had a loud conversation about how "younger people shouldn't be flying in first class".
While there was also a small buffet area to help yourself to food, table service was available here. A dedicated member of staff introduced himself to us and presented us with menus.
We were about an hour away from boarding, so we conservatively only ordered some satay and a couple of beers.
The SilverKris lounge is not by any means a terrible place to spend before your flight, but it's hard to settle for this, especially when the larger and better Air New Zealand lounge was just right next door.
Light refreshment was only offered here when we visited. So once you've had your fill at the SilverKris lounge, it's a no-brainer to head here after, especially since the Air New Zealand lounge offers a brighter, more spacious and more cheery space to spend your time before your flight. For avgeeks, the opportunity to do some planespotting here also makes this is an easy choice over SKL.
2007 Suites in pictures
SQ 222
Sydney (SYD) – Singapore (SIN)
Thursday, 12 September 2019
Depart: 1610hrs
Arrive: 2120hrs
Duration: 8hr10min
Aircraft: Airbus A380-800
Much has been written about their seats, so I'll let the images speak for themselves.
Though it's approaching 15 years old, Singapore Airlines' 2007 Suites still generates a child-like excitement in me.
It may be approaching 15 years old, but the fact that it still remains one of the more sought after products in commercial aviation speaks volumes about how revolutionary it was 13 years ago.
Seat and amenities
Dining
The flight time of 8 hours from SYD to SIN gives the crew plenty of time for a drawn-out dining experience. This, of course, starts with the first world problem of choosing between Dom Perignon and Krug, though the latter is now replaced by Taittinger Comtes de Champagne.
While I'm sure the onboard options are no pushovers, I opted for a Japanese meal through SQ's Book the Cook service. After a couple of weeks in Down Under, I was craving for some Asian food so this really hit the spot.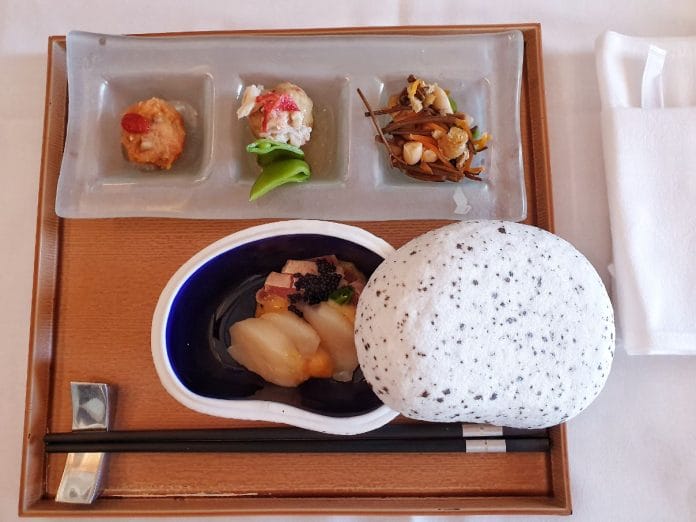 Bed
Ah, the double bed.
Back when SQ first announced "a class beyond First", I was a pubescent teen who watched in awe at how amazingly luxurious it looked. 16-year-old me told myself that this was a bucket list item to be checked off before the age of 30. While this wasn't my first time flying the 2007 Suites, that teenage excitement still threatened to spill over and explode. Please don't take the second half of that sentence and misquote me out of context.
The meal (and the multiple glasses of champagne) left me in a food coma and I slept like a baby for the next few hours. There is an unglam image of me asleep somewhere in a group chat which I may or may not share at a future Milelion Monthly Miles Meetup.
Crew
The many reviews on the internet have already highlighted the type of crew service one receives flying in Suites. What made the crew stand out on this flight for me was their willingness to accommodate our one special request.
By the time we were lying on our double beds, we started feeling bad for our friend in business class. We sheepishly asked the crew if it was possible for our friend to come visit us for a couple of minutes, given he had yet to fly in Suites. The steward who attended to us said he'd check and let us know again soon.
We knew this was a long shot and assumed our request was shot down when we heard no news an hour after we first made the request. Instead, we went up the A380 stairs to go kajiao him at his seat.
Shortly before the captain made his descent announcement, the steward approached us. Our friend would be able to not just visit us, but also take a seat in the Suites cabin for landing. We told him we weren't expecting this to be okayed, and he said, "Well, this isn't the norm. But we saw how excited he was, and if it's something we can do to make your flight much more enjoyable, then why not?"
Such class.
After landing, we hung back for a while to chat with the crew and took photos with them on the iconic stairs of the A380 before bidding farewell.
Concluding thoughts
The first-generation Suites may be more than 10 years old, and yet I don't think I'd ever tire of flying them. There will always a scramble for the newer, sleeker and more spacious 2017 Suites, but when you think about it, "settling" for the 2007 Suites still means flying one of the best commercial products in the sky.