Unlike the US, we don't have hotel cobrand credit cards in Singapore that award elite qualifying nights.
That's why the Marriott Bonvoy Events program was so useful for maintaining elite status- you received 10 elite qualifying nights when organizing a meeting or event. I personally used this in 2018 to book the Four Points by Sheraton Riverview for a Milelion workshop, giving me the push over the line needed to requalify for Platinum.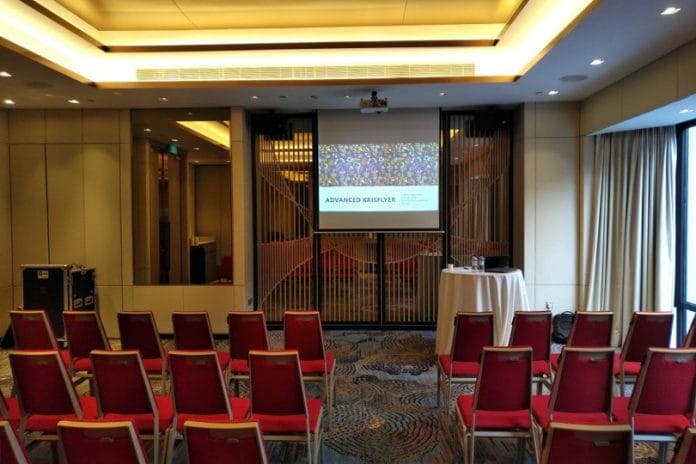 Unfortunately, this program is going to get nerfed soon. As per LoyaltyLobby, Marriott will no longer offer 10 elite qualifying nights for hosting events starting 1 January 2020. Here's the relevant wording:
Beginning January 1, 2020: Members will no longer earn ten (10) Elite Night Credits for the first event of the calendar year with Marriott Bonvoy Events. This change does not affect the current points/miles earn structure Members who hold qualifying events at participating properties will continue to earn one (1) Elite Night Credit for every twenty (20) room nights actualized up to a maximum of twenty (20) Elite Night Credits per contract.
Members will continue to earn 1 elite qualifying night per 20 room nights booked, which doesn't really benefit anyone except the most serious of event planners (which I suppose is the intention).
The wording suggests that if your event takes place on/after 1 January 2020, you won't earn the 10 elite qualifying nights, notwithstanding the fact your event was booked before this date. That's not fair in my opinion, as Marriott should be honoring benefits based on the terms and conditions as they were when the event was booked. If this affects, you, it's certainly worth talking to your event coordinator about.
In reality though, the Marriott Bonvoy Events program was just too open to gaming. There was no stipulation about minimum event size or spend, and many in the US were booking US$100-200 meeting rooms and earning 10 easy nights in the process. Before 2018, you could even earn 10 elite qualifying nights per event (instead of per year), which led to some people buying elite status through numerous cheap meeting room bookings, rolling over the excess nights for lifetime status.
Conclusion
I'm definitely losing my Marriott Bonvoy Platinum status in 2020, so this change doesn't affect me anyway. For those who were hoping to get the 10 night boost, you have until the end of the year to book (and hold) your event.