Marriott Bonvoy has announced two initiatives aimed at getting members travelling again.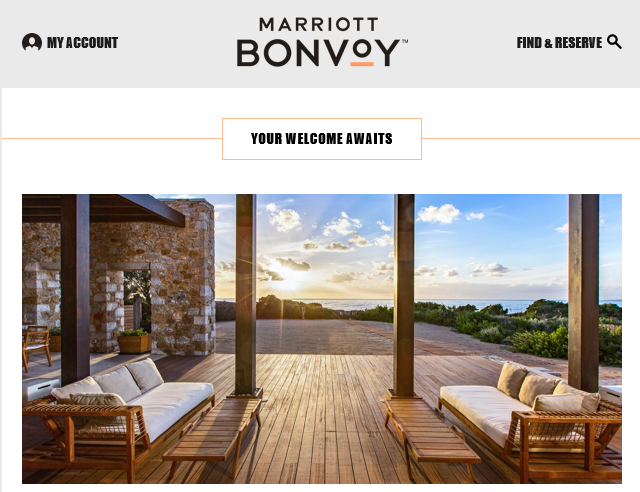 For a limited time, more than 5,500 properties worldwide will exclusively offer off-peak redemption rates. Elite members will also receive free elite nights equivalent to 50% of their current tier. 
Marriott Bonvoy's off-peak promotion
Marriott Bonvoy introduced peak and off-peak redemption rates in 2019, which meant that hotels could charge three different prices depending on when you were staying.
| | | | |
| --- | --- | --- | --- |
| Category | Off-Peak  | Standard | Peak  |
| 1 | 5,000  | 7,500 | 10,000 |
| 2 | 10,000 | 12,500 | 15,000 |
| 3 | 15,000  | 17,500 | 20,000 |
| 4 | 20,000  | 25,000 | 30,000  |
| 5 | 30,000  | 35,000 | 40,000 |
| 6 | 40,000  | 50,000 | 60,000 |
| 7 | 50,000 | 60,000 | 70,000 |
| 8 | 70,000 | 85,000 | 100,000 |
⚠️ Unlike other programs, Marriott's peak and off-peak dates are not fixed. That's to say, a given date could be peak at the time you booked it, but change to off-peak by the time you stayed. You won't get an automatic refund of the difference if your dates reduce in price, so you'll have to monitor and rebook as necessary. On the plus side, you won't be charged more if your off-peak date later becomes peak.
For bookings made between 15-30 June 2020 and stayed by 31 July 2020, Marriott will exclusively charge off-peak prices at more than 5,500 properties. Note that this is not all properties, as some blogs are reporting. I'm still seeing standard/peak rates at selected hotels for this period. 
It's a great promotion, but the bigger issue for us in Singapore is where we can realistically go by 31 July 2020. We've just started Phase 2 of the post Circuit Breaker measures, but I think we're still a long way from Phase 3, much less leisure travel. 
If nothing else, this could mean some cheaper staycation options. Here's the list of Marriott properties in Singapore, their cost in points and cash rates for a random weekend in July. 
Property

Points Cost

Lowest Cash Rate

Vagabond Club

27,500
(PointsBreak offer)

S$262++

Four Points by Sheraton Riverview

30,000
(Off-peak)


S$144++

Courtyard Singapore Novena

30,000
(Off-peak)

S$207++

The Warehouse Hotel

30,000
(Off-peak)


S$256++

Le Meridien Sentosa

30,000
(Off-peak)


S$288++

The Westin Singapore

30,000
(Off-peak)


S$332++

Sheraton Towers Singapore

35,000
(Standard)

S$162++

Singapore Marriott Tangs Plaza

35,000
(Standard)

S$264++

W Sentosa Cove

40,000
(Off-peak)

S$361++

JW Marriott Hotel South Beach

40,000
(Off-peak)


S$390++

St Regis Singapore

50,000
(Standard)

S$390++

I'm comparing points cost (refundable) to the lowest cash rate (may include non-refundable rates) because Marriott's global Covid-19 policy allows all reservations to be cancelled with no charge up to 24 hours before arrival, with no penalty.
But given the cash rates, is it worth using points?
Marriott Bonvoy is currently selling points at its lowest cost ever- 0.78 US cents (1.08 SG cents) each. If you take that as your valuation, then the only property worth redeeming would maybe be The Westin Singapore (S$390 cash rate, vs S$324 with points). 
That's not even taking into account the deluge of cheap deals we're likely to see once staycations are permitted again. Given this, I'm personally not in the market to redeem points locally. 
Marriott Bonvoy giving free elite nights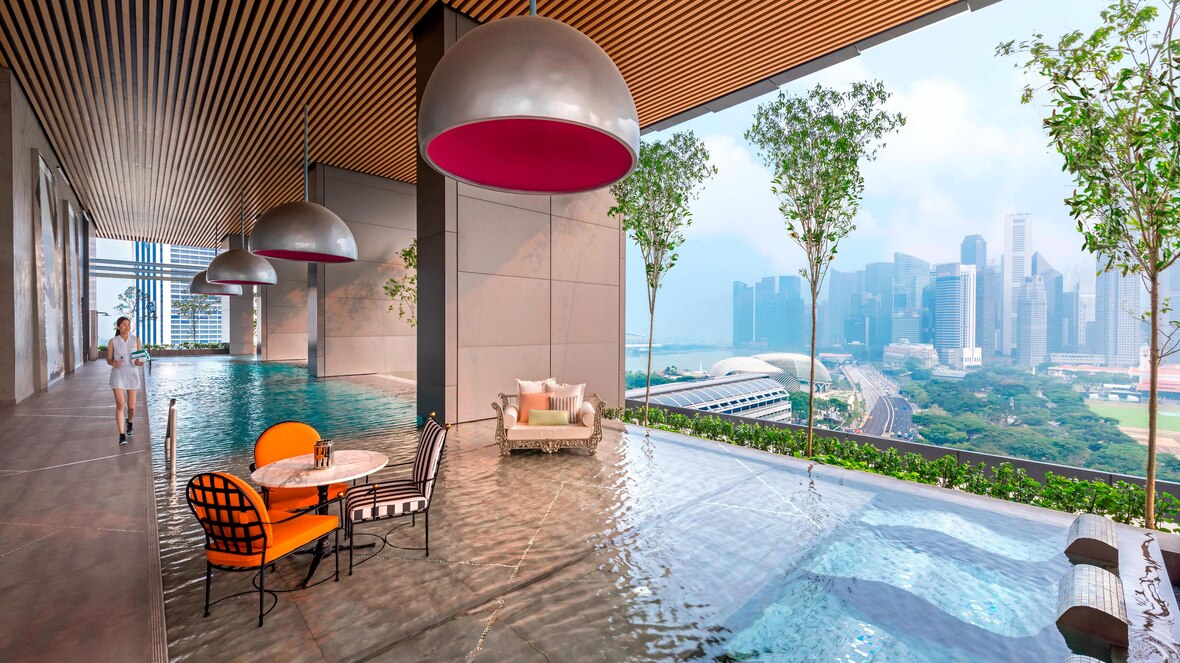 Marriott Bonvoy has already extended elite status for all members until February 2022, so requalification for status in 2020 is no longer an issue.
However, if you wish to upgrade to a higher tier or earn Marriott Choice Benefits, Marriott is automatically awarding a bonus credit equal to 50% of the elite nights required for your 2019 tier. In other words:
Silver members get five bonus elite nights
Gold members get 13 bonus elite nights
Platinum members get 25 bonus elite nights
Titanium members get 38 bonus elite nights
Ambassador members get 50 bonus elite nights
These elite nights will be deposited into your account by the end of July. View from the Wing has confirmed with Marriott that these elite nights will count towards lifetime status. 
Marriott is also allowing Ambassador members to nominate a friend or family member for Platinum status. Qualifying members will receive an email with the details from late July onwards. 
Conclusion
These are two nice promotions from Marriott, but unfortunately I don't think they'll be very useful for us in Singapore. 
It's one thing if you live in the USA or some place where domestic travel can make a quick return, but the equation is pretty different here. I'm certainly not going to make sufficient staycations to level up to the next elite tier, and even with the off-peak redemption rates, cash prices are likely to be more lucrative. 
Does anyone see any potential use cases for members in Singapore?