Singapore Airlines has announced its first quarter results for FY20/21 (remember, the airline's financial year end is 31 March), and as expected, it's not pretty.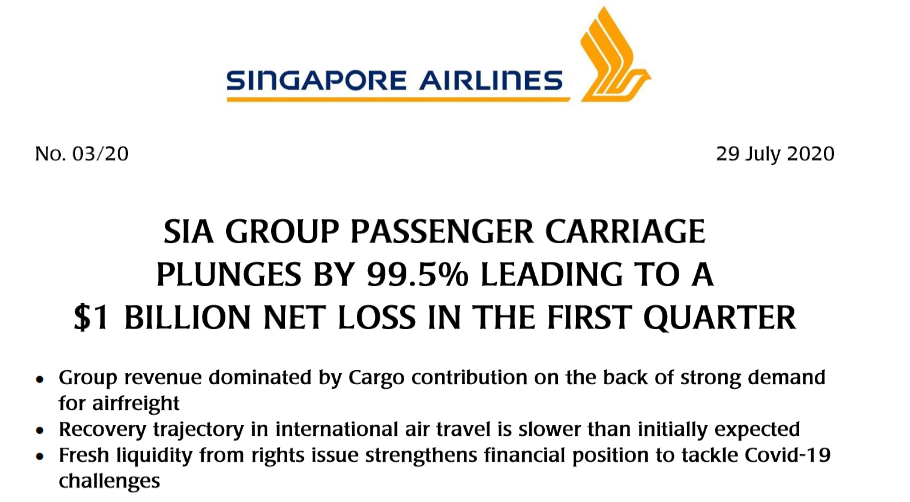 All in all, the SIA Group saw a S$1.1 billion quarterly loss from April to June 2020, thanks to a 99.5% decline in passenger carriage (measured in revenue passenger-kilometers). Group revenue fell almost 80% from S$4,102 million in Q1 FY19/20 to $851 million in Q1 FY20/21.
A snapshot of the financial results is shown below. The full release can be read here.
Here's a few things I found interesting.
SIA-Group carriers flew just over 400 passengers each day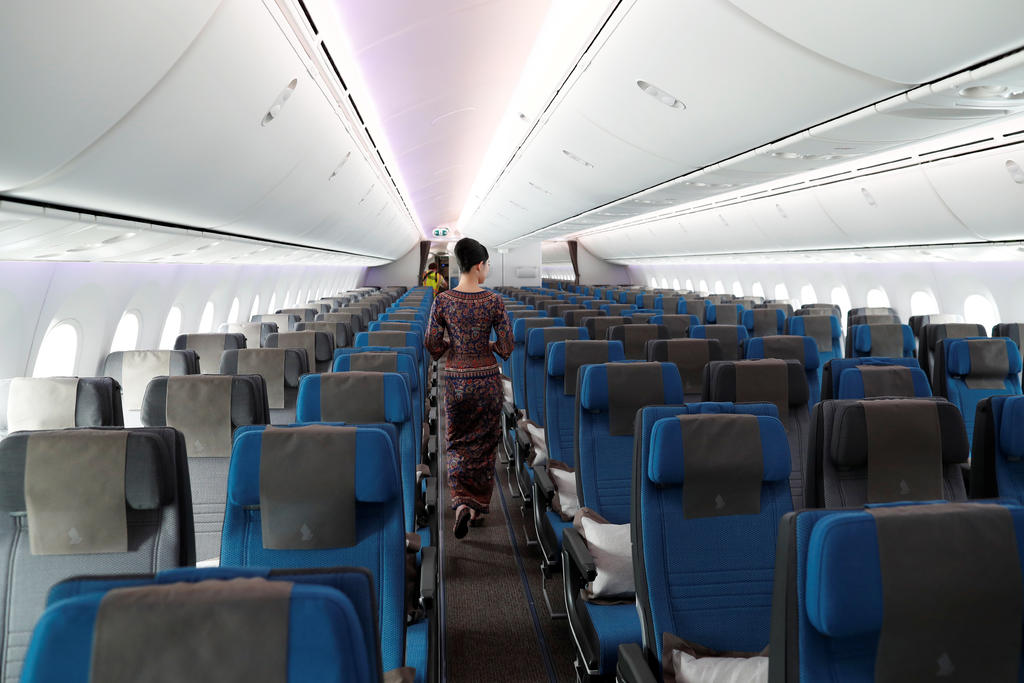 From April to June 2019, Singapore Airlines, SilkAir and Scoot carried a total of 9.36 million passengers, or ~104,000 per day. 
In the quarter just ended, the three carriers ferried only 38,000 passengers, or 418 per day. It's hardly unique to the SIA Group, but still a stark picture of how hard COVID-19 has hit. Load factors have fallen from 83% to just over 10%, which means we won't be having middle seat wars for some time to come. 
Deferment of Airbus deliveries agreed; 67% of the fleet now in storage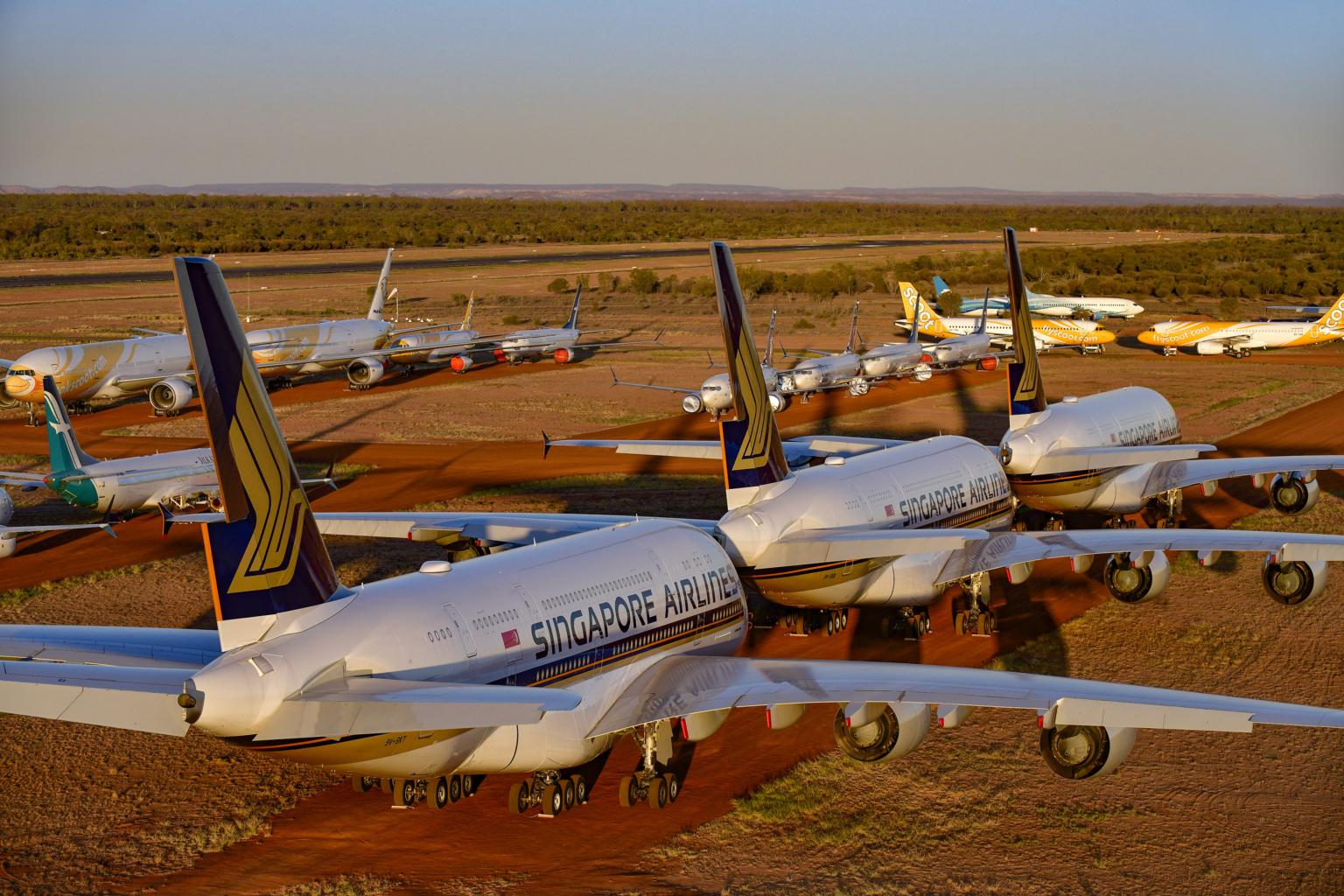 On the aircraft utilization front, SIA continues to engage Airbus and Boeing to negotiate deferments on the delivery of existing aircraft orders, as well as the schedule of progress payments. The group notes that an agreement with Airbus has already been reached, while discussions with Boeing are ongoing. 
As a reminder, the SIA Group currently has the following aircraft on order:
 
Firm Orders
Delivered
Remaining

B777-9

20

0

20

B787-10

44

15

29

A350-900

67

48

19

B737 MAX 8

37

6

31

A320neo

33

3

30

A321neo

16


(10 of which are leases)

0

16

B787-8

13

10

3

B787-9

12

10

2

Singapore Airlines

SilkAir

Scoot

 
It seems likely anyway that the launch of the B777X will be delayed until 2022 due to soft demand. Singapore Airlines was planning to introduce the aircraft in 2022, so this may snowball into a further year's delay (or possibly more, given how pessimistic IATA is about a quick recovery). 
SIA is currently storing 67% of its fleet either at Changi or in Alice Springs. 33 passenger aircraft are being deployed on cargo-only services, while a further 32 handle the operation of its scaled down route network. 
| | |
| --- | --- |
|   | Aircraft |
| Freighters | 7 |
| Deployed on passenger services | 32 |
| Deployed on cargo-only services | 33 |
| Stored at Changi Airport | 119 |
| Stored at Alice Springs | 29 |
| Total | 220 |
SilkAir integration remains on track, as do flat-bed Business Class seats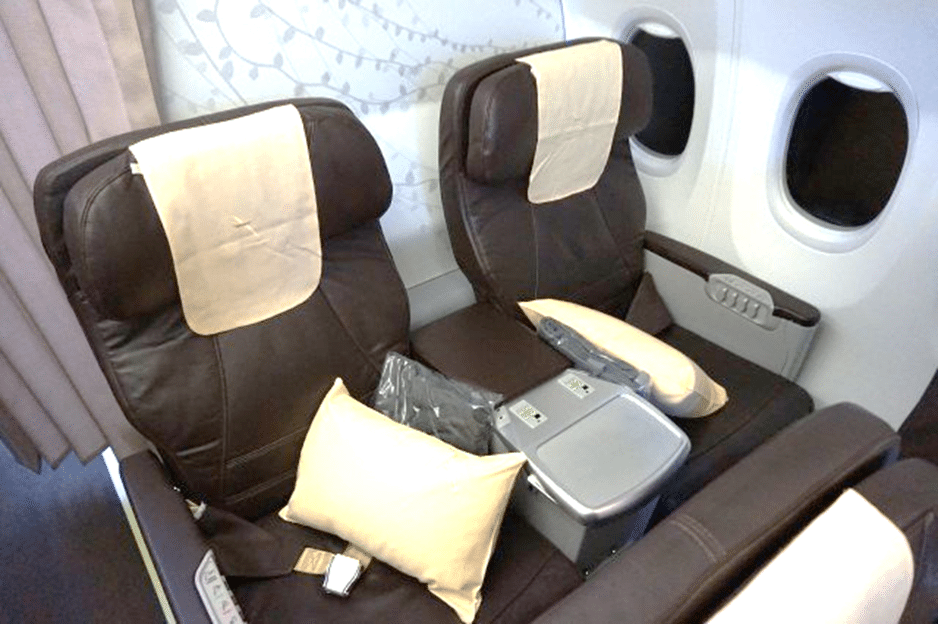 Singapore Airlines announced in May 2018 that it would fold SilkAir into its parent brand. The merger is set to take place only after SilkAir undergoes a S$100M major cabin upgrade, which will see lie-flat seats added in Business Class, and seat-back IFE in all classes. 
In February 2019, Thompson Aerospace was selected to be the supplier of the new Business Class seats, and although the exact seat has not been announced, mention was made of a "forward-facing staggered layout". It's quite likely we'll see something similar to the Vantage seats used on flydubai and JetBlue, with Singapore Airlines' own aesthetic customizations.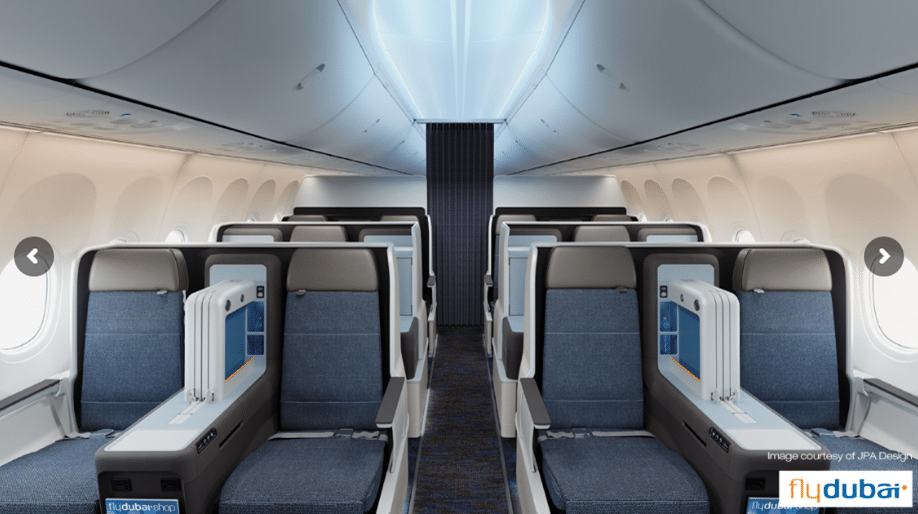 SIA has said that the integration of SilkAir remains "on track", and "customers will benefit from a step up to the Singapore Airlines inflight experience as we transition the SilkAir narrowbody operations to SIA, starting with the 737-800 aircraft, in Q4 FY20/21."
This means we'll see the new flat bed seat announced somewhere in January-March 2021, and I'm quite excited to see what they have in store. 
Koh Samui route "indefinitely suspended"
The loss of a holiday destination is hardly a big deal in the grand scheme of things, but it's interesting to note that SilkAir's Koh Samui route has been "indefinitely suspended". This means that even when SilkAir resumes services across its network, Koh Samui won't be making an appearance for a while. 
Koh Samui airport has always been a bit of a unique situation. The 2,100m runway imposes restrictions on the size of aircraft that can be used, and the only plane SilkAir has which can serve the destination is the Airbus A319.
We know that SilkAir plans to phase these out and transition to an all-Boeing fleet, so the question then becomes whether these aircraft get pawned off to Scoot, or Koh Samui disappears from the network entirely. 
Less than 50% of pre-COVID-19 capacity estimated by March 2021
SIA's passenger traffic has recovered somewhat from the nadir of April and May, thanks in a large part to the resumption of transit flights through Changi. The airline is able to carry one-way transfer traffic from Australia, New Zealand, China, Hong Kong, Taiwan, South Korea, Japan and Europe to any point in the SIA Group network. It can also carry two-way transfer traffic between the South West Pacific and Europe, South West Pacific and North Asia, and between North Asia and Europe. 
Although SIA is open to increasing frequencies if demand warrants, it notes that recovery is likely to be slow. The IATA and ICAO have revised downwards their projections for the recovery of global passenger traffic, and forecasts now estimate a 2-4 year recovery period to pre-pandemic levels. 
SIA's view is that group passenger capacity at the end of FY20/21 may be less than 50% of pre-COVID-19 levels. 
Conclusion
These are some historic losses for the SIA group, but then again, we're in a historic time too. 
Singapore Airlines' survival is of course not in doubt- the government has indicated in no uncertain terms that it will back the airline. That said, despite the early green shoots of recovery (as evidenced by the slowly expanding route network), the pain will continue until travel restrictions are lifted or a vaccine is found- neither of which looks likely for 2020.