TL;DR: The UOB Preferred Platinum AMEX is the best card for dining, both in Singapore and overseas with 4 miles per $1. But because it was a good thing, it is now gone.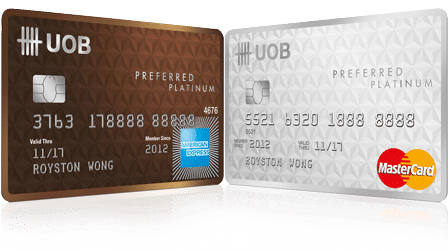 Back in Jan I wrote about a method you could use to get a UOB Preferred Platinum AMEX, so long as you had an existing UOB card
SMS spacespace to 77862
For example: SMS Yespp 7890 S1234567H to 77862.

To give a bit more clarity, "7890" here is the last 4 digits of your existing UOB card (This option will only be available to people who have an existing UOB card and not new applicants). "Yespp" means you want to apply for the Preferred Platinum Account. And yes, 77862 is the official UOB SMS number, you can verify that online.
Based on comments left below the article, the following people tried this method, and the majority reported it worked
@C-Yes
Lionel-Yes
Eddie- No
Tyrhung- Yes
Gabe- Yes
Ice- ?
KT- yes
Zac- Yes
Bench-Yes
D-no
Bleah- yes
Jason- yes
Anna- yes
Nikki- no
Alvin- yes
XTan-yes
Felicity- yes
Andy-yes
Cloudy-?
I can't explain why it would work for some and not others. I assume everyone already has an existing UOB card and formatted their SMS correctly. So unless the datapoints suddenly all turn negative, I'd encourage those of you who already have a UOB card to give this a try.
For the rest who don't, check out this article on dining cards in Singapore for alternatives.