Elite status with airlines is no doubt something useful to have. It can be the difference between your bag being first off the belt or last, between waiting out a flight delay in the lounge versus standing around at the gate, between certainty in your travel plans or first on the bump list.
The question is- how much are you willing to pay for it, both in terms of explicit cost and butt-in-seat miles? I ask because Malaysia Airlines is running a promo that was just brought to my attention by an anonymous reader.
Bookings made between 26 October and 8 November 2017 and flown on MAS-operated flights between 26 October and 31 December 2017 earn double elite miles.The eligible cabin classes are as follows (full T&C here):
Note that this doubles your elite miles, not your redeemable miles. For example, if you were to fly from Kuala Lumpur to London, you'd earn 26,348 elite miles towards status, but 13,174 redeemable miles.
To refresh your memory, here's how many elite miles you need for status with Malaysia Airlines Enrich and what each tier maps to:
Enrich Silver: Ruby
Enrich Gold: Sapphire
Enrich Platinum: Emerald
OneWorld Emerald is probably the most lucrative, as it gives access to member First Class lounges regardless of cabin of travel, although lounge access is also possible with OneWorld Sapphire, albeit at the Business Class level.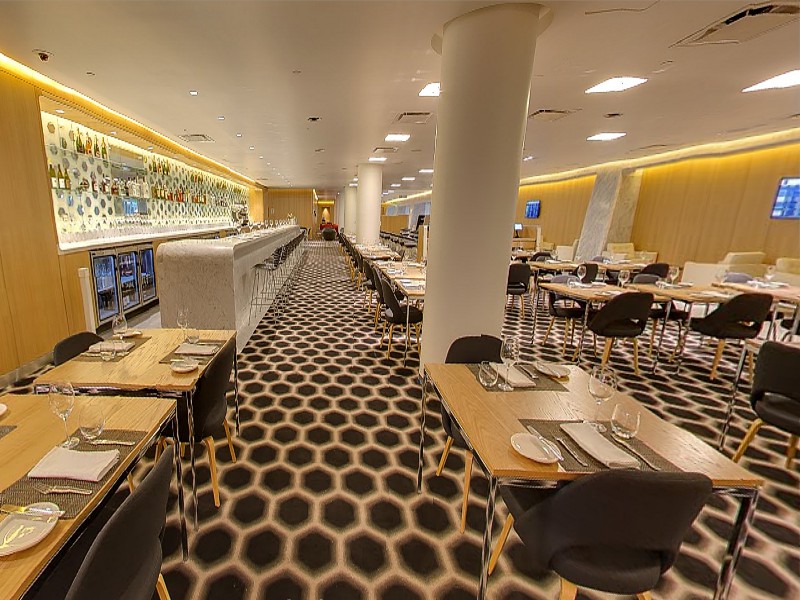 But how much would it cost? Assuming you start from a zero elite miles balance, you'd need to fly 2x return trips to London for Enrich Gold (Sapphire) and 4x return trips to London for Enrich Platinum (Emerald).
MAS flights are relatively cheap, especially if you price out of SIN. However the cheapest cabin classes don't qualify for this promotion. Here's how V class economy prices for a round trip from Singapore to London:
Therefore, you could buy Enrich Gold (Sapphire) for S$2,585 and Enrich Platinum (Emerald) for S$5,170. And all it'd take you is 14 hours. Each way. In this.
I'm guessing $5,000 is a bit more than most people would be willing to pay for a year of One World Emerald status, even if it means getting access to lounges like this.
You might be thinking that you'd get some value out of the miles you'd earn on such a status run, but remember that in June this year MAS utterly gutted its loyalty program by dynamically pricing all awards based on revenue prices. As Loyalty Lobby puts it, this effectively makes their loyalty program a cashback program. Therefore I wouldn't count on getting too much value out of the miles that you'll have to credit to Enrich in order to earn elite status. It's best you think of these miles as a write off that you need to incur for this to work.
You only have 3 days left to book, so I'd make a decision soon. I hear London is lovely this time of year.