If you've been following this site for a while, you'll have come to realise that when UOB says "promotion", whatever follows needs to be followed with a hefty pinch of salt.
UOB is in the habit of running what I call "blind promotions", or promotions where you do not know before participating whether the quota has already been exhausted. I find this very consumer unfriendly, because it's essentially asking you to take a gamble. The headline screams "Earn up to XX miles per dollar!" –> You put the spending on your card –> "Sorry, the promotion has been exhausted" you get told at the end of the month.
There's no way you can verify if this is true, and that means all the risk lies with you (of the promotion being exhausted) and all the benefit lies with UOB (of earning the merchant fees on the expenditure you diverted to their card in hope of participating in the promo).
Other banks do not generally do not follow this practice- they may place caps on what you can earn, but they don't place quotas on how many can take part. For example, when DBS does a bonus miles promotion with its Altitude cards, there is no quota on number of people who can participate.
So it should be no surprise that UOB's latest PRVI miles promotion follows a similar theme: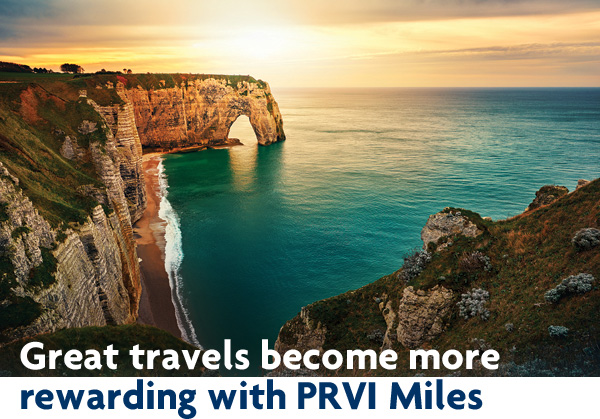 From now till 31 December 2017, UOB is offering 3 mpd on overseas shopping and dining paid for with the UOB PRVI Miles card. That's the headline, at least. Dig deeper into the T&C and you'll find that
It's for the first 3,000 registered cardmembers (you can register here)
You need to spend a minimum of S$1,000 on "eligible transactions", eg overseas shopping and dining
3 mpd is capped at S$2,000 of eligible transactions
The maximum miles you can earn from this promotion is 6,000. When you consider that 4,800 of these miles are base ($2,000 @ 2.4 mpd) and only 1,200 ($2000 @ 0.6 mpd) are bonus, that doesn't sound like a really compelling promotion at all.
UOB defines the following MCCs as dining:
What's interesting is that they've included things like supermarkets, drug stores, liquor stores and convenience stores in their definition of dining, which is a generous interpretation by any means so credit where it's due.
Note that hotel dining will not be covered under this definition (hotel dining is a confusing one for me- I know that there are times when a restaurant may be in a hotel but still retains its own MCC (eg Imperial Treasure at Crowne Plaza Changi Airport), but given that there's no way to ascertain this ex-ante I never take the risk). I personally don't see much value in this insofar as I have my UOB Preferred Platinum AMEX card which gives me 4 mpd on local and overseas dining (it's recently been capped though).
The following categories are considered by UOB to be shopping for the purposes of this promotion:
Where shopping is concerned, I'd much sooner use the Citibank Rewards card, which gives me 4 mpd on local and overseas shopping and doesn't run the risk of me diverting spend for a promotion that's already been exhausted.
Remember that UOB has a rather unusual way of defining overseas transactions. While other banks define an overseas transaction as any transaction carried out in foreign currency, UOB adds the additional requirement that the payment gateway must be outside of Singapore.
What this means is that if you were to pay US$100 through Paypal, that US$100 would be converted to its SGD equivalent and earn miles at a rate of S$1=1.4 miles and not 2.4 miles because Paypal will carry out that transaction through its Singapore-based processing gateway. Again, I find this really consumer unfriendly, because how on earth are you supposed to know where a company hosts its payment gateway?
TL;DR: I really hope UOB stops doing blind promotions, because these undermine its otherwise strong credit card portfolio (and I do like the PRVI Miles card- it's my go-to for local and overseas general spending). I mean, people have written to the ST Forum about UOB's promotions . And we all know that the ST Forum is reserved for only the most serious of grievances that require immediate and high profile public discourse.
Thanks to Kenneth for this tip