Every so often, UOB dips into their marketing budget and from the recesses of the interweb pour forth another wave of puff piece "editorials" from influencers, current affairs sites (insofar as Facebook drama and people misusing bikesharing services can be considered "current affairs"), and these guys again waxing lyrical about how the product is the best thing since sliced bread.
And then I have to take an evening off to write a few thousand words worth of rebuttal because I hate it when someone is wrong on the internet. And then hope and pray that Google's algorithm ranks my demented ramblings above the gushy sycophantic drivel so that newcomers to the miles game don't get misled.
Well, evidently the Krisflyer UOB accounts haven't brought in their $1.5 billion in deposits yet, because the sponsored post du jour is from Moneysmart, titled "The Krisflyer UOB account has enhanced features, is it worth a second look?" (evidently, the writer never read Betteridge's law of headlines which says that "any headline that ends in a question mark can be answered by the word no")
In light of the recent changes that have been made to the product, he concludes by saying (spoiler alert):
the Krisflyer UOB account and debit card are worth considering in 2018
The funny thing is I actually covered these enhancements back at the end of January when they were first introduced. My conclusion was that although they're better than nothing, they're ultimately window dressing and the retention of the 5% cap on bonus miles plus $500 minimum spending requirement to earn any miles means the product still remains fundamentally flawed.
You know the drill by now. Let's get started.
1. You now earn interest on the KrisFlyer UOB Account!
Headline: Bank account now gives interest.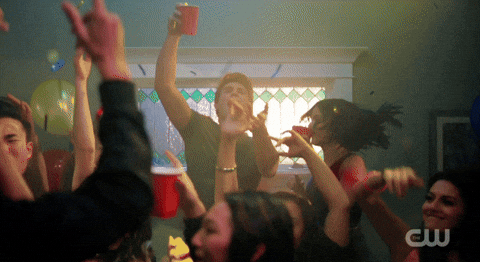 Almost blacked out from euphoria there. Here's what the writer has to say:
The improved KrisFlyer UOB Account now gives interest at a rate of 0.05%. This is on par with many other basic savings accounts in Singapore. This means that the KrisFlyer UOB Account is already better since it awards miles when you spend on the debit card.
There are two parts to dig into here.
(1): This is on par with many other basic savings accounts in Singapore
(2, which follows from 1): This means that the Krisflyer UOB Account is already better since it awards miles when you spend on the debit card
Let's look at (1). Thanks to Moneysmart's own website, I can see a quick listing of numerous savings accounts in Singapore. 17 options are listed. Of these, 10 have 0.05% as their lowest rate, and you could easily increase that by simply crediting your salary to the account. But if you have the Krisflyer UOB account, 0.05% is your highest rate. Put $1,000 or $1,000,000 in that account, you'll still earn 0.05%.
Besides, when we do these comparisons from a consumer point of view, we don't look at the market average, we look at what our best alternative is. And for someone who wants a zero effort bank account (no need to credit salary, do any credit card spend or buy investments), he/she could use the CIMB FastSaver account which offers 1% interest on the first $50,000.
So you can't really conclude (2), because it's a false dichotomy to say that you either take
A bank account earning 0.05% without miles
A bank account earning 0.05% with miles
The question is whether the miles and benefits from the Krisflyer UOB account offset its low interest. And that's something we'll address at the end of this post.
2. You can now use Mighty FX to earn KrisFlyer miles
Let's give credit where it's due, because this is a nice addition to the product. That said, it's not a Krisflyer UOB account exclusive- MightyFX always existed as a product, the difference is they now integrated the two.
But the benefit lies in the integration, because the one thing that the Krisflyer UOB debit card now has going for it is that it's the only card that lets you earn miles* on overseas spending while avoiding foreign currency transaction fees.
*Remember that you need to spend a minimum of $500 a month to earn any miles and your bonus miles are capped at 5% of the MAB (meaning your effective mpd decreases once you breach your cap).
Krisflyer UOB is currently offering 200 miles for every conversion of minimum $1,000 capped at 800 miles per calendar year. That's equivalent to $16, at a 2 cent valuation and assuming you max it out.
3. Peripheral benefits for travellers
The writer reminds us that the Krisflyer UOB account comes with the following benefits:
Enjoy $10 off ChangiWiFi,
$10 off Grab rides to or from airport,
direct convenience fee waivers on Scoot flights for the principal cardholder,
and other Scoot benefits.
He adds, almost as an afterthought, "of course, do take note of the terms and conditions behind each of these travel perks."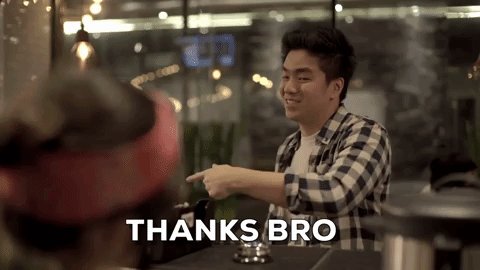 I was going to forget until you reminded me. Let's talk about the T&C and try to value each of these benefits.
$10 off a Changi WiFi rental (minimal value)
The $10 off at Changi WiFi is limited to one redemption per calendar year, and come on, Changi WiFi is giving away discounts left right center
HSBC, AMEX, SCB, UOB, OCBC (can't find the link but the code checks out), NTUC members (including all affiliates like UWPI, MIWU, NEU, AUSBE, CIEU, HDBSU and many other acronyms I didn't know existed)- get 7% off
$5 off with the code  SAVEFIVEWIFI (travel by 30 June 18)
2 free days with minimum 4 day rental with code FOC2WIFI (travel by 30 June 18)
Interestingly enough, the 7% savings code seems to be yielding way more than 7% savings. I'm not sure if this is a glitch or design:
Anyway, the point is this discount is really nothing special. It's even less special if the screenshot above isn't a glitch, because that means I can get a bigger discount without even needing the Krisflyer UOB account.
$10 off Grab rides to or from airport ($20)
If you go to the airport at least once a year, you can value this benefit at face value. Note that the $10 off Grab Rides is capped at two redemptions per year.
Direct convenience fee waivers on Scoot flights for the principal cardholder ($40)
This, thankfully, has been much improved from the original version of the product. Back when the Krisflyer UOB account first launched, you had to spend a minimum of $250 on a Scoot booking in a single transaction, after which  you'd get a fee waiver voucher that could be used on your next booking, and…you got a maximum of one waiver a year!
As a Krisflyer UOB debit cardholder, you get a waiver of the $10 convenience fee per sector per transaction. Let's assume you take two holidays a year on Scoot and value this at $40 (you pay $20 per trip as the convenience fee applies by sector).
Other Scoot benefits  ($52)
The other Scoot benefits include free seat selection (for the principal cardholder only), priority check-in and boarding and a complimentary luggage upsize when you pay to check a bag. Seat selections start at $7 each way, so with our assumption of two round trips a year let's call that $28 of value. Priority check-in and boarding starts at $6, so that's $24 of value annually. I wouldn't assign a value to the upsized luggage because it requires me to buy something in the first place. Charitably, we'll take the total value of the benefits as $52. The real value depends on whether you'd have paid for that in the first place.
That gives us a total value of $112 for the Scoot benefits, Grab vouchers and convenience fee waiver.
4. Chance to win an Economy Class ticket to Phuket on SilkAir
FREE AIRTICKET OMGWTFBBQ.
The kind you could have…if you actually used a proper miles card.
The first 500 new applicants to charge a minimum of $500 on their KrisFlyer UOB Debit Card in a calendar month, as well as maintain a minimum monthly average deposit balance of $5,000 in their KrisFlyer UOB Account will qualify for a complimentary return SilkAir ticket to Phuket.
Bro (I hate it when people call me bro), you mentioned in the previous point that one should take into account the terms and conditions of the travel perks. I think you should all the more have a very close read of the T&C for this free ticket.
Let's leave aside the fact that you'd need to be within the first 500 new applicants to charge $500 with a MAB of $5,000 to win, and as with every UOB promotion you have no real way of knowing whether you're within the first 500 at the time of spending. Let's instead talk about the conditions that come with the ticket assuming you win.
Because the T&C are appallingly restrictive and easily the most "shake my head" conditions I've ever seen. First, the travel period for this complimentary ticket is from 11 June to 31 October 2018, with blackouts from 14-15 June (Hari Raya Puasa) and 9-10 August (National Day). Straight away there go two long weekends which would be perfect for flying to Phuket.
Second, the complimentary ticket is restricted for use on flights MI 750, 758 and 749 only. 750 and 758 are going to Phuket. You only have one choice when coming back- MI 749. What time does that leave? Wait for it…
8.50 in the AM. That means your vacation is effectively cut short by one day. Given that MI operates 5 flights daily to and from Phuket, it seems almost mean-spirited to make people get on the first flight home.
Third, the redemption process doesn't fill me with a lot of hope. Here's how you go about redeeming your free air ticket.
First, you submit 3 sets of travel dates to the Silkair reservations centre via email. If one of the dates is available, you'll get a call to confirm.
If they aren't, the call centre will give you other proposed dates which you need to confirm within the next 24 hours.
Now, I have no idea what bucket of seat inventory they pull this free ticket from, but I can promise you it isn't full fare economy. In a best case scenario, maybe it's the discounted economy revenue bucket. In a worst case? Same bucket as economy saver awards. I don't know, but if I were you I'd probably hold off blocking my leave until the ticket is redeemed and confirmed (oh, and you need to physically go down to the reservations office in United Square to complete your booking).
Fourth, and the icing on the cake: you have to pay all airport and government taxes on the ticket.  That comes to about $67.90.
This free air ticket has so many strings attached, it might as well be a marionette. It makes you wonder why they bothered to give it at all. I mean, guys, if you want to give something, can't you just give it with two hands?
Maybe you'd be better off putting that money in a savings account with 1% interest and using the interest to buy the ticket outright at $148 with SIA's ongoing fare deals. Once we account for the $67.90 of taxes we need to pay, the incremental value is about $80
Adding up the value of the benefits
You'll notice I've been assigning a value to each of the benefits. Let's recap:
800 miles from Mighty FX conversions ($16)
2X $10 of Grab Vouchers ($20)
Convenience fee waiver for Scoot ticket purchases ($40)
Other Scoot benefits ($52)
Economy class ticket to Phuket ($80- assuming you get and can redeem it)
That's $208 of value, and it should be clear that I have been very generous with my calculations in favour of the Krisflyer UOB account.
And that brings us back to the question I raised at the start of this article- do the miles and benefits outweigh the low interest? The writer gives three sample profiles in his article:
When interest is taken into account,
Lois: $10 interest + "$208" benefits= "$218″*
Selina: $20 interest + "$208" benefits= "$228"
Diana: $25 interest + "$208" benefits= "$233"
*I'm using "" to illustrate that the value of the benefits is variable, depending on your assumptions and consumption patterns
What if the three of them had placed their respective MABs with the CIMB FastSaver account for a year?
Lois: $200
Selina: $400
Diana: $500
See? Selina and Diana are way better off. And remember that Lois has $200 in cash with the CIMB FastSaver, whereas with the Krisflyer UOB account she has $10 in cash and $208 in benefits, the value of which will vary significantly depending on the individual.
"But wait a minute!" You say. "You're forgetting the miles!"
Er, no. I'm not. Lois, Selina and Diana are perfectly at liberty to go and get a DBS Altitude card, which requires a minimum income of $30,000 and gives 1.2 mpd on local spend, 2.0 mpd on overseas spend and 3.0 mpd on online hotel and airfare spend. We assumed they do 2 overseas trips a year, so let's assume, and again I'm being very generous to the Krisflyer UOB account, that spending is split 80-10-10 for local/overseas/online hotel and airfare to give a weighted average of 1.46 mpd.
What do we have now? (just for fun I'll throw in the OCBC 360 account as well and assume they credit their salary there for 1.25% annual interest)
| | | | |
| --- | --- | --- | --- |
| | With Krisflyer UOB Account | With CIMB FastSaver + DBS Altitude | With OCBC 360 + DBS Altitude |
| Lois | "$218"  +10,080 miles | $200 +10,512 miles | $250 + 10,512 miles |
| Selina | "$228" + 36,000 miles | $400+ 43,800 miles | $500 + 43,800 miles |
| Diana | "$233" + 42,000 miles | $500+ 43,800 miles | $625 + 43,800 miles |
This looks pretty damning, if you ask me.
"But wait a minute!" You say. "Why are you assuming these guys can get cards? Doesn't the writer nuance his stance by saying this:
If you want to earn KrisFlyer miles in 2018, and don't want to get or don't qualify for a credit card, the KrisFlyer UOB Debit Card and Account are the way to go.
The short answer is- I'm not assuming they can get a credit card. The writer is assuming they can get a credit card. Just look at his sample profiles:
Clearly, someone spending $2,500 a month earns at least $30,000 a year and can get a card, so Selina and Diana are clearly able to do much, much better with the CIMB FastSaver and DBS Altitude option (or the OCBC 360 with a salary credit).
What about Lois? Lois has $20,000 in the bank, which she could pledge as collateral in order to get a credit card if she really wanted to. But let's assume she doesn't. In fact, let's get a bit broader and think about the types of people who wouldn't qualify for a credit card:
People with annual income <$30,000
Less well-off retirees (retirees can hold on to the cards they had while they were working or apply for new ones secured by a fixed deposit)
Students
Undischarged bankrupts (and, probably those who have filed for bankruptcy before)
This brings us to the other fundamental flaw with the Krisflyer UOB account- you need you need to spend a minimum of $500 a month if you want to earn miles. 
I doubt that students, financially less well-off retirees or undischarged bankrupts should be spending that much a month,  much less that these groups would see earning miles as a priority (I've been told that Krisflyer UOB is soliciting sign ups on NUS campus but I can't figure out why, unless NUS students are flying like a Gulfstream G650 jet (that's how the lyric goes, right?) )
That means the only group the Krisflyer UOB account could reasonably target are individuals like Lois who want to earn miles through credit cards, but fall just short of the income requirement. But even then, Lois spends $600 a month, and based on an average savings rate of 20%, someone spending $600 earns $750 a month. If you're in that category, the miles game might not be for you.
The more I think about it, the more I feel that UOB has monumentally mis-scoped their product. By putting a cap of 5% of MAB on bonus miles, you lose out on the upper end- rich individuals who want to use their excess cash balances to generate miles. But by putting a minimum $500 spend to earn any miles at all, you lose out on the lower end- students who might have seen this product as way to start building their miles balances.
Wrapping it up
In April last year when the Krisflyer UOB account was first launched, the same author penned an article critical of the product titled "KrisFlyer UOB Account: Here's What Needs To Be Done For People to Actually Want to Sign Up".
In that post he raised some very valid points about the problems inherent in the product, but of all the objections he cited, only one has been addressed by the bank- the addition of 0.05% interest. And as I showed you here, that's really not something that should make you drop everything and run to a UOB branch.
The funny thing is that he called out UOB for "relying on the fine print" and "pretending the fine print doesn't exist". Boss, nothing's changed. I mean, look at the fine print for the free ticket to Phuket and tell me that's not ridiculous.
Therefore I'm struggling to understand how he surmises that "the KrisFlyer UOB Debit Card and Account has definitely changed for the better" (and before anyone says "sponsored post lah, of course the conclusion is biased" I think it's unfair to prejudge these things. Sponsored posts can be biased, but sponsored posts need not be biased). For the record, the dude who wrote this actually has some pretty useful articles that I've learned stuff from, so it's disappointing he'd put his name on something like this.
TL;DR- The Krisflyer UOB account is fundamentally the same confused, poorly conceived product it was when it debuted in April last year, with a couple swabs of fresh paint dabbed around the edges. Moneysmart's article is way off base and as long as UOB refuses to budge on either the $500 min spend requirement or the 5% MAB bonus miles cap, I really can't see a niche that this product would appeal to, given the abundance of excellent ways to generate miles with credit cards.
Oh well, at least he disclosed it was sponsored.