The Crowne Plaza Changi Airport is celebrating its 10th anniversary since opening its doors to travelers on 28 May 2008. To celebrate its 10th anniversary, Crowne Plaza Changi Airport is holding a contest in which one winner wins the following :
1,000,000 IHG Rewards Club points
2-night stay in the Crowne Plaza Changi Airport in a suite with breakfast for two
Note that this contest is open only to Singapore residents aged 21 years and above as of 9 April 2018 (and yes, I do qualify for this contest). [Edit : The T&C has been updated to say that the contest is open to Singapore Citizens, Singapore Permanent Residents and Foreigners]. Aaron has reviewed this hotel eons ago and if you so wish to put yourself to sleep by reading with his long-winded narrative, you could do so here.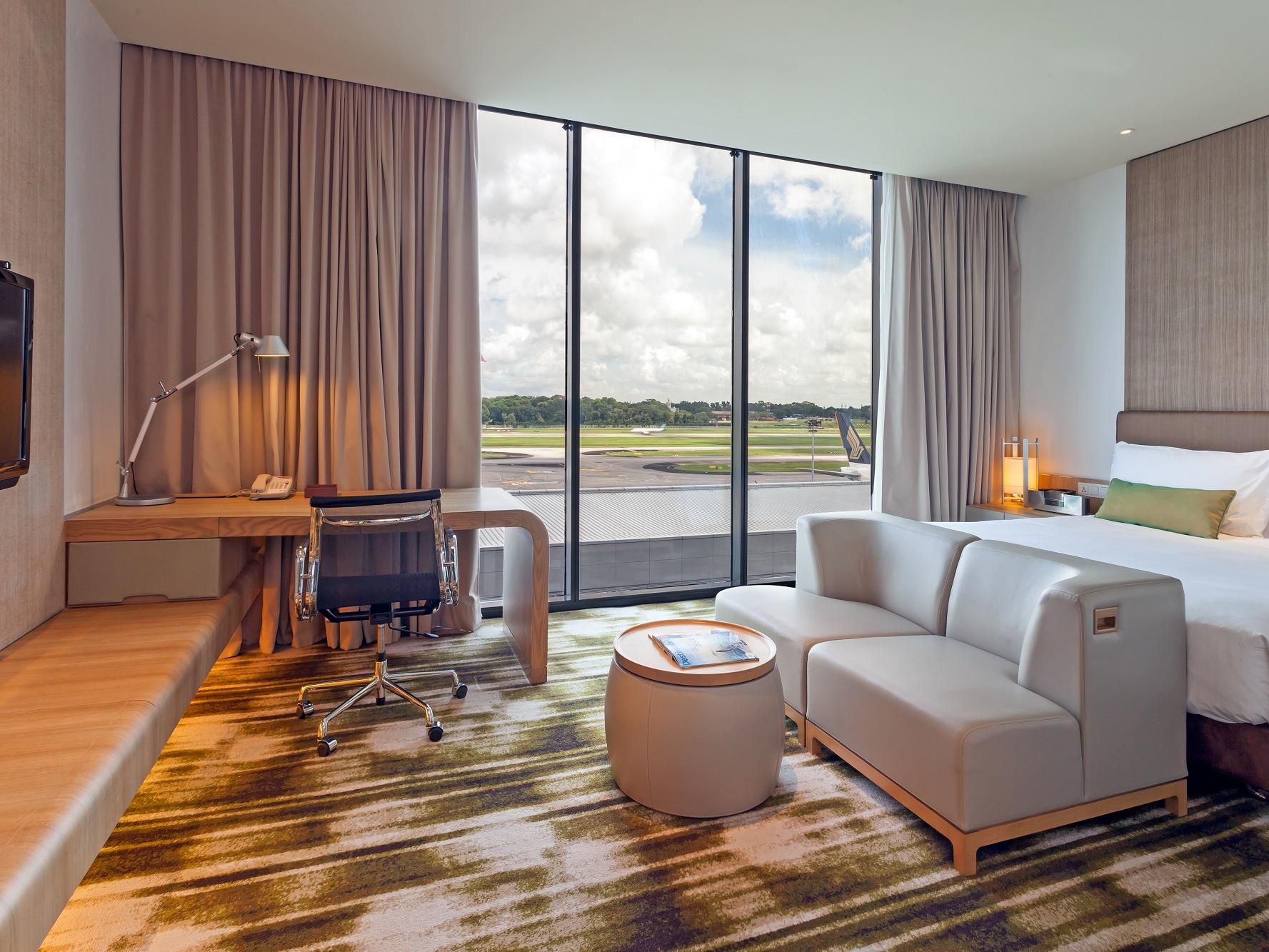 All you have to do is to submit the correct answers to the questions posed by Crowne Plaza Changi Airport to stand a chance to win. The contest runs from 9 April 2018 to 15 May 2018 and the winner will be announced on 28 May 2018.
The answers for the quiz are :
28 May 2008
4 years.  2015, 2016, 2017,2018
Terminal 3
What can 1,000,000 IHG Rewards Club Points do?
Tl;dr: A lot.
For starters you could basically plonk yourself in the Intercontinental Bugis which has award nights going at 60,000 points per night, for a total of 16 nights. If you find yourself in an area with an IHG hotel which is going at 10,000 IHG Points, you're basically looking at spending close to 3 months sleeping in the hotel. So if you so wish to stay in an Holiday Inn Express for 3 months straight, you could do so with 1,000,000 IHG Rewards Club points.
Also if you're ever so inclined, you could transfer those points to airline miles at a rate of 10,000 IHG Rewards Club points to 2,000 miles. So if you look at it from another perspective, you could win 200,000 miles from this contest. But personally, I'd rather take the points for stays at IHG properties given how hard it is for us to earn hotel points here in Singapore.
All the best in this contest and may the random number generator ever be in your favour!