I've previously written about the published benefits of the newly-relaunched AMEX Platinum Charge card, as well as why I decided to get it despite the hefty $1,712 annual fee.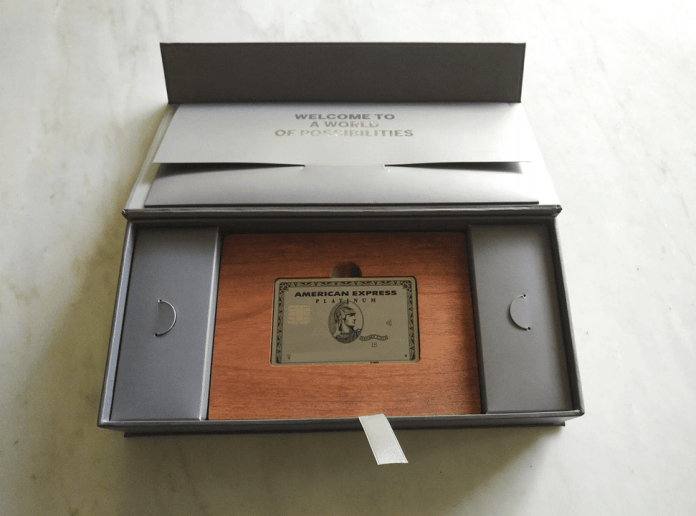 In the time that I've had the card, I've had fun digging into some of the lesser-known benefits, but only recently became aware of one unpublished benefit that could be the best of them all.
AMEX's "One Annual Fee" Policy
AMEX's policy is that Platinum Charge cardholders will only pay one annual fee– the highest annual fee of all the cards they hold. In other words, a Platinum Charge cardholder will only ever pay a maximum of $1,712 in annual fees. This is subject to a maximum of 3 cards, 2 credit and 1 charge. In other words, you can get the annual fee of up to 2 more cards absolutely free.
Apply for the AMEX Platinum Charge here
This creates a great opportunity to "upsize" your Platinum Charge benefits by signing up for a few other American Express cards…
AMEX Platinum Reserve
The AMEX Platinum Reserve normally carries an income requirement of $150,000 per year and an annual fee of $535. Platinum Charge card members will presumably already met the income requirement, and with no annual fee to pay, getting this card is a no brainer.
I applied for the card online (too bad the AMEX Platinum Reserve has no member-refer-member mechanism) and got it within two days.
The Plat Reserve comes with a big stack of welcome vouchers, including the following:
$100 Tower Club F&B voucher
$50 Marriott dining voucher
Marriott Cafe 50% off high tea certificate for 2-6 pax from Mon-Fri
Lawry's The Prime Rib Singapore 40% off for 4-20 pax from Mon-Sat lunch
50% off bill for 8-10 pax at Asian Market Cafe, Ellenborough Market Cafe or Cafe Swiss
2 x Complimentary cake or house wine at any FAR card restaurant
Complimentary bottle of house wine with 4 pax at buffet lunch/dinner at Marriott Cafe
Complimentary bottle of wine at Napolean Food & Wine Bar, Praelum Wine Bistro, and Burlamacco Ristorante
Discount spa vouchers at Spa Rael, The Ultimate and Adeva Spa
Complimentary 2 night stay at any participating Frasers Hospitality property
$190 nett stay at Amara Sanctuary resort, Hotel Fort Canning, The Quincy Hotel, YOTEL Singapore Orchard Road
$150/190 nett stay at Dorsett Singapore and M Social
$150 nett stay at Rendezvous Hotel Singapore, The Sultan
Discounted weekend rate + complimentary room upgrade vouchers at both Fairmonts and Swissotel
The pick of the litter is undoubtedly the 2 night complimentary stay at a participating Frasers Hospitality property, a voucher you'll receive each year you renew your AMEX Platinum Reserve membership. You can see the list of participating properties here, and make your booking online using the code AXPLAT.
The Near Away vouchers provided to AMEX Platinum Reserve cardholders provide access to discounted staycation rates in Singapore, with no room costing more than $190 nett. Other highlights include the $100 Tower Club voucher, $50 Marriott dining voucher and some additional group dining discounts (most of which you'd already have thanks to your AMEX Plat Charge membership).
All in all, a pretty nice haul at no incremental cost to AMEX Platinum Charge Cardholders. I think I even have a $20 NTUC voucher coming my way for applying through the SingPass MyInfo system…
AMEX KrisFlyer Ascend
The AMEX KrisFlyer Ascend normally has an annual fee of $337.05. This fee is not waived for the first year, but can be waived for subsequent years for Platinum Charge members.
Assuming you've not held the card before, you'll be eligible for 43,000 KrisFlyer miles when you spend $10,000 within 3 months of approval. Even if you're not, you'll at least enjoy the four complimentary lounge vouchers (although as a Platinum Charge cardholder you'd have unlimited lounge access anyway) and the complimentary night stay at selected Hilton Properties in Asia Pacific.
You can sweeten the deal even further by applying for the AMEX KrisFlyer Ascend card via SingSaver, which gets you $150 of cash upon approval. Remember to fill out the rewards registration form after you apply so your gift can be properly credited to you.
Conclusion
The catch, if you want to call it that, is that you have to be a Platinum Charge cardholder first. With a $200,000 income requirement and a $1,712 annual fee, the pool of people willing/able to apply is likely going to be small.
But if you've already taken the plunge, then applying for the Platinum Reserve and Ascend cards can net you some additional free hotel nights and dining vouchers. Why not?