It's been a funny couple of years for the SIA group and credit card processing fees. It seems like only yesterday that their flagship Singapore Airlines brand tried to implement a 1.3% surcharge on selected Economy Class flights, a move met with universal derision and reversed barely 24 hours later.
Fast forward a year and a half, and now they're making the headlines for the right reasons: Scoot is removing all payment processing fees globally, effective today.
You'll no longer need to pay any additional fees regardless of which method of payment you choose to use: credit card, Google Pay, PayNow, PayPal, AXS or Apple Pay. The change is already in effect, as the screenshot below shows: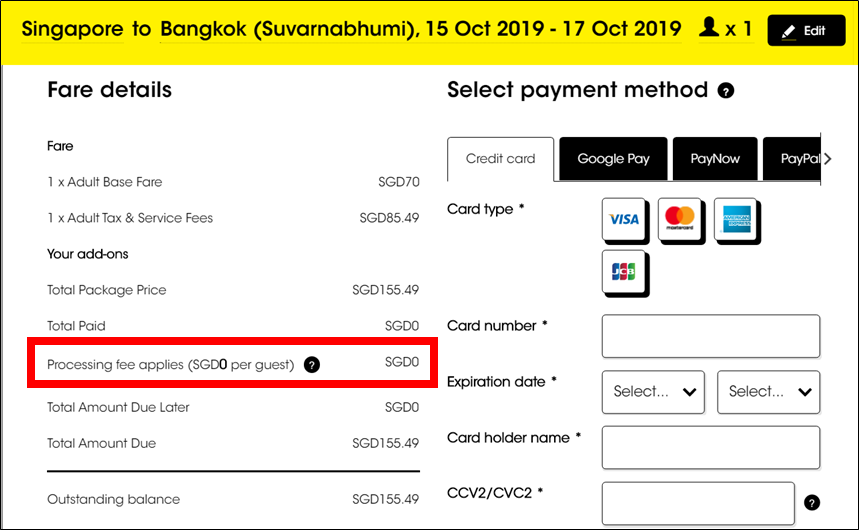 Now, it's clear that Scoot is simply folding the credit card processing fee into its base fare rather than absorbing it. And that's completely ok. I'm not naive enough to believe that other airlines which don't levy a credit card surcharge do so out of the goodness of their own hearts. I'm just of the opinion that credit card processing fees are, like jet fuel and pilot salaries, a cost of doing business, and should already be reflected in the base fare. After all, you'd be pretty cheesed off if you went to a restaurant and they tried to charge you a "cutlery fee", so why should you accept it with airlines?
What if I've already paid a processing fee?
If you booked a Scoot flight prior to today and paid a credit card processing fee, sorry, it's just hard luck for you. Scoot is not offering any retroactive refund of processing fees on flights booked prior to today.
What does this mean for KrisFlyer UOB cardholders?
One of the selling points of the KrisFlyer UOB cobrand cards was the ability to get a S$10 convenience fee waiver for Scoot tickets. I always thought this was a rather ham-fisted benefit, since Scoot's credit card fee was S$20 anyway.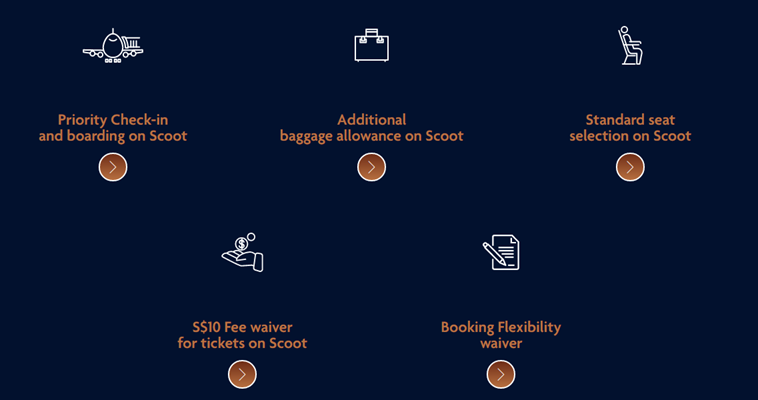 Needless to say, this policy change negates the convenience fee waiver benefit on the KrisFlyer UOB cobrand cards. I was never really in favor of getting one, especially after the KrisFlyer UOB Credit Card nerfed its sign up bonus, but it's worth noting anyway.
What card should I use for Scoot ticket purchases?
Assuming that the convenience fee was the only thing stopping you from whipping out the plastic on Scoot purchases, you can now consider using the following cards to maximize the miles you earn:
Conclusion
Payment processing fees are opportunistic money grabs by companies to defray a cost that should be theirs to bear. So it's good to see that Scoot has finally recognised public animosity towards these junk fees, and hopefully this pushes other budget carriers to respond in kind.