IHG has launched an interesting promotion called "Dine Now, Stay Later", where diners can turn their bill into future room credit. 
At least, it sounds interesting when you first read the eDM. Get down to the details, sadly, and it's a bit of a dumpster fire.
How IHG's "Dine Now, Stay Later" promotion works
From now till 30 November 2020, diners will receive a room credit voucher of US$30 for every US$90 spent within one single bill. The spending amount is before taxes, gratuities and service charges. 
IHG has provided a table showing how the amount translates into local currencies depending on geography. 
Country
Room credit voucher value
For minimum dining spend equivalent to USD$90

Indonesia (Rupiah)*

280,000

840,000

Malaysia (Ringgit)

120

360

Philippines (Peso)

1,500

4,500

Singapore (Singapore Dollar)

40

120

South Korea (Won)

35,000

105,000

Thailand (Baht)

900

2,700

Vietnam (Dong)

695,000

2,085,000

*All countries are calculated based on the equivalent of USD$30 room credit voucher against every dining spend of USD$90 except Indonesia which is calculated based on the equivalent of USD$20 room credit voucher against every dining spend of USD$60
IHG advertises this as a 30% rebate (30/90 isn't 30%, but we'll let that go), but you only get a voucher for fixed blocks of US$90 spending. In Singapore, for instance, you'll get a S$40 room credit voucher whether you spend S$120 or S$239. 
Which restaurants are participating?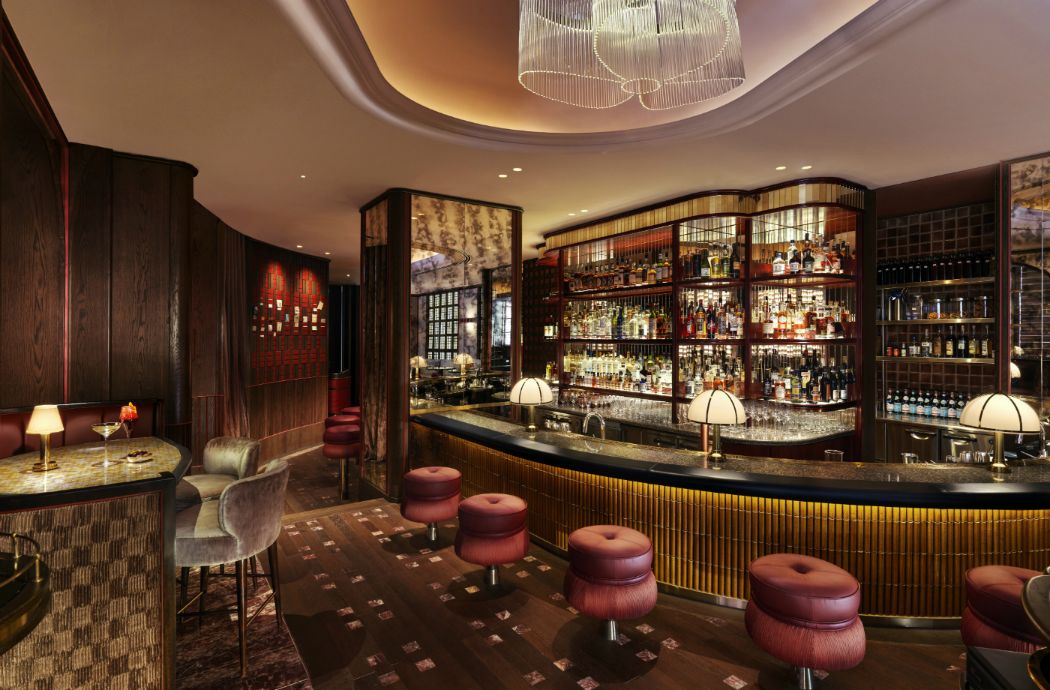 The full list of global participating properties can be found here. 
In Singapore, the following hotels and restaurants are taking part:
Regent Hotel Singapore 
Basilico
Summer Palace
Tea Lounge
Manhattan
Dolcetto by Basilico
InterContinental Singapore
Ash & Elm
Man Fu Yuan
The Lobby Lounge
Idlewild
InterContinental Singapore Robertson Quay
Publico
Marcello
Crowne Plaza Changi Airport
Azur
Lobby Lounge
Bar 75
Hotel Indigo Singapore Katong
Baba Chews
Holiday Inn Singapore Atrium
Xin Cuisine
Atrium Restaurant
Atrium Bar 317
Holiday Inn Singapore Orchard City Centre
Window on the Park
Tandoor
Lobby Lounge & Bar
What are the terms and conditions of the stay voucher?
If you thought it was hard to earn the voucher, wait till you learn what it takes to redeem it. 
Room credit vouchers issued under this promotion can only be used to book the "Best Flexible Rate" for stays by 30 December 2020, within the same country of issue. Blackout dates apply, including festive occasions and eves of and on public holidays. Only one room voucher can be redeemed per booking. 
I don't know where to begin here. These restrictions mean the credit can't be used for staycation deals (the blackout policy would anyway rule out a lot of good dates), and the limit of one voucher per booking is…stingy, to say the least. 
When you have to pay the Best Flexible Rate and are limited to one voucher per booking, it's doubtful you'd save any money at all (compared to the cheaper rates you could have booked).
Even if you really wanted to stay at one of IHG's hotels, it'd be much cheaper to wait for the deluge of staycation deals that are sure to come once the STB lifts its restrictions. Let's face it- the rest of 2020 is going to be a buyer's market for hotels. Tourists aren't coming back for the foreseeable future, and hotels will have a pressing need to make up the difference with locals. 
Conclusion
This is a classic example of a "give with one hand" promotion, and it's really a shame because the mechanic itself is interesting. It'd be a lot more enticing if they offered a flat 30% back on dining, with no minimum spend, and let you spend that room credit like cash on a future stay. 
As it is, you're basically getting a highly-restricted room credit voucher that's only available when you spend a substantial amount on dining. 
Pass.