Singapore Airlines recently rebranded KrisPay as Kris+, in an attempt to shift the focus from pure payments to a payments + deals platform.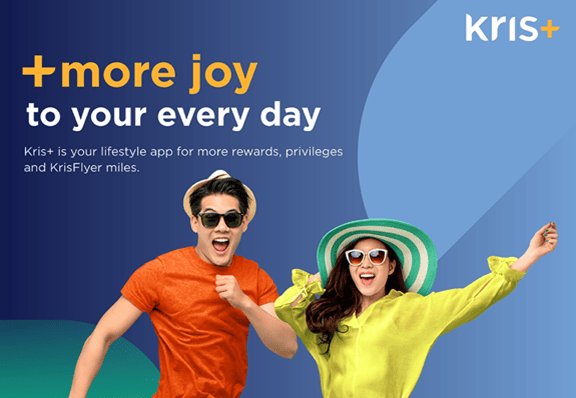 It's mostly a cosmetic makeover, however. You still get the same poor value when paying with KrisFlyer miles through Kris+, but on the plus side (pun), you can double dip on certain transactions through the earn function. 
As part of the rebranding, Kris+ is running two promotions back-to-back:
From 13 October -26 October, Kris+ is offering 30% milesback
From 27 October – 8 November, Kris+ is offering 3X miles at selected merchants
What is Kris+?
Kris+ is basically KrisPay by a different name, with an expanded focus on deals and privileges. Here's the official spiel: 
Just because most of our travel plans are on hold, doesn't mean we can't add more joy to your every day. In fact, sometimes all it takes is a small shift to see how rewarding life can be.

That's why we have given KrisPay a facelift and rebranded it as Kris+ (KrisPlus). With a new and improved interface and user experience, you can now enjoy everything you love – including +more rewards, as well as +more ways to earn and redeem KrisFlyer miles in this one-stop lifestyle app.

Kris+ is full of exciting new privileges for you across various categories, including dining, leisure activities, retail, wellness and more. Aside from being able to use your KrisPay wallet to earn and pay with miles instantly, a new feature to pay for purchases with a mix of miles and cash within the app will be made available soon. These are just a few of the many exciting new features that we will be rolling out as we +more joy to your every day with this new app!
Despite the new name, very little has changed. A KrisFlyer mile still commands a paltry value of 0.67 cents when used through the Kris+ app. This is pretty dire, considering the alternatives:
| | |
| --- | --- |
| Option | Value per mile |
| Flight Redemptions | 2-6 cents |
| Shangri-La conversion | 1.1 cents |
| Pay with miles | 1.02 cents |
| KrisFlyer vRooms | 0.8 cents |
| KrisShop | 0.8 cents |
| TapForMore conversion | 0.73 cents |
| Kris+ | 0.67 cents |
What has changed is a greater emphasis on on deals and privileges. These have their own dedicated section on the Kris+ app, and while I don't spot anything I'm particularly interested in, it's worth a quick browse nonetheless. 
There are also a handful of exclusive deals for PPS Club members at selected dining and retail outlets. For example, members can get a complimentary glass of champagne and 10% off when dining at VUE, or a complimentary glass of sake and 10% off when dining at Takayama. 
What's interesting is I don't see a way to actually verify PPS Club status though- it seems you simply show the relevant screen to the cashier and that's it. 
Singapore Airlines has come up with a brief user guide for the new Kris+ app, which you can refer to here. Your privileges would defer, indeed. 
30% milesback promotion
From 13-26 October 2020, Kris+ is offering a 30% milesback promotion (T&C here) for all merchants. For example, if you make a payment of 15,000 KrisPay miles (you madman), you'll receive a rebate of 4,500 KrisPay miles credited to your balance. 
| | | | |
| --- | --- | --- | --- |
| Paid | Rebate | Net Outlay | Value per Mile |
| 15,000 (S$100) | 4,500 | 10,500 | 0.95 cents |
This gives you a value of 0.95 cents per mile, which is better than the usual 0.67 cents per mile rate, but not exactly the deal of the century. I suppose it boils down to your personal valuation of a mile, but if you value miles that low, you might be better off earning cashback instead. 
My feelings on KrisPay are well documented, but given all that's going on, it's understandable that some people will be tempted. That said, we're seeing some promising signs of leisure travel resuming soon (such as the Singapore Hong Kong travel bubble), and since Singapore Airlines has been diligently extending expiring miles, there's no need to hit the panic button. 
Do note that this isn't the largest milesback promotion we've seen from KrisPay; back in August they offered 40% milesback, which increased the value per mile to a half-decent 1.11 cents each. 
3X KrisPay miles on selected merchants
From 27 October to 8 November 2020, Kris+ is offering 3X the usual KrisPay miles at "over 30 partners". The problem is, I can't actually find a list of who they are. If you have better luck than me, please sound out. If not, I'm guessing the list will be made known closer to 27 October. 
While you shouldn't be spending KrisFlyer miles through Kris+, there's absolutely nothing wrong with earning them. After all, this is on top of the miles you earn from your regular mode of payment- you pay with your credit card, and scan your KrisPay QR code at the cashier to earn additional miles. Since it costs you nothing, you might as well do so. 
Unlike miles transferred into Kris+, miles earned on Kris+ can be transferred back into your KrisFlyer account. However, you must do this within 7 days of the transaction, or else they'll be stuck in Kris+ for all eternity (or until they expire 6 months later). 
Conclusion
KrisPay is now up to 129 merchants, but the tl;dr still remains: earn, don't burn. 
That's why I'm lukewarm about the 30% milesback promotion (burn), but considerably more interested in the 3X miles offer (earn). I'll post an update once the eligible merchants list is published.