From 28-31 October 2020, SingSaver is offering all new-to-bank Citibank cardholders an Apple Watch Series 3 (worth S$299). To qualify, cardholders must make at least one transaction of any amount within the first 60 days of approval.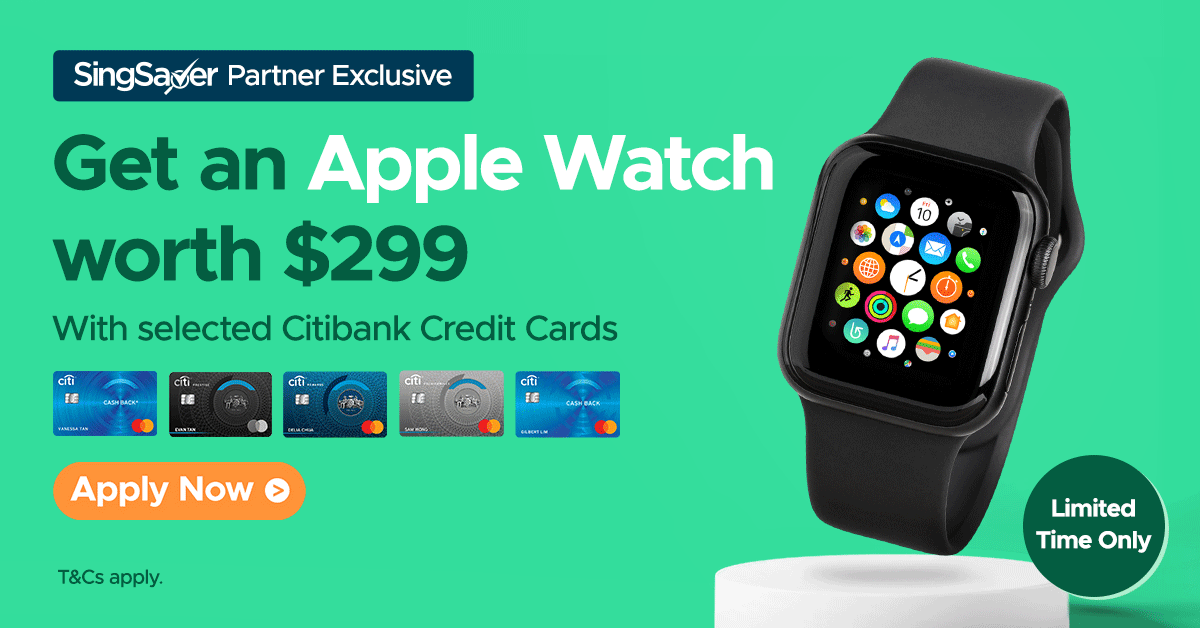 Citibank defines new-to-bank customers as those who do not currently hold a principal Citi card, and have not in the 12 month period before application.
There is no cap on the number of eligible new-to-bank customers who can qualify. Existing Citibank customers will receive S$30 cash per approved card.
How it works
Applications for the following cards through any of the links in this article will be eligible for the Apple Watch Series 3 promotion.
As a general point, sign ups via SingSaver are eligible for the Citi PremierMiles Card sign up bonus, but not the Citi Rewards Card sign up bonus.
Important things to note
Do remember to take a screenshot of the Application Reference Number upon submission and save it for your records. You'll need this to fill in the SingSaver rewards form that will be sent to your email. It's vital you fill in the form- no form, no reward.
All cards must be activated and have at least one transaction made within 60 days of approval. All gifts will be fulfilled within 3 months of approval.
The full T&C of this promotion can be found here.
Conclusion
This offer runs alongside the S$300 cash/AirPods Pro gift- if you're interested in that, use the links in this article to apply.
Historically, we've seen cash gifts of S$200-250 for Citibank cards. This therefore represents a great opportunity to get either a Citi PremierMiles or Citi Rewards Card if you don't already have one.