One of the main reasons I've been a big fan of Hilton Honors Gold was that it was just so easy to renew, if you had the right card. For the past six years, it was possible to access Gold status if you held a Singapore-issued Visa Infinite card.
Back in the day, it came in the form of instant complimentary status – no stays required. In fact, the initial version of the offer just required the first six digits of the card number to unlock, so after some time it became pretty easy for just about anyone with decent research skills to get free Gold status.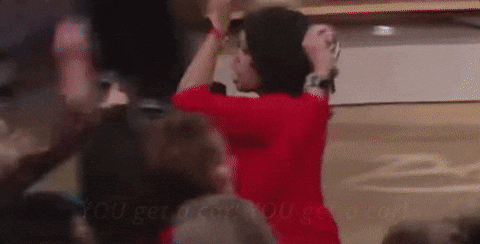 Along the way they wised up and became more stringent with card checks, later also changing it to a fast track offer requiring members to clock either 4 nights or 2 stays within 90 days in order to secure the Gold status.
Unfortunately, it seems like the Visa Infinite fast track offer has not been renewed for 2018 (addendum: Based on tips in the comments, according to VI Concierge it has indeed been extended for 2018 and will soon be back in the system). How can one get on board now, if your existing status is due to expire (or you simply want to join the club)?
I'm personally set till Mar 2019, but expect to drop to near-nothingness then so I figured it'd be useful for me to keep myself updated on potential options…
Standard fast track options
The official option currently offered by Hilton is their Status Match programme. If you have existing elite status with any other chain, you can be matched to Gold or Diamond for 90 days. This gets cemented into a year's status (I believe it'll last till March 2020) after completing 4 or 8 stays for Gold/Diamond respectively.
For those without existing hotel elite status, you'll need to explore other options, though.
One interesting thing to note is that the Visa Infinite fast track page is still live right now. If you're feeling up to it, you can give it a go – I was able to get past the card number check to proceed to the registration page, so it seems vaguely possible that it might still work?
I personally wouldn't bet on it – but if you'll be staying 2n/4d in the next 90 days I guess it's worth trying, should you have no other option available to you.
Creative fast track options
For the creative (or those without a Visa Infinite card), just a simple Google search for "hilton gold fast track" will net additional options in the form of fast track offers meant for employees of various organisations. In practice, no form of identification is required to register for many of these offers.
 There've been various debates about whether it's ethical
(my take: probably not)
or safe 
(my take: probably)
to make use of these. I'd leave the decision for you to decide, but know that options like the 
LG fast track
 and 
Deloitte fast track
 do exist. These require you to complete 4 stays within 90 days to be upgraded to Gold. You don't get any complimentary status before then, so if you have expiring status it'll be more comfortable making those 4 stays before it expires.
If you've more thoughts or experience with status match / fast track offers, do feel free to share them in the form of comments!
Adjustments to programme from Apr 2018
In related news, more changes are afoot for the Hilton Honors programmes starting this April. The official Hilton representative on FlyerTalk summarises it quite succinctly:
Easier Way to Earn More Points
Beginning April 2018, all members will continue to earn Points the way they always have, while enjoying new elite tier bonus rates for Silver (20 percent), Gold (80 percent) and Diamond (100 percent) members.
Milestone Bonuses (Unlimited!) 
Hilton Honors members will earn 10,000 Bonus Points on every tenth night, once they reach at least 40 nights in a calendar year. The more you stay, the more you earn. And there's no cap. Diamond members will also receive an additional bonus at 60 nights in one year – a 30,000 Bonus Points reward.
Elite Rollover Nights 
Starting this year, Silver, Gold and Diamond members can rollover qualifying nights earned beyond their current elite tier requirements to count towards their elite tier status the following year. It's time to make every stay count!
Gifting Elite Status
The gift that keeps on giving. Members who stay 60 or more nights in a calendar year will also have the ability to gift Gold status to their favorite travel partner. Stay 100+ nights and that gift gets upgraded to Diamond.
I could attempt an analysis on the changes, or I can save myself a whole bunch of time and link to a pretty thorough breakdown on View from the Wing:
http://viewfromthewing.boardingarea.com/2018/01/08/hilton-introducing-faster-elite-points-earning-roll-nights-gifting-status/
The TL;DR version? It's great news if you're an actual road warrior who's earned his gold/diamond status. No major changes if you're a matched (undeserving) Gold/Diamond member (like me). If you're a basic/silver member, though, you actually lose out due to the removal of double dipping option.