Krisflyer launched online partner award redemptions on 7 December 2017, a welcome move but one that really should have been done a long time ago. However, the initial rollout was a mess and at launch only Air New Zealand and Lufthansa partner flights were available. Over time, the situation has gradually improved, but we still don't have 100% of partner airline space visible online.
I wanted to provide another update on the latest partner award space situation, now that we're roughly a month since the rollout. I've assumed that whatever partner airlines we managed to find in previous articles is still available, so this list builds on the previous. Much credit for this research must go to Matthew. Isn't it great to be an undergrad?
Adria Airways
Adria Airways is the largest airline in Slovenia, for those of you who didn't know. They operate an all narrow-body fleet, and although this is hardly an aspirational redemption, they can still come in useful for connectivity around Europe.
Ethiopian Airlines
I'm glad to see Ethiopian Airlines space coming online, because if you want to get around Africa they're a great option (certainly more so than South African, although that depends on the aircraft you get…see below)
Ethiopian Airlines is a lot better than most people think. They have full flat business class seats on (I think) their entire long haul fleet. Sadly none of them have 1-2-1 configurations, but when you're flying in Africa this is really as good as it gets.
You can read my review of Ethiopian's business class on their B787 Dreamliner here.
ANA
If you asked me to name my favorite 3 business class products, you can be sure ANA would be right up there alongside SQ and EVA. ANA's food, service and seat are world class, and you owe it to yourself to try them at least once in your life.
ANA long haul space is available through Krisflyer, and perhaps the color scheme's not for everyone, but if it means getting this much space on an aircraft I'd take a hot pink seat any day of the week.
I've reviewed ANA in both first and business class.
South African Airways
We only found this as a connecting leg from Ethiopian on the end of a long haul flight, but I really hope others are able to find long haul space on SAA, or at least on their new A330-300s.
That's because SAA has a beautiful new business class on its A330-300s, and should have five of these in the air at this time. It's a modified Vantage XL design, and looks beautiful to me. It's certainly much better than the crappy old seats they have on their A340s and older A330s.
You can read my review of South African Airways (old) business class here.
Copa Airlines
Copa is the flag carrier of Panama, with an all narrow-body fleet. It should provide good connectivity within Latam.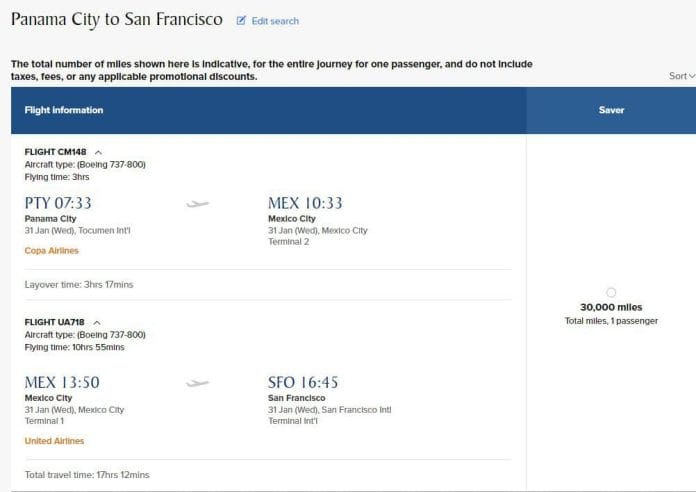 Brussels Airlines
No prizes for guessing the heritage of Brussels Airlines. We were only able to find intra Europe business class space, which as we all know is nothing to soil yourself with excitement about.
But seeing their space online at least gives me hope that you might be able to find long haul space as well. Brussels doesn't have the most impressive of long haul products but it's at least full flat.
SWISS
SWISS does have long haul space available to JFK, which is great to see given how notoriously tight fisted SWISS are about releasing award space to partners.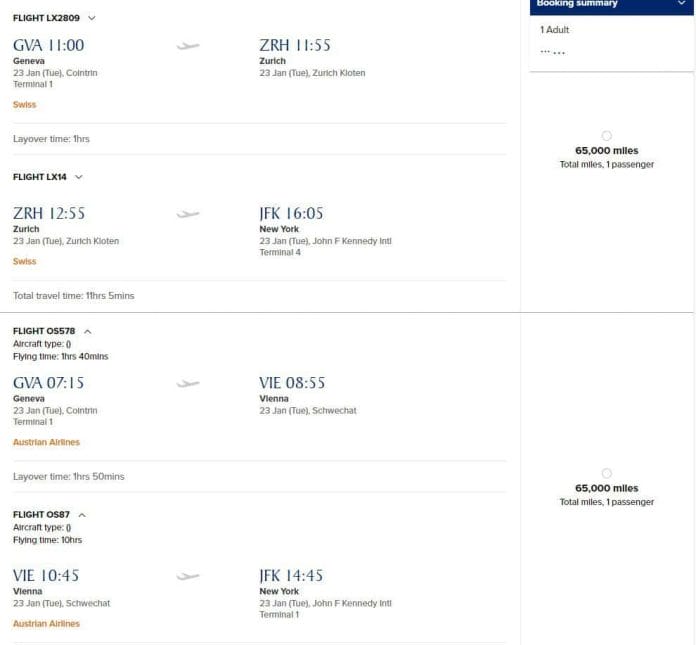 You can read my review of SWISS's 77W business class here.
United Airlines
No, I've not lost my mind to be excited about seeing United award space.
That's because UA838 is operated with the new United Polaris product. And I mean the hard product with the all aisle access eats, not just the soft product that's already rolled out across United.
I'm going to be reviewing the new Polaris at the tail end of my RTW trip. 
Thai Airways
Thai is one of the better airlines for releasing award space to partners, and we were able to find numerous routes with business class space.
An important note about flying Thai business class- Thai has a lot of product fragmentation across their business class fleet but you want to be sure you get their A380, A350, B787 or upgraded 77Ws, because the rest have angled flat seats in business class.
The angled flat seats are just awful, yet that's what you'll get on Thai's 747s which still operate long haul routes.
I did a review of Thai's A350 business class cabin which you can read here.
LOT Polish Airlines
We see both intra-Europe space and long haul space with LOT.
LOT will start flying between Singapore and Warsaw in May 2018, if the reports are to be believed, so let's see if award space is opened on that route. (EDIT: Someone has found it!)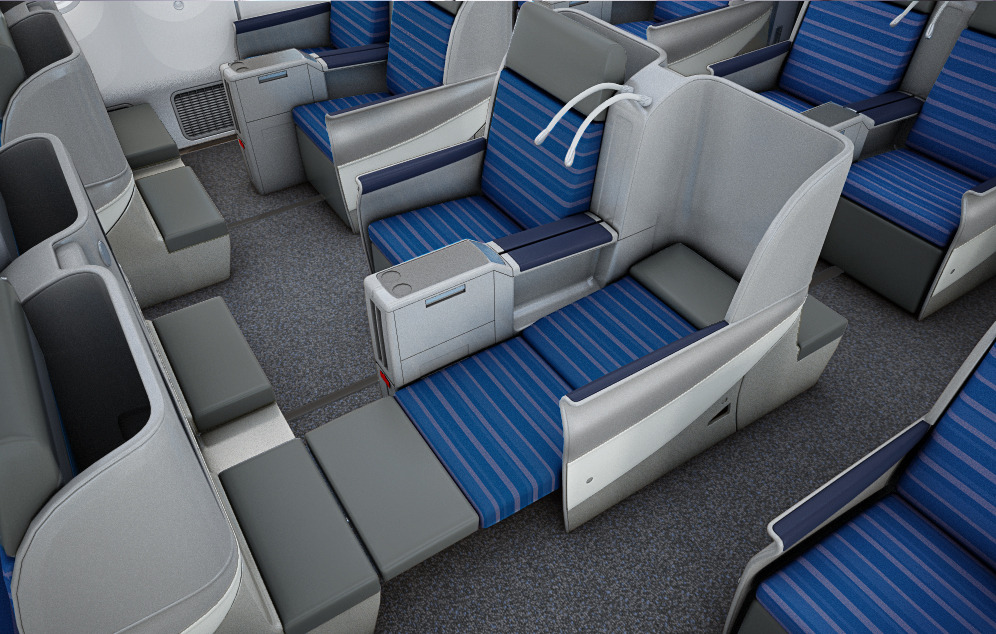 Who's left?
We weren't able to find any of the following airlines, but that doesn't mean they're not out there. If anyone has better luck give us a holler (holla?)
Air India (surprising, given that SQ and Air India were redemption partners even before AI joined Star Alliance)

Asiana
Shenzhen Airlines (economy class seats are available)
TAP Portugal (update: it does appear you can find TAP space but only if you search for a First Class routing. Which is odd because TAP doesn't operate F)
Avianca (L on the comments reports finding space on North/South American routes)
Juneyao (economy class seats are available)
Of course the question at the back of your mind should be whether it makes sense to pay partner award redemption rates. For that, have a read of this post which compares the revised partner award costs to flights on SQ metal.